When Rachel Wong and Istiana Bestari started their careers, they found that there was a lack of networking opportunities tailored to young women, especially women of colour. Frustrated by a workplace dominated by men that had a distinct "Boys Club" feel, they launched Monday Girl, a safe space for women to connect with other like-minded professionals, seek advice, and share opportunities.
"I was raised with the belief that there was equal opportunity for everyone if you just work hard. It wasn't until I started looking for my very first job, only to find out that wasn't the case," says Wong. She explains how more privileged individuals, who've graduated from prestigious schools, come from affluent neighbourhoods, and have families with connections, have a significant advantage. As a first generation Canadian, Wong didn't have the same kind of network. So she set out to build one with Bestari.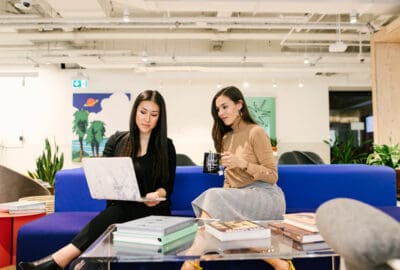 Women in Canada are 26% less likely than men to have a strong network, but Monday Girl is determined to change that. Since their launch in 2017, the community has grown to become Canada's largest network that supports women, transgender, and non-binary young professionals. Monday Girl currently has 9000 members, and 43% of the membership identify as BIPOC.
During the first two years of the pandemic, Monday Girl had to pause their popular in-person events, but saw an opportunity to grow their virtual community. "We wanted to continue to democratize access to the networking gap," says Wong, describing how they established the Monday Girl Social Club, a virtual hub for professional development that can be accessed for a monthly fee of $16.50.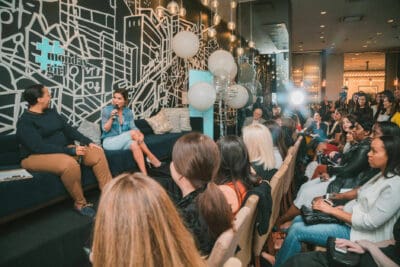 "It's your all-in-one digital networking platform. You can access 1:1 mentorship, video career resources, and all-digital industry events. We have over 600 members since launching last June." Members also get access to the Monday Girl Slack group, which Wong shares is "very active." New members are accepted on a quarterly basis, with the next opening starting April 25. Join the waitlist now.
It's been exciting to grow the community, but both Wong and Bestari are thrilled to be returning to in-person events, and the Monday Girl followers are just as eager—the first big event, The Monday Girl Summit, sold out within 24 hours.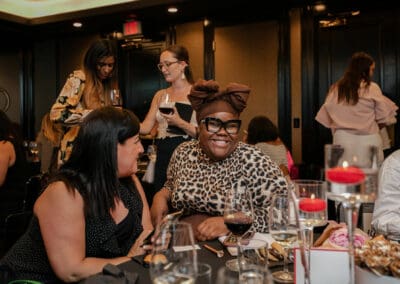 Happening this Saturday at 1 Hotel Toronto, The Monday Girl Summit will bring together more than 100 members for a half-day of panel discussions and interactive opportunities. High-profile speakers include Taylor Frankel, co-founder and chief branding officer of NUDESTIX, Nitsan Raiter, content creator & host of the That's So Sabotage podcast, Catriona Smart, co-founder of Halo & Co., Coco & Cowe, and Hyla Nayeri, co-founder of swimwear brand 437.
The vibe at The Monday Girl Summit will be the opposite of the stuffy and corporate networking events that Wong and Bestari attended when they were first trying to break into their industries. They want young women to feel welcomed and encouraged, and to feel comfortable attending alone. Panels have been created so that women can see themselves on stage.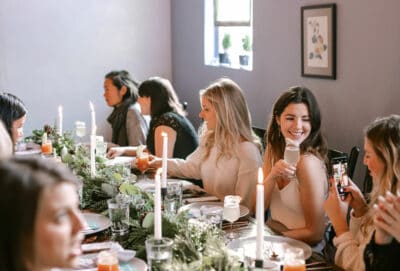 "It can be very challenging to meet women your age that have like-minded ambitions," says Wong. "We want to turn the idea of networking on its head. It's typically dominated by men and leaves women out of the conversation and feeling uncomfortable. That feeling you get when you're talking to a friend about a really great idea, or talking to someone that really gets it, that's the vibe… a networking event that you actually look forward to going to."