It almost feels like spring. ALMOST. To help pull us through the final stretches of wind gusts and cold air, we're showcasing three Etsy vendors this month whose fashionable wares have us dreaming of sunny days when city walks are accompanied with the trickling sound of snow melting. You know that sound! And when the birds chirp too, well, there isn't much in life that's better.
This week, we profile Nathalie Léger AKA Nana of Les Nanaseries, based in Dore l'Eglise, France.
SDTC: What do you make? 
NL: I make eco-friendly home decor for weddings, baby showers and all kinds of parties. Confetti, cake toppers, cake buntings, garlands, small table decorations, felted acorns are the list of my products that will add a sweet touch to your next event!
Most of my items are made using birch bark, acorns, mini-pinecones, pure wool, cotton, glass & crystal pearls.
SDTC: How has your business grown over the years? 
NL: I have been open for 14 months, and business has really started to pick-up in the last 5 months.
I have added more items to my portfolio, like the golden acorns, which were very successful over Christmas. I have also listened to my customers and created special listings as per their requests, such as the carrot garland, the larger size bunny garland and the large heart confetti.
My immediate focus is to add more items for Easter (carrot cake topper is one of them!) and for Mother's day. I also plan to add variety and to broaden my offerings. I am planning on creating items using larger pinecones.
SDTC: What are your top sellers? Who is buying them? 
NL: My top sellers are:
The Easter bunnies garland, which I predominantly sell to mums for Easter and for childrens birthday parties.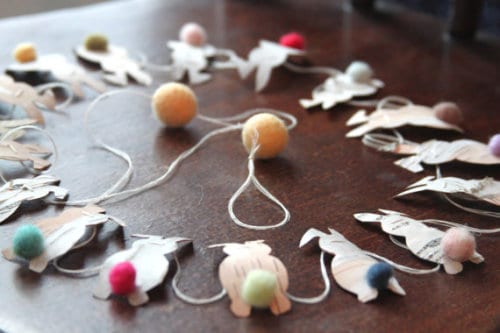 And the heart confetti, which is mostly used for wedding table decoration or part of their invitation package. They are sold mostly to brides-to-be!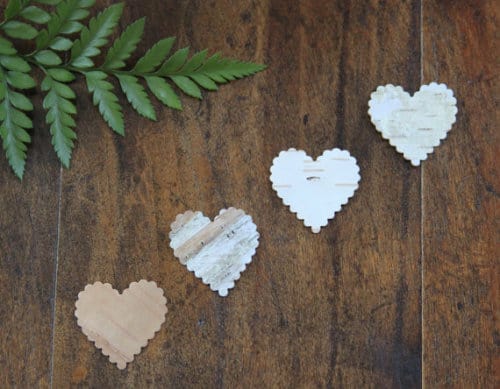 SDTC: What do you love most about being part of the Etsy community?
I love the fact that everyone is so helpful and always willing to assist. I had the chance to participate to the EMC in Halifax, in September 2014 and I loved the interaction with my customers and also with the other Etsy sellers. Since we have met between sellers few times, exchanged tips and advice, the sense of community and support is really motivating.
SDTC: What would be your idea of a perfect date night on a chilly evening?
This would be a night in, in a cottage-style property, seating near a real fireplace. We'd have long talks, listen to the fire, and sip on champagne whlie snacking on organic fresh fruits & vegetables, a massive cheese tray and some lovely French macarons!