With the first snowfall came a collective feeling of "Oh fuck" as we stare down a long winter of isolation. DIY crafting kits are not the answer to a global pandemic, but they might be just the thing to help us pull through an evening or weekend alone.
As someone who suffers anxiety on the regular, I have often found that keeping my hands busy with something creative can pull me out of my head, allowing me to escape anxious thoughts for a few hours at a time.
The 9 DIY craft kits below all come from various Canadian Etsy Shops, which means purchasing them supports a local maker. But what I love about these particular creative projects, is that they also bring some warmth and comfort to the home. Getting something in the mail can also provide a wee pick-me-up on a dreary day.
CLARA Chunky Knit Blanket Pattern & Supplies
How satisfied would you be if you knit this for your home? If you have needles and yarn already, then print out a pattern and get going, but this Etsy Shop also offers full kits, that come with everything you need to make the chunkiest warmest everyday blanket. More info here.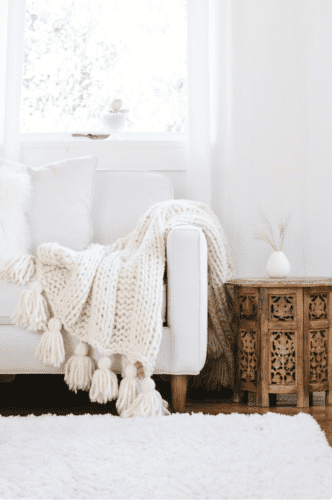 HomeDay Studio Punch Needle Penguin Kit
You don't need a kid in your life to enjoy punch-needling this cute penguin wall art. That said, if you do have a friend who's expecting, then this is both a meditative activity and a very sweet present. More info here.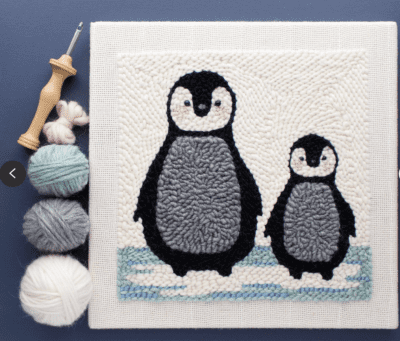 Mile End Soap & Candle DIY Soap-Making Kit
This truly is a DIY kit that keeps on giving. First you get to enjoy the creative process of making the soap, then you get to lather it all over your body while you soak in the tub. With numerous essential oils, the aroma will catch you at different points in a day, for months to come, giving you momentary pause to enjoy the calming scent. Each kit makes 6 bars of soap; wrap in tissue paper and deliver to friends and neighbours. More info here.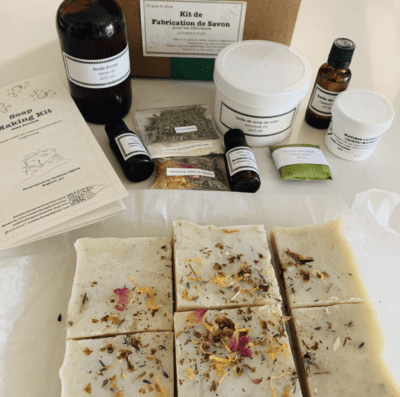 SaltzCo Bath Salts Making Kit
Like the soap kit from Montreal's Mile End, this Toronto-based company is also an authority on self care. Wouldn't a Sunday afternoon be better if you could brew some tea and create a custom batch of bath salts? You'll know exactly what goes into your mix, and then you can have a candlelit bath come evening, and give your muscles a relaxing treat. This would definitely make December more tolerable. See more info here.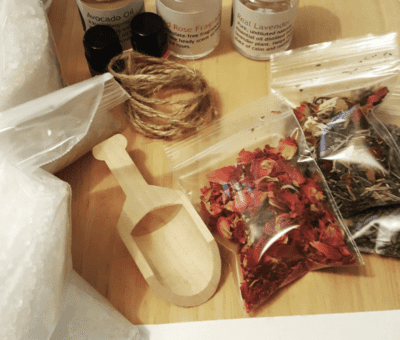 BlancLaine Latch Hook Wall Hanging
If you want to try a new hobby, while also creating something that will add definition and warmth to a bare wall, then this is the kit for you. Listen to a podcast, or find a soothing mix on Spotify, and start latch hooking. More info here.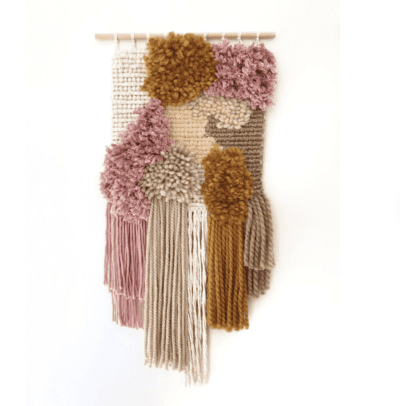 Creative Journeys Mountain Embroidery Kit
There's no travelling this year, so creative journey it is! This Etsy shop from Victoria B.C has a variety of designs to choose from. I liked the colour combo of this mountain view, and it was billed as a good project for beginners. More info here.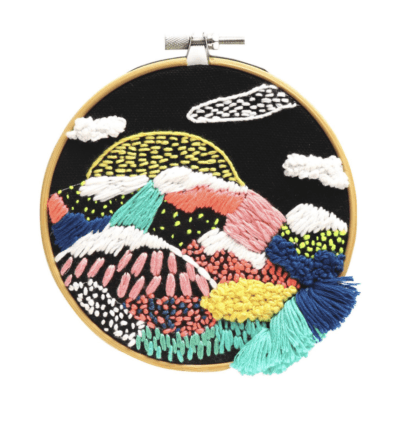 Melissa Mary Jenkins, Natural Ink Hoop Art Kit
Never heard of "natural ink hoop art", but loved how this project works with natural dyes made of flowers, avocados, and tea. Hailing from Erin, Ontario, Melissa's shop has a ton of amazing reviews, and people love creating their own hoop art, and finding a space in their home to hang it. Try it.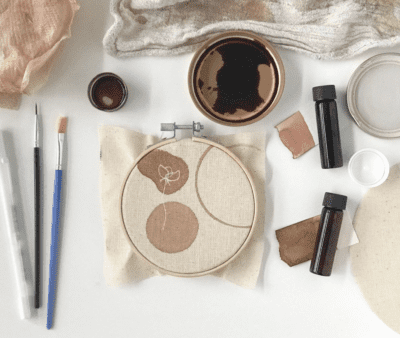 Baltic Club Soy Wax Candle Making Kit
Have you ever noticed how scented candles can cost a bomb? This kit isn't cheap ($80), but you'll end up with four beautiful scented candles that you can keep to warm your home with pleasing fragrances, or gift to someone who needs a little cheering up. Get more info here.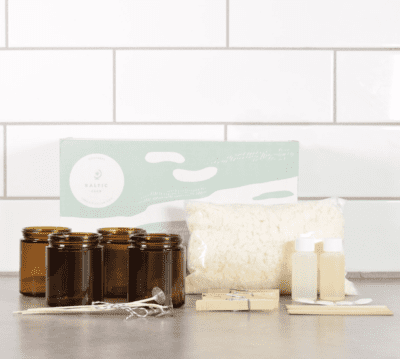 Holiday DIY Ornament Cross Stitch
I know it's only November 2nd, but if you find joy in decorating your home for the holiday season, then the earlier the merrier (especially this year). More info here.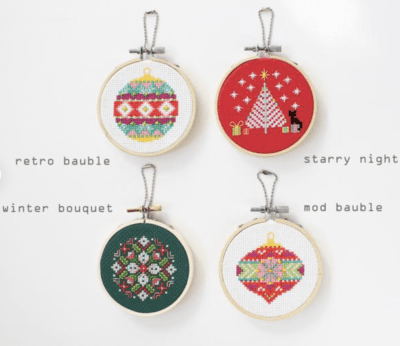 People find comfort in different ways, and crafting can be a calming exercise that also leaves you with something to hold and love.