Etsy has created something incredibly cool for the holiday season to help shoppers discover one-of-a-kind handmade gifts, festive decorations, and home décor by independent makers, from all over North America.
Similar to a 3D real-estate tour, the Etsy House is an interactive digital experience where shoppers can "walk through" a curated virtual home filled with Etsy items. Cozy and filled with striking design, the Etsy House is our actual dream house—we'd love to move right in.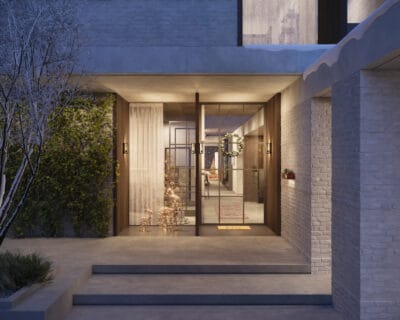 From the sofas and tables to toys in the playroom and art that hangs on the wall, there are dozens of clickable items throughout the home, and each takes you to a pop-up where you can connect with the designer's shop to learn more.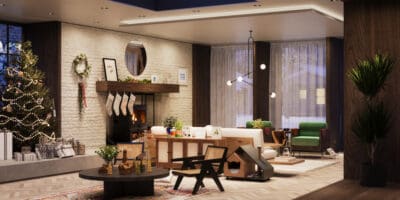 Some of the Canadian gems spotted around the house include hand-blown glassware by Mariaida Designs, a vintage wicker plant stand by Sprout and About, catnip doughnuts by Feline Fun, a steel fire pit by HBeeFire, gorgeous multicolour earrings by Combinist, and so many other treasures at every turn.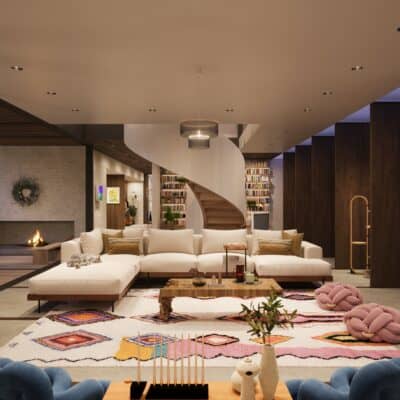 The entire house has been carefully curated to reflect the design trends of 2021. After a challenging year, people are searching for mood-enhancing colours: customized neon sign searches are up 228% and there's a 47% uptick in people seeking brightly coloured holiday items.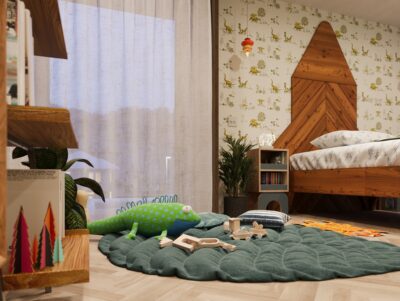 With 75% of Canadians fully vaccinated, many families are reuniting for the first time since March 2020, and finally able to make plans for small holiday gatherings. Etsy has seen this joyous turn of events reflected in their data, which shows that searches for place settings are up 72%, and tablescape decor is up 27%. That said, many households are still more comfortable hosting gatherings outside, which may account for the 68% increase in blanket searches.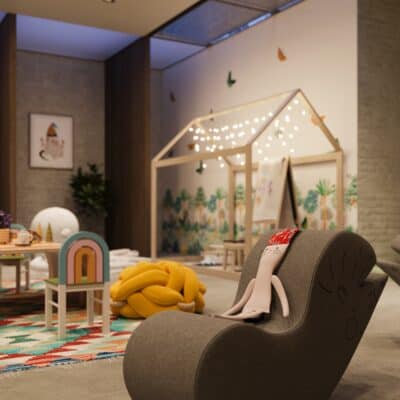 One particular trend that struck us was the whopping 366% increase in "mushroom decor" searches, which is likely to do with the fact that over the past two years, people have spent more time outdoors, connecting with nature and developing new hobbies, like hiking or foraging out in the wild.
Snooping around the Etsy House is a real pleasure, and it sparks lots of ideas on how to bring magic and comfort to your home, while also supporting local independent artists and designers.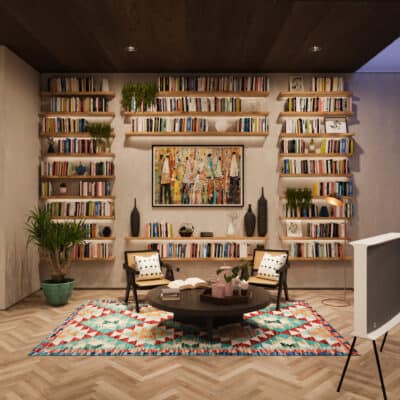 Should you fall hard for something or spot the perfect gift, while tiptoeing from room to room, you can quickly exit the house and jump to your shopping cart.
The immersive Etsy House is truly next level clever marketing. We love imagining how the creative team set out to decorate each room, and enjoy learning about all the items that fill the space with warmth and personality. Brew some tea and go for a wander.