This week I had the privilege of dining where Brad Pitt dines: Hudson Kitchen, a new restaurant on Dundas West where Brad recently chowed down on a double order of tater tots during TIFF.
During seven months of renovations, the restaurant combined three buildings for its current space. We were expecting something cavernous, yet surprisingly, the space is faultlessly intimate and whimsical.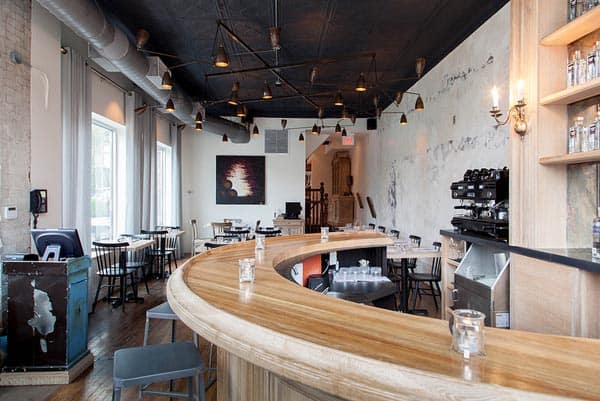 The food is sure to please. The broccoli salad with Serrano ham and Manchego cheese was heavenly, a generous portion that had us seriously contemplating if broccoli could be this good. Or, was it just a ploy directed by the equally appetizing cocktails? As for the main, we decided the Chicken Adobo was the way to go.
We rounded out the evening by ordering both available desserts—a chocolate and beetroot cake with hibiscus and the almond and grape panna cotta. The beetroot cake was earthy and bittersweet. The creamy panna cotta creation had us scraping the bottom of the jar.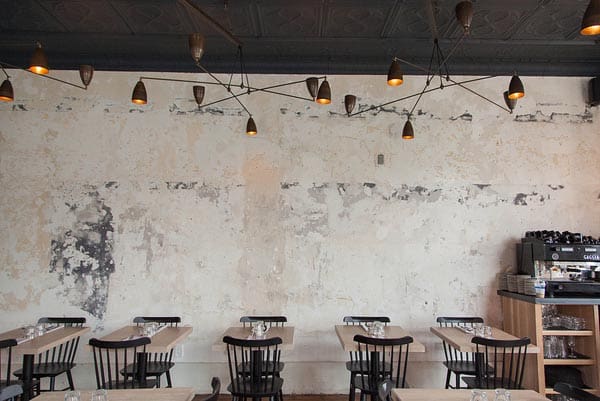 Noticing me examine my wine glass, our waiter was kind enough to nurture my slightly high-strung fixation on the barely noticeable raised ridge along the stem. Service is attentive and friendly but not at all disingenuous.
A terrific venue for a date, dinner with friends or a night out with a favourite client — Hudson Kitchen is a comfortable, high-end dining experience that exceeded expectations.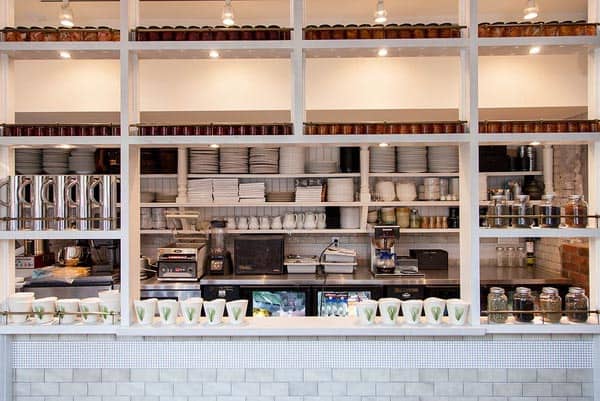 Hudson Kitchen
800 Dundas St. W @ Palmerston
416.644.8839
Dinner: Tues-Sun 6-11
Brunch Weekends (Nov launch): 10-3