Here are the Netflix films and shows you can look forward to in the first month of 2023. If you're looking to fill some time over the holidays, catch up on some of the big releases from the past few months, like The Crown, Wednesday, and Glass Onion: A Knives Out Mystery (out on December 23).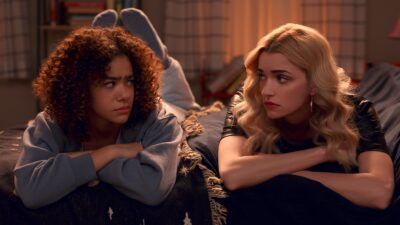 Ginny & Georgia, Season 2 – January 5
Series, Comedy, Drama
How do you live with the knowledge that your mother is a murderer? That's what Ginny is going to have to figure out. Burdened with the new understanding that Kenny – her step-dad – didn't die of natural causes, now Ginny must deal with the fact that Georgia not only killed, she killed to protect Ginny. Georgia on the other hand would much prefer that the past be left in the past, after all, she's got a wedding to plan! But the funny thing about Georgia's past is that it never stays buried for long… Filmed in Toronto, Ginny & Georgia has captured many hearts by exploring the unique dynamics of this mother-daughter duo.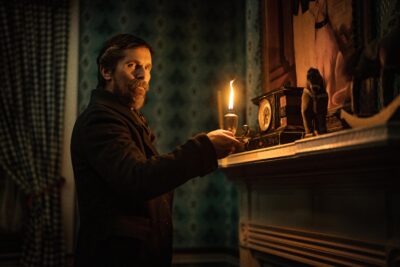 The Pale Blue Eye – January 6
Film, Thriller, Mystery, Drama
Christian Bale stars in this adaptation of the novel by Louis Bayard, set in 1830. When a cadet is gruesomely murdered, a world-weary detective is hired to discreetly investigate. Stymied by the cadets' code of silence, he enlists one of their own to help unravel the case — a young man the world would come to know as Edgar Allan Poe. The critical buzz on this one is big.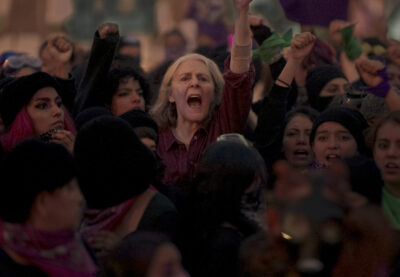 Noise – January 11
Film, Drama
Julia is one of many mothers, sisters, daughters, and colleagues, who have had their lives torn by the widespread violence in a country waging a war against women. While searching for her daughter, she encounters many different women with their own stories and struggles she must weave through.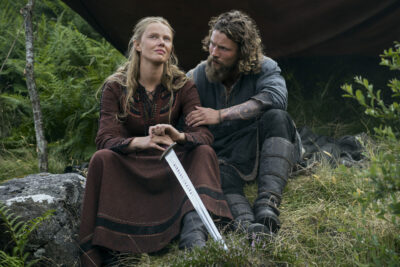 Vikings Valhalla, Season 2 – January 12
Series, Drama, Action, Adventure
Season Two of Vikings Valhalla picks up shortly after the tragic fall of Kattegat; an event that has shattered the Vikings' dreams and altered their destinies. As fugitives in Scandinavia, they are forced to test their ambitions and courage in worlds beyond the fjords of Kattegat. Vikings Valhalla is excellent escapism, transporting viewers to another world in centuries past, and chronicling the lives of some of the most famous Vikings ever, with a focus on the tough woman warriors. You can count on breathtaking landscapes and steamy sex scenes.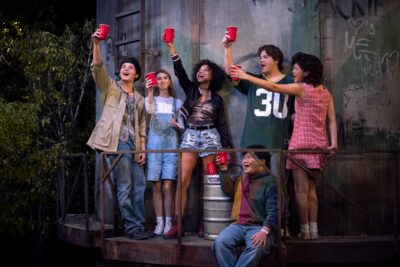 That '90s Show – January 19
Series, Comedy
Fans of That '70s Show can get excited for this Netflix spinoff following Leia Forman, daughter of Eric and Donna. On a visit to her grandparents for the summer of 1995, Leia connects with a new generation of kids in Point Place. Desperate for adventure, Leia reinvents herself with the help to the dynamic and rebellious Gwen, her lovable brother Nate, his smart, laser-focused girlfriend Nikki, the sarcastic and insightful Ozzie, and the charming Jay. That ' 70s Show creators Bonnie and Terry Turner are returning, with their daughter Lindsey Turner, as are Kurtwood Smith and Debra Jo Rupp as Leia's grandparents, Red and Kitty. Original cast members Topher Grace, Laura Prepon, Mila Kunis, Ashton Kutcher, Wilmer Valderrama will also make appearances. With all of the 90s nostalgia going around, this one's bound to be a hit.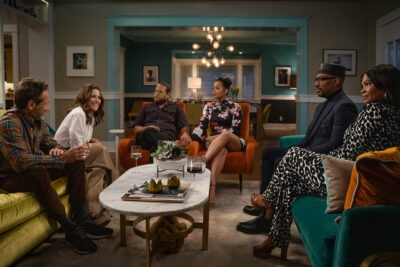 You People – January 27
Film, Comedy
With a star-studded cast of Julia Louis-Dreyfus, Eddie Murphy, Jonah Hill, Lauren London, David Duchovny and Nia Long, this comedy from Kenya Barnes follows a new couple as they examine modern love and family dynamics amidst clashing cultures, societal expectations and generational differences.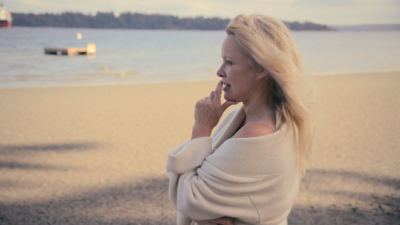 Pamela, a love story – January 31
Documentary
Pamela, a love story follows the trajectory of Pamela Anderson's life and career from small-town girl to international sex symbol, actress, activist and doting mother of two. Now in her 50s, Anderson reclaims her story in the doc, providing an intimate glimpse into her early life in British Columbia, her career as a model and actor, and her rise to fame. She also addresses her highly-publicized love life, and the turbulent relationships that came out of a lifelong search for love. With journal entries and photos never seen before, Pamela, a love story tells the human story behind a woman who has faced a life of scrutiny and exploitation on a public stage.