The sun is setting earlier, which can only mean one thing—more time indoors to watch films and shows. So cozy up and pick something from this list of upcoming Netflix titles.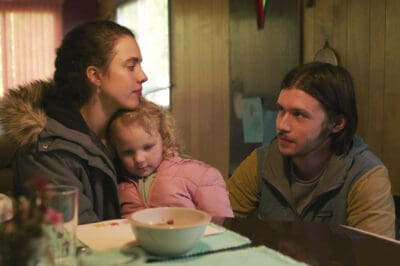 MAID
Genre: Dramas, Series
If You Liked: Wild, The Pursuit of Happyness
Inspired by the New York Times best-selling memoir, Maid: Hard Work, Low Pay, and a Mother's Will to Survive by Stephanie Land that was loved by many including Barack Obama and Margot Robbie, MAID is a gut-wrenching story of survival.
The series follows the story of Alex, a single mother who turns to housecleaning to make ends meet as she escapes an abusive relationship and overcomes homelessness to create a better life for her daughter, Maddy. Seen through the emotional yet humorous lens of a desperate but determined woman, this series starring Margaret Qualley and Andie MacDowell is a raw and inspiring exploration of a mother's resilience. A powerful story that shines a light on economic inequality, single motherhood, violence against women and more. Read our response to this series here. October 1st.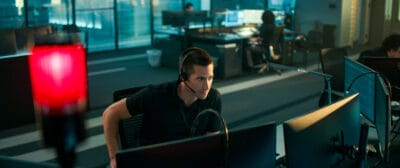 THE GUILTY
Genre: Thrillers, Dramas, Film
If You Liked: Zodiac, Prisoners
The extremely talented Jake Gyllenhaal is back with another heart-racing thriller — a genre that he seems to have mastered. The film takes place over the course of a single morning in a 911 dispatch call centre. Call operator Joe Baylor (Gyllenhaal) tries to save a caller in grave danger—but he soon discovers that nothing is as it seems, and facing the truth is the only way out. We were hooked the moment we heard Gyllenhaal take the chilling phone call. October 1st.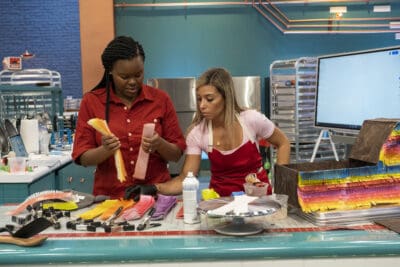 BAKING IMPOSSIBLE
Genre: Reality Series, Food
If You Liked: Nailed It, The Great Canadian Baking Show
Do we need another baking reality series? The answer is always YES. Baking Impossible is a new competition series that pairs the most creative and innovative bakers with the best and brightest engineers to make creations that are beyond our wildest imaginations. Every episode, teams of Bakineers (1 baker + 1 engineer) will compete in designing and baking creations that are required to not only taste delicious, but also survive intense engineering stress tests. Edible boats that float, edible mini golf courses or edible skyscrapers that must withstand a simulated quake. Wild! Be sure to watch this show with candy on hand. You can thank us later. October 6th.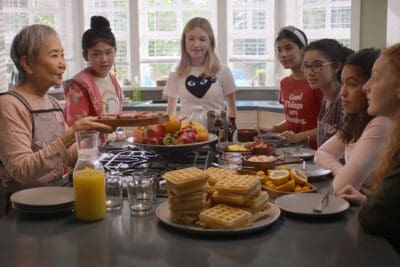 THE BABYSITTER'S CLUB SEASON 2
Genre: Kids, Dramas, Series
If You Liked: To All The Boys I've Loved Before, Ann with an E
If you're looking forward to a wholesome watch with the entire family, look no further because The Babysitter's Club is back with two new members. Based on the best-selling book series by Ann M. Martin, this heartwarming show follows the friendship and adventures of seven friends as they start their own babysitting business in Stoneybrook, Connecticut. We will be reacquainted with founders Kristy Thomas, Mary-Anne Spier, Claudia Kishi, Stacey McGill, and Dawn Schafer who have now welcomed Mallory Pike and Jessi Ramsey to their club. October 11th.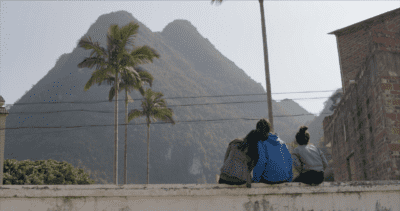 FOUND
Genre: Documentaries, Film
If You Liked: Lift Like A Girl, RGB, Daughters of Destiny
Amanda Lipitz's documentary film, Found, tells the story of three adopted American girls who discover that they are blood-related cousins. Together, the young women embark on a journey to China in search of answers, connections, and their lost history. Fascinating. October 20th.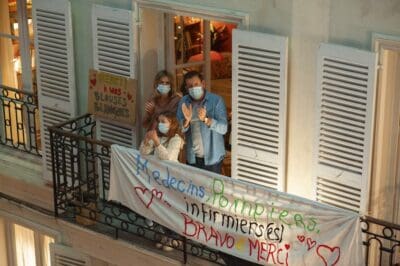 STUCK TOGETHER
Genre: Comedies, Film
If You Liked: Modern Family
Dany Boon directs and stars in this French comedy about lockdown life, bringing a little light-heartedness to our real-life experience. Seven families live in the Parisian apartment building at 8, Rue de l'Humanite – and they don't escape to the countryside at the arrival of the coronavirus. These neighbours will be tested to their very cores in the three months under lockdown. We think there will be a lot more content on quarantine in the future, but we're excited to start things off with this funny and heartwarming watch. October 20th.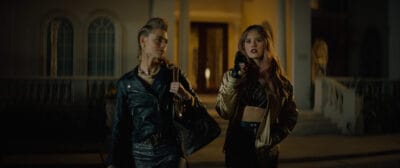 NIGHT TEETH
Genre: Horror, Thriller, Film
If you liked: Fear Street Trilogy, The Craft
What's October without a horror film or two? In Night Teeth, a young driver picks up two mysterious women for a night of party hopping. But when his passengers reveal their true nature, he must fight to stay alive. If you're in the mood for more spooky flicks, check out Netflix & Chills. October 20th.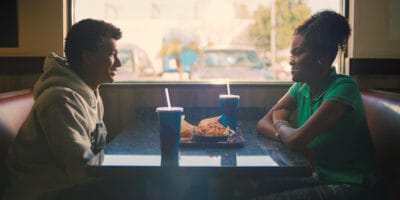 COLIN IN BLACK AND WHITE
Genre: Series, Drama
If You Liked: Dear White People, Last Chance U, Naomi Osaka, Concrete Cowboy
Colin in Black & White, the new limited series from Ava DuVernay and Colin Kaepernick, charts the coming-of-age story of Kaepernick as a Black adopted child of a white family. The series stars Jaden Michael as a young Kaepernick before he became an NFL quarterback, an icon, and an activist. Nick Offerman and Mary-Louise Parker play his well-meaning parents Rick and Teresa; and Colin Kaepernick, appears as the narrator of his own story, taking viewers through a vivid and colourful array of historical and contemporary backdrops. Stylish, insightful, and complete with a stellar cast — we can't wait to watch this one. October 29th.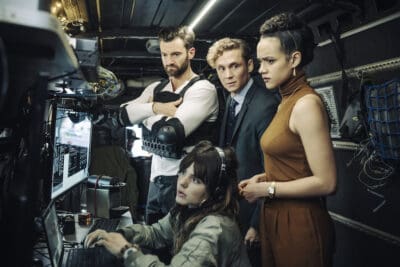 ARMY OF THIEVES
Genre: Action, Thriller, Film
If you liked: Army of the Dead, Money Heist
In this prequel to Zack Snyder's Army of the Dead, small-town bank teller Dieter (Matthias Schweighöfer) gets drawn into the adventure of a lifetime when a mysterious woman recruits him to join a crew of Interpol's most wanted criminals, attempting to heist a sequence of legendary, impossible-to-crack safes across Europe. Fast-paced and exciting! October 29th.
Laugh, shriek, fall in love, and freak yourself out… there's a lot to look forward to this October on Netflix.