Stop the presses! Newzapalooza XII is going to blow your mind!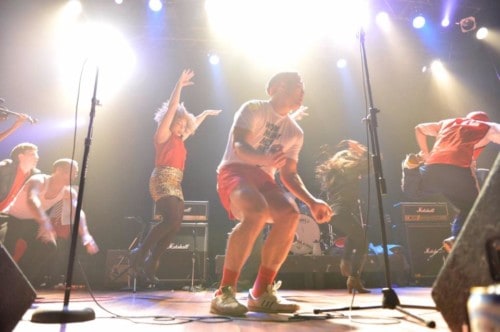 On November 4, the Opera House (735 Queen E.) will be transformed into a writhing pit of insanity when Toronto's best media bands take to the stage. They include The Screaming Headlines (Toronto Sun), The Bulletin Kill (BNN, Canadian Press), Conrad Black Sabbath (National Post), Fun With Discipline (The Globe and Mail), The Huffingtones (Huffington Post) & Death Hoax (combination). Hosted by Candy Palmater, and judged by Desmond Cole & Lana Gay, this year's battle promises to be the rowdiest one yet.
Vote for your faves with your rapturous applause, dance your ass off and raise money for the Children's Aid Foundation all at once.
Where else can you rock out to a band named Conrad Black Sabbath? Get tickets here.