Raise a toast to good food for a good cause! Toronto-based social food enterprise GOOD FOOD FOR GOOD (which sells fresh, organic, locally-made sauces and spreads in stores across the GTA and donates a meal with every purchase) is launching a socially good dining series – EAT 2 FEED TO – in partnership with Southbrook Vineyards and FoodShare Toronto.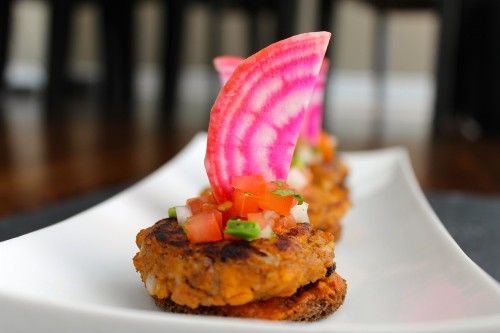 "Good food brings a community together and this new dining series is aimed at doing just that while helping to improve health and food access in the city," said Richa Gupta, founder of GOOD FOOD FOR GOOD. "The idea behind EAT 2 FEED TO is simple: bring together great partners, enjoy a world-cuisine inspired dinner with local food and wine, be in a truly unique atmosphere–all this while making a difference in the community."
The first event takes place on Friday, March 6 from 7 to 10 p.m. at the historic Montgomery's Inn (4709 Dundas St. W). The 3 Course Prix Fixe ($45) menu will feature tantalizing flavours from India and Mexico. One hundred percent of the profits from the dining series will be donated to FoodShare Toronto to help deliver healthy food and food education to local communities. For tickets, visit here.