We like profiling risk-takers, creative trailblazers, and moms who make their work life work for them: Nicole Manek checks all of these boxes with bravado and flare. If you are a resident of Dundas West, then you will likely know her from Life of Manek, the beautifully curated vintage boutique she owned and operated for years before the neighbourhood "exploded."
With a young son and a penchant for nurturing her own design work, Nicole made the decision to exit the building and move her fashion biz online. We love how her new creative vision is exploring so many of her talents, while also redefining the idea of sustainable fashion.
SDTC: Tell us about your love for vintage; how did it begin, and why do you have a particular fondness for vintage fashion?
NM: My love for vintage started at a very young age. I grew up with a super stylish mom, so I was basically raised in thrift stores. I have always loved the thrill of the find – a good bargain – and as I started to get older and more interested in fashion, I loved finding things that were rare and collectible. I also really love the history of clothing, so I'm drawn to pieces that tell a story or evoke a certain feeling or period. My love for vintage has deepened because I now also see it as a responsible way to shop, not just economically, but also environmentally.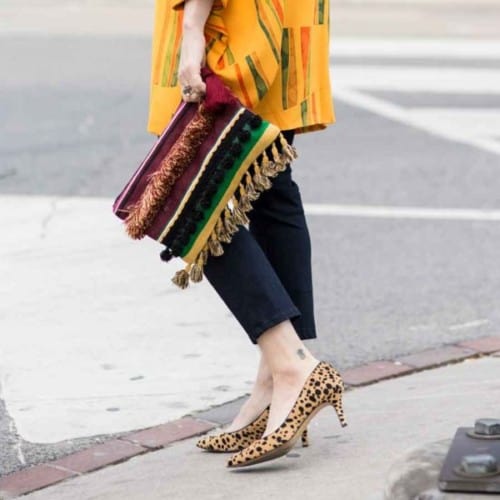 In 2016, you made a big decision to close Life of Manek on Dundas Street West and move entirely to e-commerce. How has this changed your life? How has it helped your business?
Closing my sweet little shop was a difficult, but necessary, decision for me. I was basically running and stocking an entire store by myself (with one-of-a-kind pieces), designing my in-house line of repurposed accessories, while caring for my three-and-a-half-year-old son. I really couldn't "do it all" without something suffering.
Closing the store has allowed me to focus on my designs and expand my lifestyle platform and the wholesale side of my business, which was growing more quickly than I could keep up with. That said, I deeply miss the human connection that came with having a brick-and-mortar shop, and being part of what I consider to be one of the best hoods in the city.
What inspired you to introduce pre-loved fur accessories?
I owned so many fur coats and came across many that were beautiful yet damaged. It always struck me as such a shame that they would end up in the trash. A wonderfully luxurious coat is going to be discarded because it's ripped, and it made me think, "What can I do with this?" I studied accessories design in Milan and have a very unhealthy obsession with handbags, so I naturally started to channel my love for accessories into repurposing a lot of pieces that I had in the store.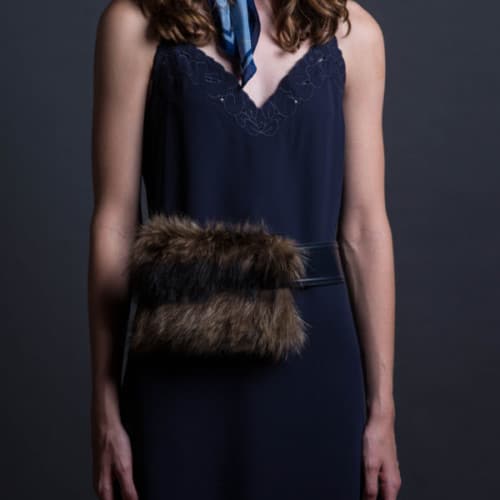 Who is your forever style icon?
Oh my god, it's so hard to pick just one! If we are playing forever, then I'm going to go with Elizabeth Taylor. With every decade she brought something new and interesting to her style. I loved her first kaftan and oversized earring phase in the seventies. That said, I don't really dress like Liz; I'm a 50/50 mix of Rhoda and Joey Ramone.
When it comes to fashion, what's a line of advice or philosophy that you refer to often?
Buy less, choose wisely. I love to shop as much as the next girl, but we have come to a point where our fashion choices have a large impact on other people's lives and the environment.
And of course the sage advice from my mom, which is, "If you like it, wear it." There are no rules; there is no such thing as being too old or too young for something. Clothing and style are about an experience, about feeling something, about saying something about who you are, and I think that form of expression should not conform to rules.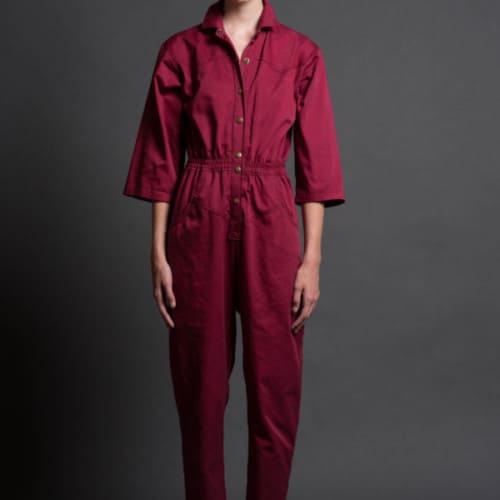 When it comes to running your own business, what's the best advice you ever received?
One of my best friends (who is an entrepreneur) gave me some really good advice when I was first opening my store. I originally painted the outside of the store in all of these vibrant mixed colours. Although it was very beautiful, it was off brand and didn't reflect what was happening inside the store. I was pretty stressed out about it as I had paid a good amount to have it done. My friend said to me, "The best thing about being your own boss is that if you don't like something, you have the power to change it." I never forgot that, and if anything ever comes up in business that doesn't feel right, I change it and move on.
"Don't cry for something that can't cry for you." A friend of mine who works for a fashion mag in NYC used to say this when a dress got wrecked on a shoot or something got lost. It really stuck with me, and I think about it a lot in business: "things" can be replaced, so spend more time worrying about the big picture.
Browse full collection and shop here.