Pack your bags, because Imagination Takes Flight at The Toronto International Festival of Authors (TIFA). Running from September 21st to October 1st, TIFA is Canada's largest literary festival, offering events, interviews, classes, and panels, aiming to inspire and connect through the art of stories.
Taking place over 11 days, TIFA offers compelling and immersive events featuring authors, performers, and artists, including some of our favourite women and nonbinary writers, like Michelle Good, Sarah Polley, Vivek Shraya, and more.
There's a lot going on, and plenty of events for you to attend, and SheDoesTheCity has you covered with our guide to the 2023 Toronto International Festival of Authors (TIFA) featuring events and authors you won't want to miss!
OCEANS AND THE DEPTHS WE DIVE (FT. LAURA TRETHEWEY)
September 21st, 6 pm
In recent months, our relationship to the oceans has come into stark focus, especially through events like the Titan submersible disaster. It highlighted humanity's elemental desire to discover and know, even in the face of danger. In this age of information abundance, why do we still know so little about our oceans and seas, despite the fact that they cover 70% of the earth's surface? This panel is led by award-winning TV producer, writer, and director Christine Nielsen, and Laura Trethewey, author of The Deepest Map.
DIASPORA DIALOGUES: RE-IMAGINING ROMANCE
September 23rd, 5 pm
Join bestselling authors Uzma Jalaluddin and Chantel Guertin to discuss romance, romance books, happily ever afters, and their latest novels: Much Ado About Nada (a modern-day romance inspired by Persuasion), and Two For the Road (the story of a romance bookshop owner who embarks on the adventure of a lifetime).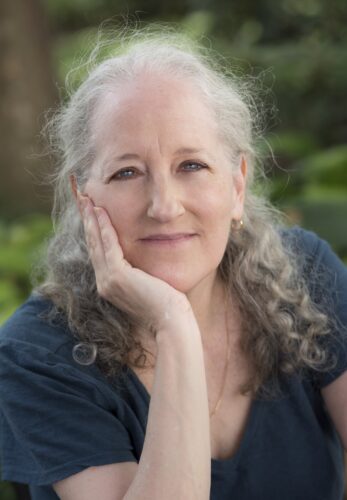 BRONTËS REIMAGINED (FT. RACHEL CANTOR)
September 23rd, 11:30 am
Rachel Cantor's Half-Life of a Stolen Sister is a kaleidoscopic deep dive into the lives of the literary siblings responsible for some of the greatest novels of all time. In her latest work, Cantor blends fact and fiction into a joyful and celebratory reimagining of Emily, Charlotte, and Anne, as well as the forces that turned them into literary legends. In this conversation, Cantor discusses her approach to the sisters' stories, and what compelled her to reexamine their lives and legacies.
RUN TOWARDS AWARDS (FT. SARAH POLLEY)
September 24th, 7 pm
We are huge fans of Oscar-winning director and author, Sarah Polley, and if you haven't yet read Run Towards the Danger, run and grab your copy now! In this captivating conversation, Polley talks about the role books, film, and art have played in her life, how Toronto has shaped her and her work, and the impact of her Oscars success.
IN PRAISE OF PROCESS: FINDING WHAT WORKS (HUMBER MASTERCLASS WITH ALISSA YORK)
September 25th, 5:30 pm
Alissa York, writing professor, and Award-winning author of Far Cry, offers a 90-minute masterclass on crafting great stories, and developing your own writing process. Learn how to create multidimensional characters, draw from inspiration, tackle challenges, and improve your craft. All writing levels are welcome!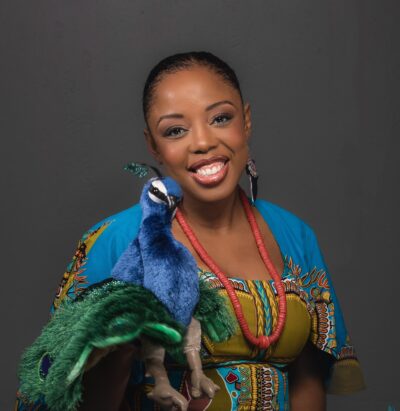 AN APPETITE FOR CHANGE (FT. THE ANTIRACIST KITCHEN)
September 25th, 6 pm
The Antiracist Kitchen is an anthology celebrating family, food, activism, and resistance. It highlights the role of food in our lives, as well as the ways it has helped us reclaim our culture, celebrate different backgrounds, and fight discrimination. This event will feature several contributors, including Nadia L. Hohn, as they discuss their favourite foods, their experiences, and the ways that food and food culture can bring us together.
I KNEW YOU WERE TROUBLE (FT. FARAH HERON AND ZOE WHITTALL)
September 26th, 5:30 pm
Rom-com lovers won't want to miss this panel featuring authors Farah Heron and Zoe Whittall, whose two romantic comedies are full of great multi-faceted characters and witty banter. Farah Heron's Jana Goes Wild follows Jana, who does anything she can to not step out of her comfort zone, but when she finds herself a bridesmaid at a destination wedding featuring everyone she knows, including her ex, Jana must decide if it's really worth it to walk on the wild side. Zoe Whittall's The Fake follows grieving widow Shelby and the newly divorced Gibson, who have both been drawn in by the charismatic and incredibly sexy Cammie, but as Cammie's intricate web of lies begins to unravel, both of them struggle to decipher what they want more: revenge or closure.
DEAR AND BEST FRIENDS (FT. EMMA DONOGHUE)
September 26th, 7 pm
Join Emma Donoghue, the bestselling author of Room and The Wonder, as she talks about her latest novel, Learned By Heart, which draws on the real-life correspondences and diary of troublesome 19th century tomboy Anne Lister, and heiress Eliza Raine, uncovering a love story deeper and more complex than any love between "best friends".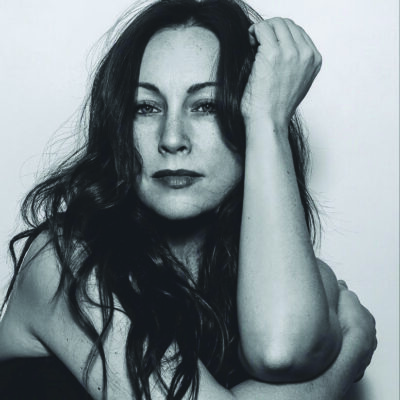 LIFE'S MESS & MAJESTY (FT. TARA MACLEAN)
September 26th, 8 pm
Singer-songwriter Tara MacLean has had an extraordinary and wonderful musical career, but before now she hasn't disclosed the details of how the power of song saved her from a childhood full of danger. Join her for a special evening of music and stories from her heartbreaking and provocative memoir and album, chronicling her journey from the backwoods of PEI to her meteoric rise in music, as she learns to fight for survival, and find strength and sanctuary in song.
COMING TOGETHER, FALLING APART (FT. ASTRA TAYLOR)
September 29th, 8 pm
Author and activist Astra Taylor interrogates everything from home ownership and education to widespread decline in mental health to the impending climate crisis. In this conversation, she tackles one of the most complex issues of the present moment: How do we find security when the foundations of society are designed to work against us?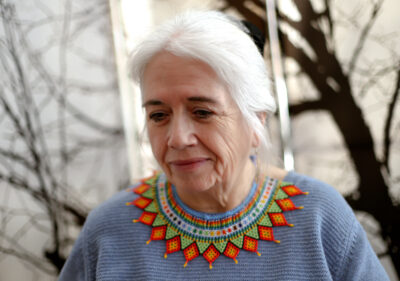 THE NECESSITY OF TRUTH (FT. MICHELLE GOOD)
September 30th, 1 pm
Join bestselling author, activist, and advocate Michelle Good, as she discusses her latest book, Truth Telling, a collection of seven personal essays that bring us face to face with everything from the realities of discrimination against Indigenous children, to the human cost of colonialism and the importance of the Indigenous literary renaissance of the 1970s.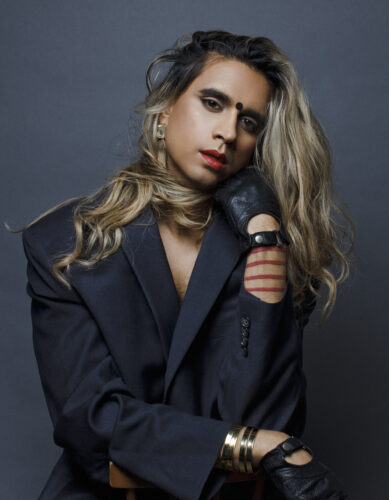 HOW TO FAIL AS A POPSTAR (FT. VIVEK SHRAYA)
October 1st, 6:30 pm
Multidisciplinary artist Vivek Shraya presents her journey of How to Fail As a Popstar, her funny and vulnerable exploration of failure, now turning into a coming-of-age CBC Gem series about a queer brown boy growing up in Edmonton, trying to make it as a popstar. This event features an advance screening of episodes of How to Fail as a Popstar, a brief performance from Vivek's play, songs from the upcoming soundtrack, and an engaging conversation between Vivek, her co-star Ayesha Mansur Gonsalves, and series director Vanessa Matsui.
See the full TIFA schedule here. You can buy single-day, or multi-day passes, with discounts for students and youth under 25, as well as group rates.
–
Ameema Saeed (@ameemabackwards) is a storyteller, a Capricorn, an avid bookworm, and a curator of very specific playlists, customized book recommendations, and cool earrings. She's a book reviewer, a Sensitivity Reader, a book buyer at Indigo Books & Music, and the Books Editor for She Does the City, where she writes and curates bookish content, and book recommendations. She enjoys bad puns, good food, dancing, and talking about feelings. She writes about books, big feelings, unruly bodies, and her lived experiences, and hopes to write your next favourite book one day. When she's not reading books, she likes to talk about books (especially diverse books, and books by diverse authors) on her bookstagram: @ReadWithMeemz