In 2023, the Government of Canada designated the theme for Black History Month as "Ours to Tell". This theme represents an opportunity to engage in open dialogue, and learn more about the stories of Black communities in Canada — their histories, their successes, their sacrifices, and their triumphs.
Inspired by the theme, I wanted to highlight a variety of stories by Black Canadian authors. From fantastical novels full of magic and myth; to tender coming-of-age stories exploring love and family; to powerful and poignant memoirs, there are books here for readers of all tastes.
I encourage you to pick up one or more of these books from your local Black-owned bookstore. In the GTA, you can buy your books from A Different Booklist on Bathurst, Old's Cool General Store on Westlake, or Knowledge Bookstore in Brampton — this month and every month!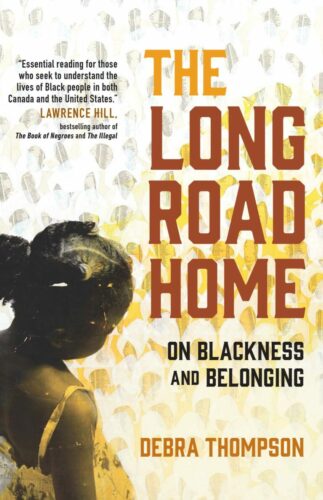 The Long Road Home: On Blackness and Belonging – Debra Thompson
The Long Road Home is Debra Thompson's enthralling, fascinating and eye-opening memoir, sharing her life experiences growing up Black in Canada, while also providing readers with an exceptionally informative book that examines Canada's historic treatment of Black people, from the 1600s until present day. Thompson writes about her childhood and youth in Ontario, where she felt like the "Only One", and was often the only Black person in the room. She goes on to share her experience as a Black woman pursuing a career in academia, earning degrees in both Canada and the United States, and later teaching in both countries. Currently, Thompson is a Professor of Political Science at McGill Professor. This book encourages us to review and confront our own history, and to evaluate our current climate, asking questions like: "Who feels safe here?" "Who thrives here?" and "How can this space nurture a sense of belonging?"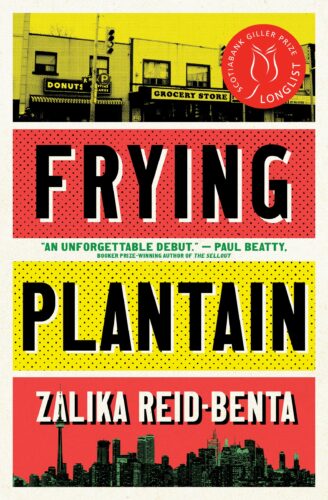 Frying Plantain – Zalika Reid-Benta
Frying Plantain is Zalika Reid-Benta's debut novel – a "coming-of-age" story set in Toronto. Kara is a girl caught in the middle – of her mother and grandmother's rages and life lessons; Of her Canadian nationality and her desire to be a "true" Jamaican; and in between being thought of as too "faas" or too "quiet" or too "bold", or too "soft". Set in "Little Jamaica", in these twelve interconnected stories, we watch Kara move from girlhood to the threshold of adulthood, from elementary school to her high school graduation. We see her visit Jamaica, startling at the sight of a severed pig's head in her great aunt's freezer; We see her in junior high, the victim of a devastating prank by her close friends; and as a teenager, in and out of her grandmother's house, coping with the battles between her unyielding grandparents. This is a short and poignant story about identity and belonging, about how in one charged moment, friendship can turn into hate; protection can become control; and teasing can be seen as something much darker.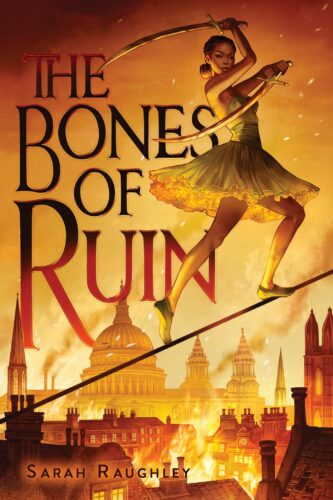 Bones of Ruin – Sarah Raughley
Bones of Ruin, Sarah Raughley's historical YA fantasy, follows Iris, an African tightrope dancer in Victorian London. Iris is used to being strange — she's certainly a strange sight for leering British audiences always eager for the spectacle of colonial curiosity, but she has a secret that even "strange" doesn't capture… She cannot die. With no memories of her past, haunted by her unnatural power, Iris becomes obsessed with discovering who she is, but her mission gets complicated when she meets the dark and alluring Adam, a member of a mysterious order called the Enlightenment Committee. He appears to know more about her than he lets on, eventually sharing the terrifying revelation that the world is ending, and the Committee will decide who will live, and who will not. To help them choose a leader for the upcoming apocalypse, the Committee hosts a macabre competition, made up of vicious fighters with fantastical abilities. Adam wants Iris to be his champion, in exchange for the truth about who she really is. Iris is left with no choice but to fight, but the further she gets in the tournament, the more she begins to remember, and the more she wonders if the truth is something best left forgotten.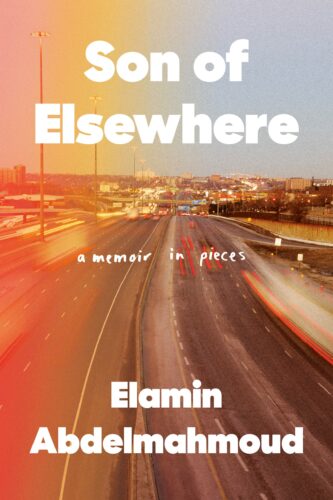 Son of Elsewhere – Elamin Abdelmahmoud
Buzzfeed Editor, and host of CBC's Commotion podcast, Elamin Abdelmahmoud's memoir Son of Elsewhere is told as a series of essays covering topics from Blackness, to faith, and pop culture, as well as the challenges and rewards of finding one's way in the world. The book covers experiences including his family's emigration from Sudan to Kingston, Ontario, where he is first handed his Blackness, and he realizes he needs to learn what his identity means in a new country. We follow Abdelmahmoud during his adolescence, as he tries to figure out who he was, while also balancing his racial identity and all the false assumptions that come along with it. He learns how to fit in, eventually becoming "Every liberal white dad's favourite person in the room". His essays reflect on how The O.C taught him about falling in love; how wrestling taught him about reinventing himself; and what it was like to be a Muslim teen in the aftermath of 9/11. His essays are smart and thoughtful, balancing humour and intellect, all the while confronting what we know about ourselves, and what we're still learning.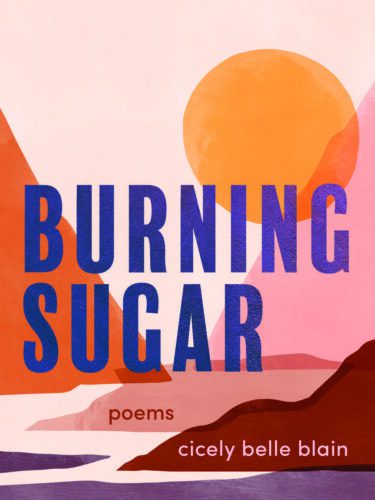 Burning Sugar – Cicely Belle Blain
Activist and poet Cicely Belle Blain's Burning Sugar is an intimate exploration of familiar spaces in geography, the arts, and personal history, used to expose and confront colonization, its legacy, and its impact on Black bodies. Poetry is used to illuminate their activist work, expose racism and anti-Blackness, highlighting the connections between history and systemic oppression which show up in every human interaction, space, and community. These poems demonstrate the ways the world is both beautiful and cruel, painting a picture of a complex, nuanced, and joyful life, sewn together by the mighty hands of a Black, queer femme.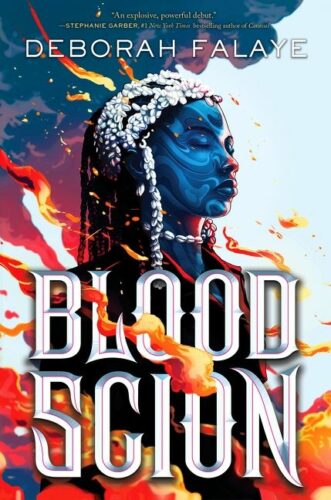 Blood Scion – Deborah Falaye
Deborah Falaye's Blood Scion is a dark and action-packed YA fantasy, following fifteen-year-old Sloane — a Scion (descendant of the ancient Orisha gods), who can incinerate an enemy at will. Under the Lucis' brutal rule, her identity means death if her powers are discovered. When she's forcibly conscripted into the Lucos army on her fifteenth birthday, Sloane sees a new opportunity: If she can overcome the bloody challenges of Lucis training, she can destroy them from within. As she starts to rise through the ranks and gain strength, she risks losing herself entirely, and becoming the very monster she abhors. This is a powerful and thrilling story of magic, injustice, power and revenge, inspired by Yoruba-Nigerian mythology. I would recommend looking up the content warnings before you read it!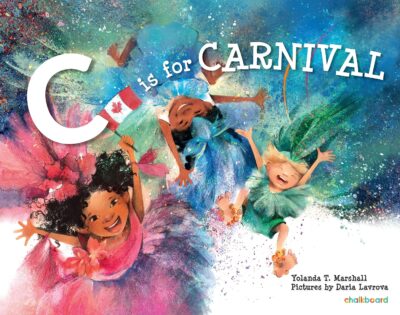 C is for Carnival – Yolanda T. Marshall (Pictures by Darla Lavrova)
Yolanda T. Marshall's picture book C is for Carnival gives kids and their families a new alphabet that celebrates Canada's Caribbean Carnival. D is for dance! E is for emancipation! This is an engaging and educational book, featuring a diverse cast of kids in vibrant costumes as they dance to Soca and Calypso music, and "play mas".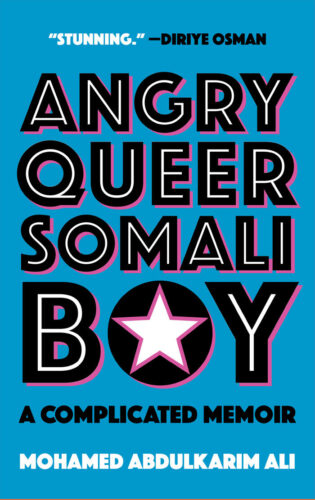 Angry Queer Somali Boy – Mohamed Abdulkarim Ali
Mohamed Abdulkarim Ali's Angry Queer Somali Boy is a memoir following his experiences as he's kidnapped by his father on the eve of Somalia's societal implosion. His stepmother first takes him to the Netherlands, then Canada. He's unmoored from his birth family, and caught between the twin alienating forces of Somali tradition and Western culture, and must forge his own queer coming-of-age. This is a fierce and unrelenting story of a young man's nascent sexuality, fused with the violence wrought by displacement. This is a short read. Powerful, poignant, and pretty heavy, this memoir is unflinching and unrelenting in its anger and vulnerability.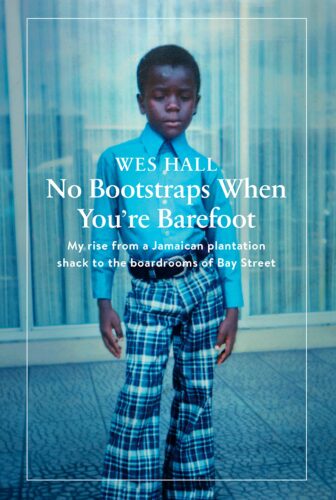 No Bootstraps When You're Barefoot – Wes Hall
Wes Hall is one of Canada's most successful business leaders, the founder of the BlackNorth initiative, and the first Black Dragon in Dragon's Den, and his memoir, No Bootstraps When You're Barefoot, is a rags-to-riches story, with a profound underlying message of hope and change. He spent his early childhood one of several children supported by his grandmother, living in a zinc-roofed shack. However, this was paradise compared to the two years he spent living with his violent and verbally abusive mother. He was thrown out of the house at thirteen, and found himself living by his wits. At sixteen, he came to Canada, sponsored by the father he'd only seen a few times as a child, then again, at eighteen, he found himself on his own. Despite his many challenges, he went on to become a major entrepreneur, a business leader, a philanthropist, and a change-maker, working his way up from a humble position in a mailroom, to his successful career, and his role with the Black North initiative, where he aims to end systemic anti-Black racism. This is an inspiring story of success and resilience, against all odds.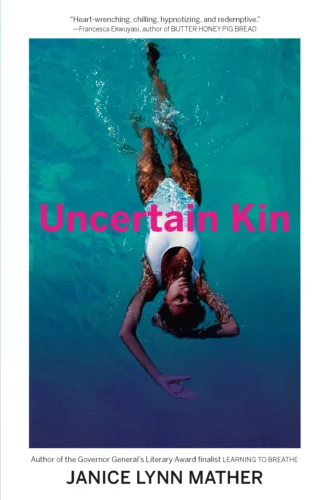 Uncertain Kin – Janice Lynn Mather
Governor General's Award finalist Janice Lynn Mather's Uncertain Kin is a stunning collection of eighteen linked stories about the lives of women and girls in the Bahamas. These stories explore identity and belonging during moments of profound upheaval, introducing us to women who are bold, big-hearted, complex, and intimately familiar. These women grapple with grief; the responsibilities of parenthood, with longing, with the bonds of kinship, with betrayal, with coming-of-age, and ultimately, with what it means to be a woman. Tinged with surrealism and folkloric elements, these heartfelt and beautiful stories explore the beauty and the brutality of what it means to be alive.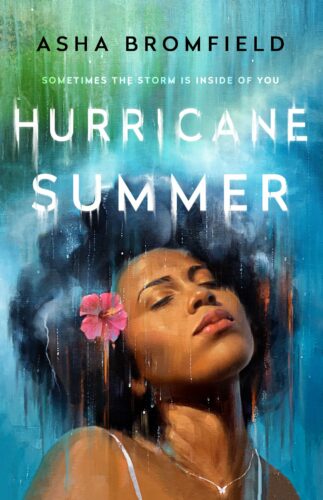 Hurricane Summer – Asha Bromfield
Riverdale and Locke and Key alum Asha Bromfield's debut YA novel Hurricane Summer takes us to the heart of Jamaica, and into the soul of Tilla, a girl coming to terms with her family and herself, set against the backdrop of a hurricane. Tilla has spent her whole life trying to make her father love her, but every six months, he leaves their family, returning to his true home" the island of Jamaica. When Tilla's mother informs her she'll be spending her Summer on the island, Tilla is filled with dread at the thought of seeing him, but also longing: Maybe she will finally discover why he finds himself so drawn to Jamaica. In an unexpected turn of events, Tilla is forced to face the storm that unravels in her own life, all in the midst of an impending hurricane. This is a coming-of-age story dealing with colourism, classism, young love, and family, alongside what it means to discover your own voice in the center of complete destruction.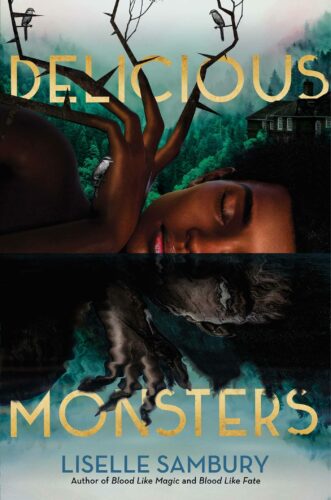 Delicious Monsters – Liselle Sambury
Liselle Sambury, the bestselling author of the Blood Like Magic duology, is back with a YA horror thriller, following two teen girls navigating the treacherous past of a mysterious mansion, ten years apart from each other. Daisy sees dead people – something impossible to forget in the bustling, ghost-packed city of Toronto. When her mother inherits a secluded mansion in northern Ontario, fresh on the heels of being dumped, Daisy jumps at the chance to escape. However, she soon realizes that her experience with the supernatural is no match for what lurks within these walls, or her mother's secrets. A decade later, Brittney is desperate to get away from her abusive mother, a bestselling author who claims that her stay at "Miracle Mansion" showed her the error of her ways. But Brittney knows that it's nothing but a sham, and decides to use her popular web series Haunted, to try to uncover what happened to a young Black girl at the mansion ten years ago, and in the process, expose her mother's lies… But the deeper she gets into the investigation, she realizes that she may only be able to bring one story to light — Daisy's, or her own. This is a dark and spooky story full of dark themes, including what it means to be a monster. I encourage readers to look up the content warnings before picking up this book.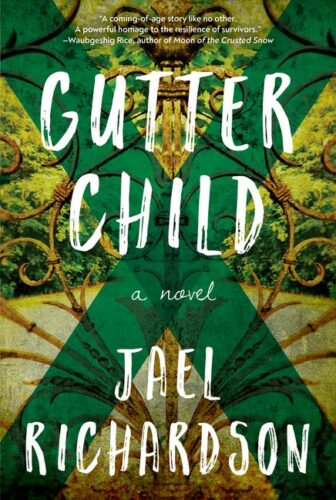 Gutter Child – Jael Richardson
Jael Richardson's Gutter Child is a novel set in an imagined world where the most vulnerable are forced to buy their freedom by working off their debt to society. Set in a nation divided into the privileged Mainland and the policed Gutter. As part of a social experiment led by the Mainland government, Elimina is one of just a few hundred babies taken from the Gutter, and raised in the land of opportunity. When her mainland mother dies, Elimina finds herself alone — a teen forced into a life of servitude, unsure of who she is and where she belongs. Sent to an academy with new rules and expectations, she befriends other children who are also making their way through the Gutter System in whatever way they know. This is a fascinating story of a young woman's journey through a fractured world, full of heartbreak, injustice, and disadvantage; as she finds the strength within herself to shape her own future and defy the systems that try to shape her destiny.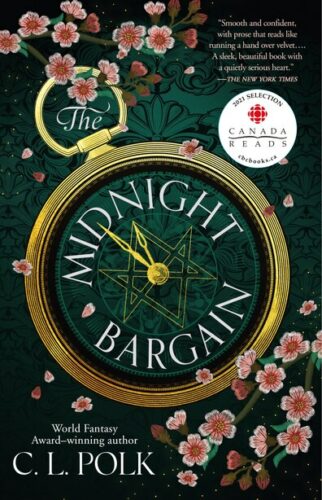 The Midnight Bargain – C.L. Polk
C.L. Polk's The Midnight Bargain is a lush historical fantasy, following Beatrice Clayborn, a sorceress who practices magic in secret, terrified of the day she'll be locked in a marital collar that will cut off her powers to protect her unborn children. She dreams of becoming a full-fledged Magus and pursuing magic as her calling, as young men do, but her family have staked everything to equip her for Bargaining Season, when young men and women of means come to the city to negotiate the best marriages. The Clayborns are in severe debt, and only she can save them, by securing an advantageous match before their creditors come to collect. In a lucky twist, Beatrice finds a grimoire that contains the key to becoming a Magus, but before she can buy it, a rival sorceress swindles the book right out of her hands. She summons a spirit to help her get it back, for the price of Beatrice's first kiss (with her adversary's brother: the handsome, compassionate, and wealthy Lavan). As she becomes more and more entangled with the Lavan siblings, her decision becomes harder and harder. If she becomes a Magus, she will devastate her family and lose the only man who ever saw her for who she is. But if she marries, even for love, she will sacrifice her magic, her dreams, her identity… But how can she choose?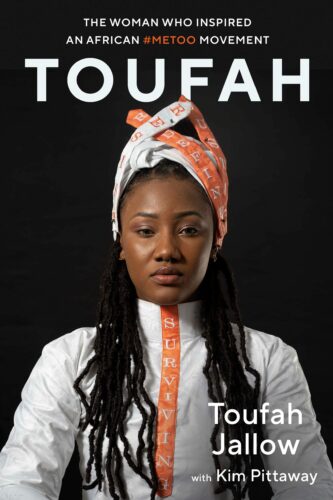 Toufah – Toufah Jallow, with Kim Pittaway
Toufah is Toufah Jallow's brilliant and inspiring memoir, following her story as she was forced to flee her home in The Gambia, escaping to Canada after being sexually assaulted by the country's dictator — inspiring and launching an unprecedented protest movement. Yahya Jammeh, the dictator who had ruled The Gambia for all of Toufah's life, styled himself as a pious yet progressive protector of women, however after Toufah rejects his proposal for marriage, he drugs and rapes her. Left utterly isolated, unable to confide in anyone, unable to even find the words to describe what happened, as there is no word for rape in her language, she flees to Senegal, and eventually finds refuge in Canada. Eighteen months after Jammeh is deposed, Toufah becomes the first woman in The Gambia to make a public accusation of rape against him. Her testimony sparks a movement, an outpouring of support and shared stories among West African women, under the hashtag #IAmToufah. This is a powerful story where Toufah aims to reclaim the future that Yahya Jammeh tried to steal from her, and carves a new path, full of advocacy and leadership for survivors of sexual violence in The Gambia and beyond. Her memoir is brave. Vulnerable, and unforgettable. I recommend reading the content warnings before picking up the book.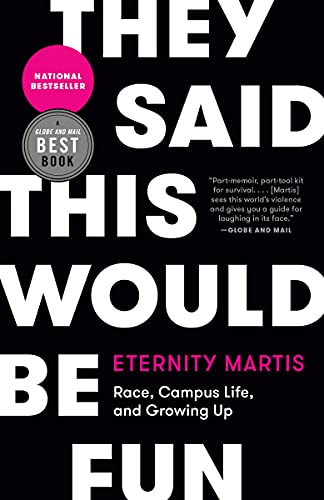 They Said This Would Be Fun – Eternity Martis
They Said this Would Be Fun is Eternity Martis' insightful and incisive memoir, reflecting on her experience as a Black woman on a predominantly white campus. As a booksmart kid from Toronto, Martis was thrilled and excited about moving away to Western University for her undergraduate degree. However, the picture-perfect experience she always saw on TV was far from her reality, as one of very few Black students there. During her four-year undergraduate program, she's confronted by many scenarios that taught her what someone like her brings out in other people. She experienced tokenization from romantic partners, harassment, and even confrontations from students who wore blackface at parties. While it highlights a lot of the pain and difficulty Martis faces, this is ultimately a story about resilience, joy, and power in community.
–
Ameema Saeed (@ameemabackwards) is a storyteller, a Capricorn, an avid bookworm, and a curator of very specific playlists, customized book recommendations, and cool earrings. She's the Books Editor for She Does the City, where she writes and curates bookish content, and book recommendations. She enjoys bad puns, good food, dancing, and talking about feelings. She writes about books, big feelings, unruly bodies, and her lived experiences, and hopes to write your next favourite book one day. When she's not reading books, she likes to talk about books (especially diverse books, and books by diverse authors) on her bookstagram: @ReadWithMeemz