Partners in Art is an incredible organization that is fuelling the explosion of contemporary art in this city. The charitable, volunteer-led organization has invested more than $1.5 million in 50+ projects working in cooperation with twenty-one partners.
We caught up with Jennifer Morton, co-President of Partners in Art, to find out what's behind this frenetic growth, and what's in store for this year's ARTrageous, a fun evening of cocktails, food and live art performances in support of PIA.
Can you explain a bit about your background and how you became interested in contemporary art?
Years ago I was a reporter/producer for the NewMusic at CityTV and met many musicians who were also visual artists. Later I started a travel show that looked at the contemporary art scene in cities around the world. I think it is a great way to understand a place, a city, a country – through its artists. They reflect the politics, the struggles, and attitudes of the society.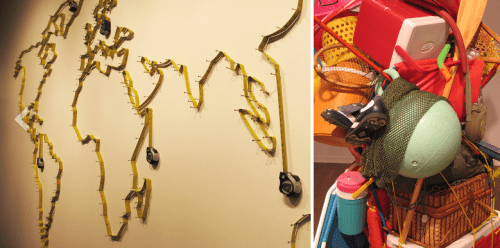 Why is it important for you to support contemporary art and artists in Canada?
I believe that Partners in Art is able to step in where other funding is not possible and move quickly to make projects happen. Supporting our artists builds unity and furthers our conversations with each other and the world.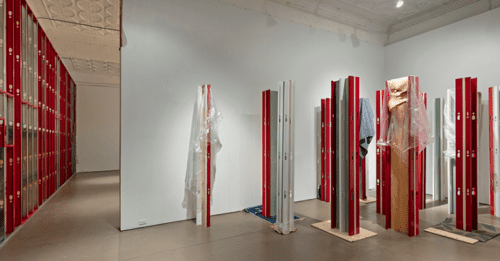 How would you describe Toronto's contemporary art scene?
Check out the Art Museum at U of T's show on until December 10th about how Toronto artists have portrayed our city over the past fifty years. It is curated by our very own art star Luis Jacob. From Cooper Cole to Jamie Angell, the galleries, gallerists and artists are making us look at our stories and our identity. Thursday nights are super social with all of the openings across the city. The new MOCA that will be reopening in the Lower Junction will add another element and bring an international spotlight. There is a lot of experimentation going on, which makes the scene really alive.
How would you like to see things evolve in the coming years?
We would like to see Toronto, and Canada as a whole, support our artists and curators to perform/exhibit on an international platform, both here and abroad.
Any projects in the works from PIA that we should look forward to in 2017?
We have our first Partners in Art self-initiated project called LandMarks2017. It will be a national contemporary art exhibition installed in our national parks and inspired by the connection/re-connection to the land. It is a collaborative effort between acclaimed national curators, established artists and young emerging artists from fifteen art universities across Canada. The project will take place June 10-25, 2017. With help from the Canadian Heritage Foundation and private and corporate sponsors, we have raised enough money to create this national art experience.
Besides LandMarks, PIA will continue to partner with local organizations to champion contemporary art and artists to provide thoughtful perspectives on our world. We are particularly excited to support two artist-run centres, Gallery 44 and TPW, to create new works.
What are you especially excited for at ARTrageous this year?
It is going to be an art event, not a typical cocktail party. Look out Power Ball! Clara Venice is a thrill to watch perform with her band [all versions of her] on her Theremin. The exhibiting artists are brilliant and so is the space at Division Gallery. Art Star Luis Jacob will be DJing and decked out in a wild outfit. Not to forget the Burlesque girls.
ARTrageous runs November 3 at Division Gallery (45 Ernest Ave.) Get your tix here.