With distribution throughout Canada, the States, and as far away as Russia and Hong Kong, it's hard to imagine that Cake Beauty was born in Heather Reier's kitchen. Sweet body scrubs, rich body butters, delicious bubble baths: Cake Beauty products are 100 percent paraben-free, and offer soothing body care with the most irresistible scents. We are also suckers for the adorable packaging (perfect for gifts in a pinch)!
Go to any craft fair or farmers' market and you'll find women who are selling wonderful natural beauty products that they make themselves. But what makes someone able to build a hobby into an internationally recognized brand name? Well, for one, Heather does not snooze her alarm clock; she's an extremely hardworking businesswomen with a big sense of adventure (she also balances her work with a hectic family life—she has two young boys). Here's a peek inside a day in the life of one of Canada's most successful beauty entrepreneurs.
What does your typical Thursday look like, from waking up to going to bed?
5:30am alarm: Off to the gym for a workout (40 minutes running, 20 minutes light weights).
7:15am: Arrive home, and get greeted by the smiling faces of my sons (three-year-old Hudson and seven-month-old Graeme) and my husband.
7:30: Shower and get dressed.
8:00am: Get kids dressed. Read a quick story or play a game of hide-and-seek with Hudson.
8:15-8:45am: Nanny arrives. I make my lunch and get organized to leave.
8:45-9:15am: Kiss Graeme goodbye. Leave the house with Hudson. Stop at Starbucks. Drop Hudson at his nursery school.
9:40am-3pm: Arrive at the Cake Beauty office. My Thursdays are always different depending on the time of year. Sometimes I am deep into the creative process, and other times I am deep into spreadsheets.
3pm: Thursday is my last office day of the week, so I usually use the final hours of the day to meet one-on-one with my team for updates and sign-offs. I love this weekly wrap-up with my girls!
5:30pm: Arrive home.
6:00pm: Eat dinner with my family.
6:30pm: Put little Graeme to bed.
7:00-7:30pm: Bath, stories, and bedtime for Hudson.
8:00pm: Hit the couch for TV and catch up with my husband, Oliver.
9:00pm: Get into bed and read. Lights out and asleep by 10:00pm.
What was your first job out of school?
My first job out of school was as in operations for a large chain of stores. I was in the right place at the right time (I was lucky) and landed a job that I was totally under-qualified for! I was reading and reporting on P&Ls and managing a team of people at 22 years old. It was an incredible learning experience for me. I learned a lot—quickly. Two years later I was promoted to a director.
What are the three skills you require most to do your job well?
Creativity, resilience, foresight.
What do you love most about your career?
I love this industry. It is so rewarding to be able to do something that I love day in and day out. I love the flexibility and freedom to create and develop products, ideas, and strategies. I am lucky!
Do you have any warnings for people who want to get into the industry?
This industry is a lot of fun, but tough and competitive, too. You always need to be thinking one step ahead. Like any business, there are ups and downs—and during both the ups or downs, you can't just coast. I believe, no matter what you do for a living (business owner or not), resilience, hard work, and passion are what separate those who make it and those who don't.
If you could try a different career on for a year, what would it be?
Interior designer.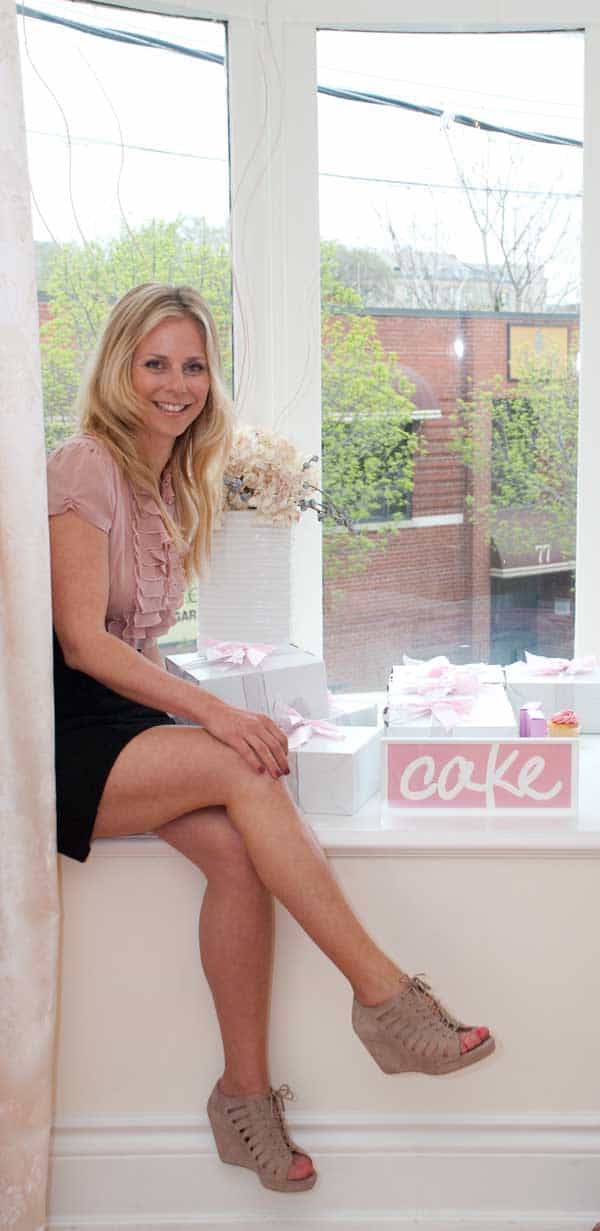 Six Success Tips for Aspiring Entrepreneurs
Ideas. Ideas don't mean anything unless you know how to bring them into fruition. There are tons of great ideas out there, but unless you can formulate a success strategy, your idea isn't worth too much.
Work hard! Make a commitment to learn as much as possible about your chosen industry and career. Put in the hours, and ask for more work and responsibility. Your 20s are the ideal time to position yourself on a steep, upwards trajectory. If you slacked early on, it will be difficult to catch up and get the dream job, recognition, and income that you want. Believe me, you have more time on your hands than you know. (Just wait until you have kids! You'll wonder what you did with all your time!)
Be patient. You are not going to be a VP in the third year of your career. Experience is tremendously valuable. It takes time. You'll get there; just work hard and stay committed and positive. And whatever you do, don't act entitled.
Listen and ask for input. Your idea might a solid one, but it is always a good idea to ask someone you admire and trust to weigh in. Listen intently with a truly open mind. More often than not, a "solid idea" can become a "tremendous idea" when two minds talk it through.
Ask questions. Asking questions is a sign of intelligence and emotional maturity. Always be curious and never be afraid to respectfully inquire about a thought, idea, or direction. Asking the right questions can lead to something great. Always remember, though, it is equally important to know when to back down and back off. A spirited challenge of ideas has its time and place. Know when and where that place is.
The right people. Surround yourself with people who know things that you don't know, and who have experiences that you don't have. Broaden your horizons and focus your time on positive people that want you to "win." Recognize that sometimes we outgrow friends from the past. (Grade 10 was a long time ago, after all!) You want people around you that give you energy—not take it from you.