We found a little bit of heaven just a short drive away. Located in a patch of perfection called Bethany Hills, South Pond Farms lives between Lake Scugog and Pigeon Lake, in Ontario's beloved Kawartha Lakes region. Bridging together her love of great food, inspiring art, and warm hospitality, owner Danielle French has created a peaceful and picturesque cultural hub that feels as earthy and organic as the fruits and veggies that grow from the property's garden.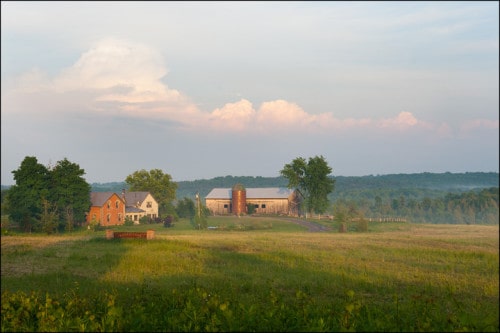 It was in 2010 that Danielle spotted the "For Sale" sign on the side of a dirt road. She describes her first sighting of the property as "a rambling broken down house on a beautiful piece of land." It captured her imagination, and it wasn't long before she moved in with her four daughters: Carlyle, Grace, Olivia and Aubrey Rose. (And Mollie the dog, who also part of the adventure!)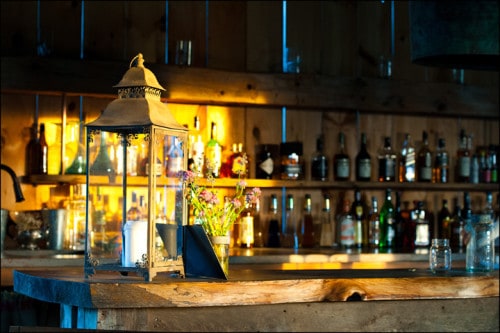 Although they began their lives in Toronto, the girls have grown up on the farm. From making pizza in the oven to balancing the books, they've learned how a small business is run, helping their mom every step of the way. The eldest daughter, Carlyle, has even started a bee apiary!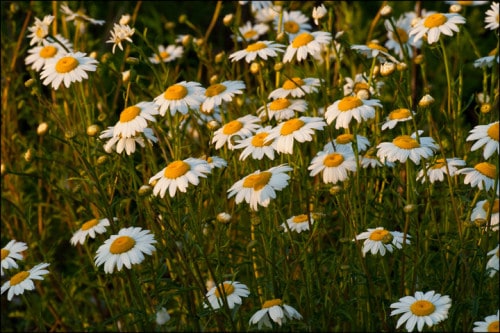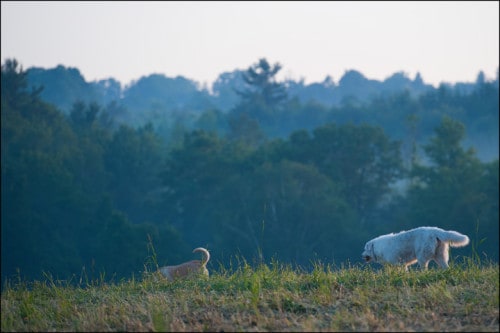 What began as an idea on a bumpy country road has become a mini empire with a full staff of talented individuals who understand the value of a magical place, tucked away from the noise, that lives in harmony with the birds and the bees. It's the kind of story that warms your heart, the kind of story that would make a great movie. It's the kind of destination that we dream about. But we don't have to dream anymore! We found it. 
Here's how you can experience South Pond Farms:
Art in the Fields (from June 28 – July 2)
South Pond Farms will host a curated art show and sale of outdoor sculpture, metal work and garden pieces. "It is the land that takes centre focus with the rolling hills, the light on the crops, the vista – it becomes a landscape painting right before your eyes. I thought it might be a nice idea to use the land as a backdrop to display art, so Art in the Fields was born!" says Danielle. Come for the art, stay for some supper & crash at The Guest House!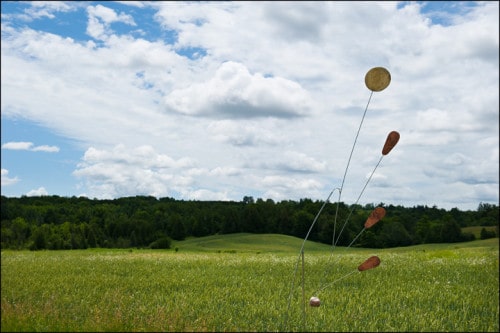 Throughout the year, South Pond Farms hosts a variety of themed dinners, usually with live musical entertainment inside the barn. On July 2nd, book a table for Canvas-Worthy Cuisine, a sumptuous summertime dinner that will also act as the closing reception dinner for Art in the Fields. $50 per person, more info here.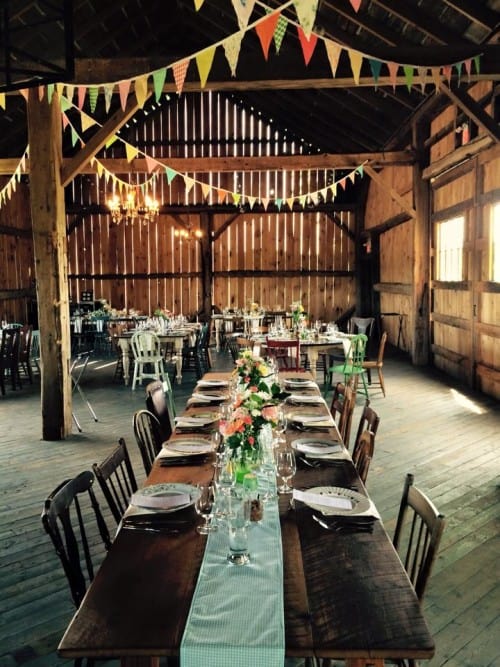 Culinary Jam Workshop, Pizza-making Workshop, Tastings in the Silo, Scarf Dyeing: this is like summer camp for adults. Which one would you pick?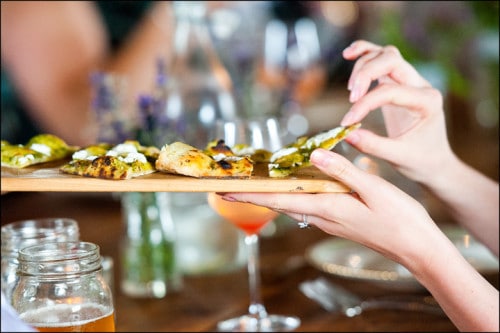 There are three gorgeous accommodation options to choose from. If you're seeking a quiet retreat with your loved one, the Guest Cottage is $175 and includes a private sauna. But it's the setting that's the real kicker.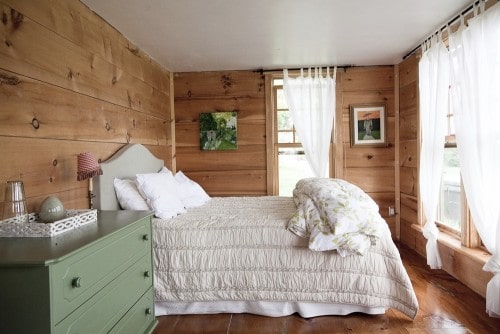 For summertime, we're all about the Picnic Hamper: Fresh homemade bread, cheese, a selection of cured meats, chicken salad with basil pesto, fresh house made pickles, fruit and homemade cookies with some mint tea? There's also the Happy Hour Nibbly Hamper, Late Night Craving Hamper, and Dinner Hamper to choose from. How positively wonderful.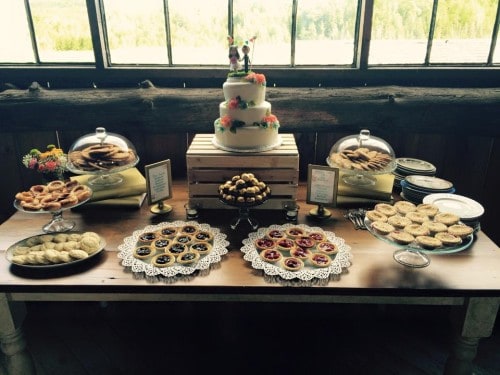 This is romance. Let South Pond Farms help you design your perfect country wedding. They have terrific options to choose from and the property provides the most stunning backdrop for your ceremony, party and photos. GORGEOUSNESS.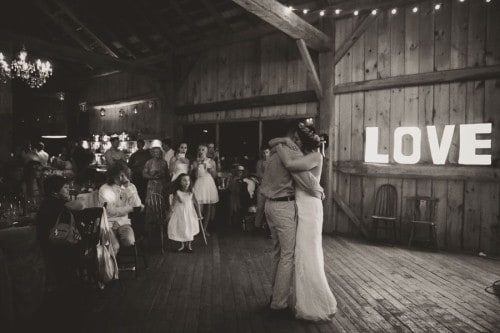 So, have we sold you yet? Heaven.