A conversation with six female athletes – professional and amateur – competing in (formerly) male-dominated sports.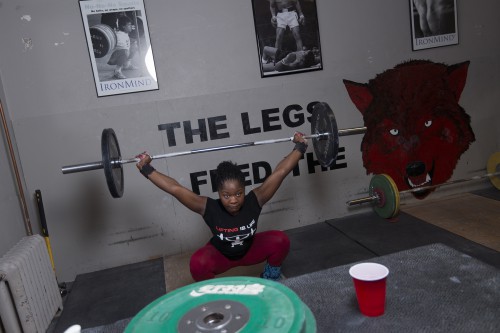 Maya Laylor – Weightlifting
Male friends often ask Maya Laylor how much she can bench. "I don't bench," she replies. "I squat." When 19-year-old Maya started weightlifting three years ago, she had never seen a female in the sport before. Her father, Clance Laylor, is one of only four Level 5 Master Weightlifting Coaches in Canada. With his training and support, Maya represented Canada at the Junior World Championship in Russia last summer. And, at the Canadian Junior Championships in Winnipeg, Maya came home with gold. "It's a very mentally draining sport," she said. "You have to learn how to stay calm and still be aggressive at the same time."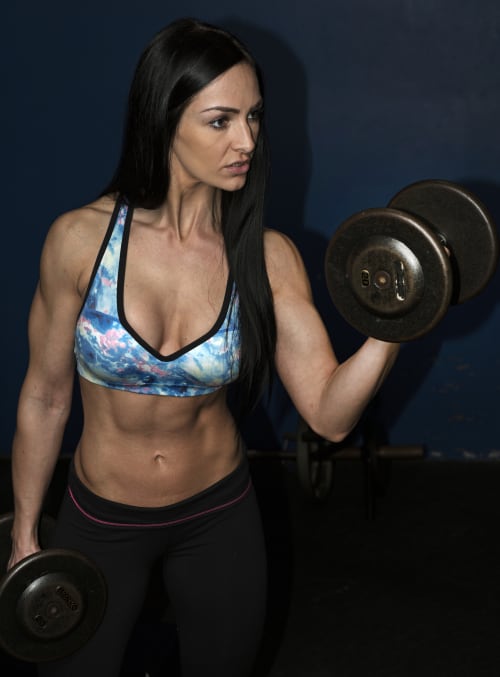 Tasha Star – Body Builder
"I've never been a fan of cardio," said Tasha Star.  "I have always naturally gravitated towards weights". Her personal best record? 245 lbs for 10 reps of sumo dead lift. Four years ago, she was introduced to bodybuilding & quickly started prepping for her first show. She competes in the rapidly growing and newest category, bikini, which was only recognized by IFBB (The International Federation of Bodybuilding & Fitness) at the end of 2010.  "I'm not a huge girl," said Tasha. "But once shirts come off, shorts get put on and you see the muscle, then you get it." Tasha will be competing at the Arnold Amateurs in Ohio next month.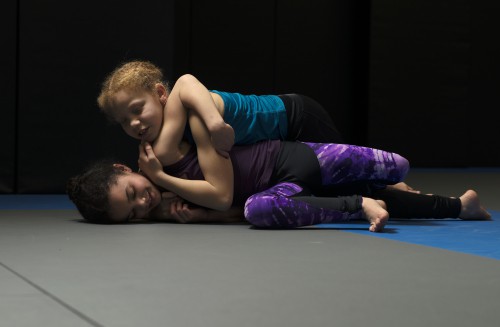 Eastmond Sisters – Wrestling
"I was kind of scared and didn't want to go the first time," remembers eight-year-old Alyvia Eastmond (in purple) about her first wrestling lesson. One year later, she is no longer afraid. Nine-year-old Alyna Eastmond (in blue) says she likes heavy hands on the neck best and wants to keep getting better at wrestling until she is as good as their coach, former Olympic wrestler Ainsley Robinson. The Eastmond sisters both placed at the 2015 KBay – Barrie Open this year.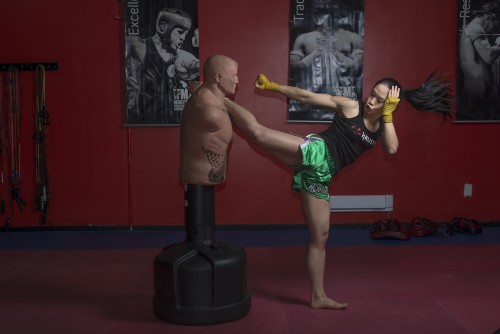 Janice Lyn – Muay Thai
When Janice Lyn was completing a master's in biology at McMaster, she needed something recreational to do for fun. She tried a beginner Muay Thai class and was hooked.  Six years later, Janice has 24 Muay Thai fights under her belt with 17 wins, including representing Canada at the International Federation of Muaythai Amateurs (IFMA) in Malaysia last year. "Its like the Olympics of Muay Thai," said Janice, who brought home bronze. Janice teaches co-ed Muay Thai classes at Krudar Muay Thai, located in Kensington Market and at Don Mills.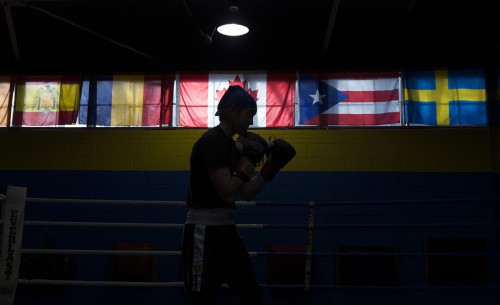 Ali Greey – Boxing
Most days of the week you can find Ali Greey at the gym. Ali is the reigning Canadian Amateur Light Heavyweight champion. Now, the 27-year-old has set her sights firmly on the 2016 and 2020 summer Olympic games. Despite a longstanding history of female boxers, women's boxing in the Olympics only appeared in 2012 at the London games. "It's almost like an oxymoron – women's boxing," said Ali. "A typical woman is someone not violent and not aggressive."  She remembers watching Canadian Mary Spencer compete – that's when she got serious about the sport. "You're not going to have a sparring partner go all out on you unless he believes that you can do it."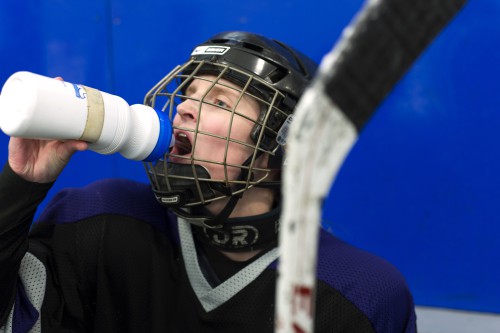 Anna Sadler – Hockey
Anna was only 4 years old as she watched her two older brothers skate around the rink, slapping the puck back and forth. She turned to her dad and said "I wanna play hockey". She started playing on hockey teams with the boys. One time, a boy skated up to her and sneered; "Girls can't play hockey." She looked him straight in the eyes and skated away. "It pushed me harder," said Anna, "to be better than the boys." Anna played competitive hockey through high school and went to Ridley College, a hockey boarding school in St. Catherine's. "I just can't imagine not playing," she said. "It's who I am."