Throw Nesfruta into your arsenal of goods to battle back-to-school blues.
Book bag, check! Textbook, check! Nesfruta, double check!
Nesfruta is a must for back-to-school. Whether you're dashing across campus or cramming for a midterm, Nesfruta is the quickest and tastiest way to quench your thirst!
We received a package of Nesfruta a couple weeks ago at the office and we've been obsessed with it ever since—so yummy and refreshing. It's also helped us stay hydrated throughout the day since it's easy and super fun to use.
Got a water bottle tucked away in your bag? With just one squeeze, Nesfruta is the only brand of liquid drops that enhances your H2O with fruit juice—how awesome is that?
Equally awesome is the fact that Nesfruta contains zero calories, so you can get the delicious flavour of fruit juice without subjecting your bod to added sugars or carbs. SCORE!
And, there are even more reasons to LOVE Nesfruta! Forget water, you can use Nesfruta to jazz up your smoothie, cocktail, sangria, or punch…perhaps even a jello shooter or two? Drink it all up by yourself or share with roommates—so MANY options! We even suggest using Nesfruta to remedy a night of hard, um, "studying."
There are 26 servings per bottle, four delicious flavours to chose from (Orange Peach Mango, Raspberry, Blueberry Pomegranate, and Strawberry Banana), and a price tag of $3.79—going back to school has never tasted better!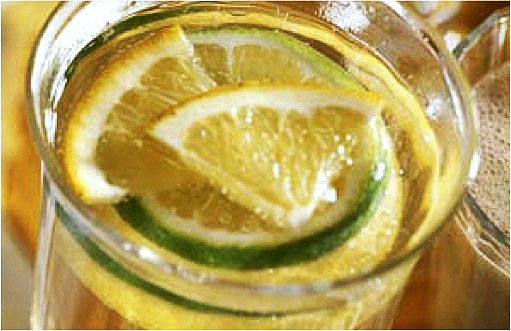 Be the talk of your dorm with this tasty party recipe for Citrus Nesfruta Sangria!
Servings: 8
* 1 bottle Riesling or other sweet white wine
* 1 cup club soda
* Orange Peach Mango Nesfruta (to taste)
* Orange, lemon, and lime slices
Combine wine, club soda, and Orange Peach Mango Nesfruta in a pitcher, mix well. Add sliced fruit for garnish. Bottoms up!
Check out this super fun stop motion video we made with our favourite Nesfruta flavours! What are yours?