We spent Canada Day at sea! Co-hosting with Sapporo, the good family at the Toronto-based design brand, Vitaly, threw a proper rager for their first-ever boat party. To Electric Island on the Toronto Island, we went.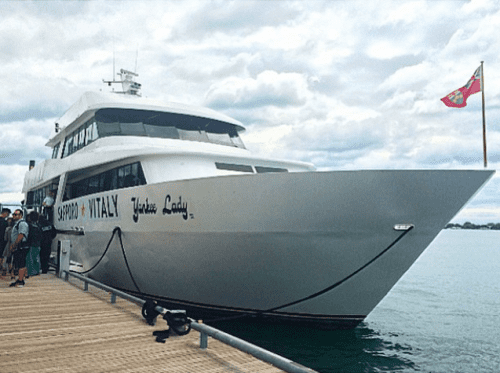 The A+ team of invitees all met at the Harbourfront docks at noon and by 12:30, we set sail. Completely stocked with Sapporo and all the hangover food one could desire, we were taken care of in a way that let everyone enjoy without any crazy responsibility to come prepared for the day ahead (though I did BYO-Sunscreen). Like any good party, there was dancing and mingling amongst Vitay's oldest and newest friends. To cap off the boat experience, we jived to DJ sets by Cosella and Chuck Woodward as a backdrop for the entire cruise of the country.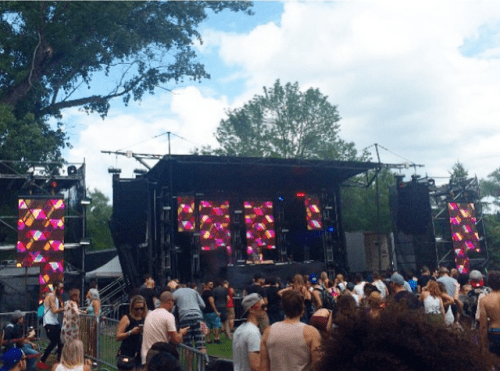 And have you seen my new ice?! After a portside chat with founder and designer Shane Foran, we learned that a Sapporo x Vitaly initiative of some sort was always just a matter of time before they could land on the right thing. The right thing: boat cruise, beer, DJ sets and limited edition jewelry. For the jewelry itself, this meant the adorably austere Sapporo beer tap, turned pendant.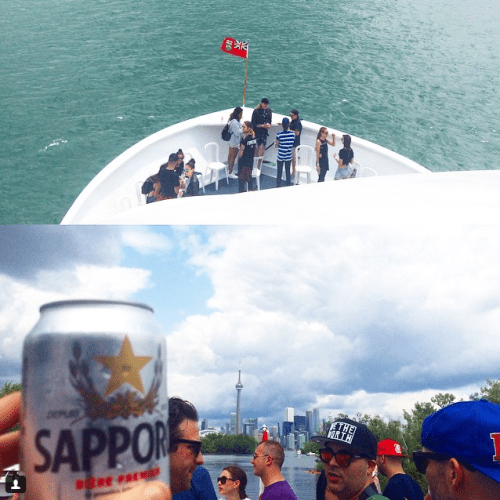 As for the festival itself – woah. Toronto Island is the perfect backdrop for a festival of this size. There is ample room for everyone, including dancers of all levels and a VIP area that addresses all of your needs, from the fancy to basic. We explored the food truck selections with vigor, followed by a food nap of equal intensity with a view to the water. We also kicked off our dancing shoes for the likes of Lee Foss, Dennis Ferrer and headliner Sasha.
A Happy Canada Day, indeed.
Catch the next Electric Island with Art Department, Green Velvet and more on August 3rd!