Once again we are incredibly excited, and so impressed, with the innovative, conscientious and TOTALLY FREE programming that Myseum of Toronto has created.
Throughout the entire month of November, the multidisciplinary exhibition Discounted Histories (consisting of twelve events throughout the GTA) will explore the movement of goods, services, and ideas that form Toronto's retail landscape, from specialized artisans and mass production to mail-order catalogues and online shopping.
Whether you're a fashion lover, a history buff, or, like us, are fascinated by the movement on store shelves and display windows over time, this lineup of events will reveal dimensions of the city, undoubtedly sparking a range of discussions, new ideas and forever altering the way you look at neighbourhoods throughout the GTA.
Here are some of the exhibits and talks that we can't wait to attend. (Psst: THEY ARE ALL FREE, but you NEED to RSVP to secure a spot!)
ALL MONTH LONG AT TORONTO MEDIA ARTS CENTRE:
November 1–30: Dressing Toronto
Dressing Toronto is an exhibit put on by the Fashion History Museum that surveys Toronto's fashion retail history, from the age of Muddy York to today's online sales of offshore brands. More info + RSVP.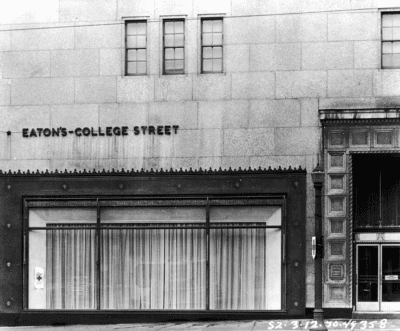 November 1–30: Discounted Histories
This feature exhibit showcases objects and artifacts from Toronto's past and present retail. Think wampum beads, a sewing machine, a beaver pelt, or a mail-order catalogue. Installed as a non-linear survey, the historical and contemporary threads intertwine to reimagine narratives. In this way, the traces of Toronto's relationship with retail continue the dialogue that challenges the inequality in retail relationships, an inequality that still exists today. RSVP now.
ONE NIGHT ONLY AT TORONTO MEDIA ARTS CENTRE:
November 8: Beyond the Rack: Discussing Toronto's Garment Industry
From the history of the Fashion District to the significant role of Chinese women, there are countless moments, people and pieces that have touched Toronto's garment industry. Join author/Chinatown historian Arlene Chan, Textile Museum curator Susan Fohr, and Canadian fashion educator James Fowler for a discussion that goes beyond the rack. RSVP now.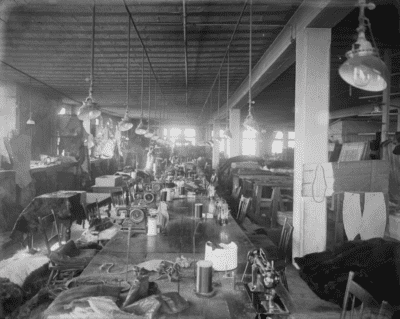 November 15: Comrags + Warren Steven Scott + Jeremy Laing
Join artist and designer Jeremy Laing, designer Warren Steven Scott, and Comrags designers and founders Judy Cornish and Joyce Gunhouse as they discuss mentorship, their working relationships to one another, and how the fashion industry as a whole is fuelled by visions of the past, present and future. RSVP now.
Around the GTA! Take the FREE shuttle bus to a Discounted Histories exhibit in Mississauga, Markham and Oshawa.
In Mississauga:
Check out artist Shellie Zhang's Aesthetic of Surfaces exhibit at the Bradley Museum and artist Bonnie Devine's exhibit Circles and Lines: Michi Saagiig at the Art Gallery of Mississauga. More info here. Saturday, November 3, 12:45 p.m. – 5:00 p.m.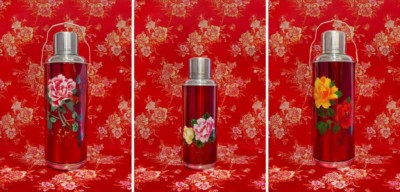 In Markham:
Attend the opening reception of Markham Museum's Serving Style: Women in Business on Main St. More info here. Saturday, November 10, 12:45 p.m. – 6:00 p.m.
In Oshawa:
The Canadian Automotive Museum will be showcasing their new exhibit, Junk in Your Trunk, and Oshawa Museum will be facilitating their talk, "General Stores of Canada: Merchants and Memories." More info here. Saturday, November 17, 12:45 p.m. – 6:15 p.m.
Simply put: attending any one of these events will enhance your November. See the full lineup of Myseum of Toronto's Discounted Histories programming here.