Oooooooh, now THIS is crush-worthy! Whether you're spending Valentine's Day with your best friends or gearing up for a sexy night on the town, we've created an irresistible Valentine's Day package that you will love. Prizes are valued at $800 and one very lucky lady will win it all!
A night at the opera, an afternoon at our favourite downtown spa, fashion you'll fall for and, of course, delectable treats to indulge in: our Valentine's Contest has it all! Be mine?
There are two ways to enter:
Tweet, "Dear @Shedoesthecity, I want all your Valentine's Day essentials! #BeMine"
Email contests@shedoesthecity.com with subject line "Be Mine."
Flirt, laugh and love!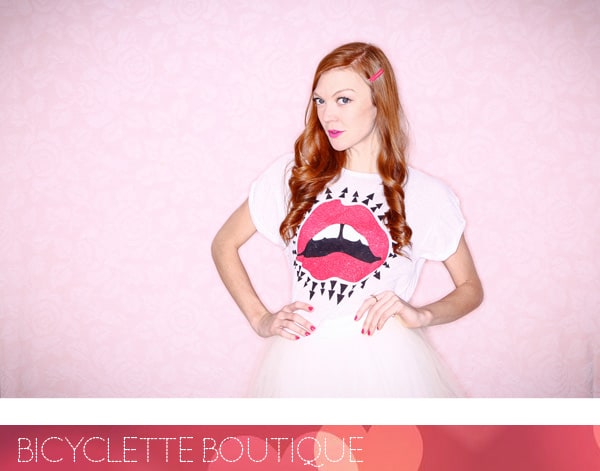 Fall in love with Bicyclette Boutique
Bicyclette is our go-to for party dresses and cozy daywear alike. A carefully curated haven of pastels, whimsy and glitter, we are irresistibly drawn to the variety of precious accessories and trinkets in store.
The Bicyclette gal embodies a delicate, feminine aesthetic with an effortless sprinkling of street wear. She's a downtown dolly with an uptown 'tude who loves fairy tales and nostalgia; and we love her!
Our Valentine's Day winner will receive a $50 gift card, a Fieldguided dip-dyed 'Thunder' tote, Nyx Matte Liptstick in 'Shocking Pink', Ban.do 'Smooch' Brooch and Butter London Nail Lacquer in 'Primrose Hill Picnic'.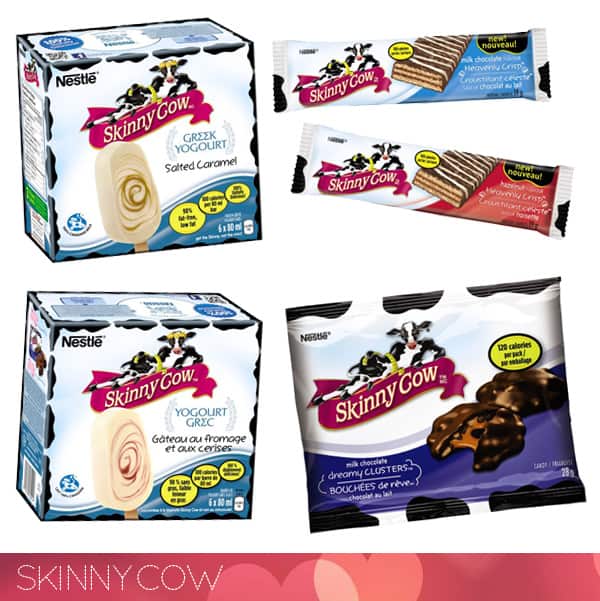 Melt-in-your mouth treats from Skinny Cow
Heavenly Crisp Bars! Scrumptious Milk Chocolate Dreamy Clusters! Greek Yogurt Bars, OH, MY!  Make Valentine's Day even sweeter with chocolatey confectionary and frozen treats we love from Skinny Cow!
For a purrrfect night of indulgence and romance: combine velvety, chocolate taste and 100%  sinfully delicious decadence (150 calories or LESS!!). Thanks, SkinnyCow!
Our grand prize winner will receive a basket of yummy goodies from Skinny Cow and a couple cool, sexy surprises. Indulge and enjoy.
www.facebook.com/SkinnyCowCanada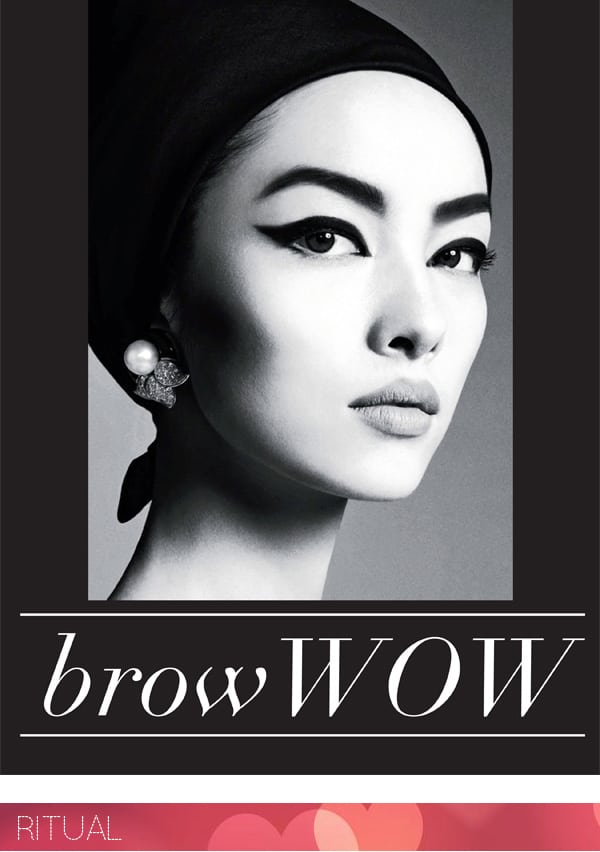 Get V-Day ready with Ritual!
Whether running in for a quick Brazillian wax or spending the afternoon getting pampered head-to-toe, we always leave Ritual looking great and feeling wonderful.
This Valentine's Day, we want to treat YOU to our favourite indulgence in the city! Relax and let Ritual's amazing beauty experts get you primped and ready for what's sure to be an unforgettable date.
Our lucky winner will receive a Brazillian wax, a browWOW ritual (results are INCREDIBLE, like, for real), and a make up application. Dahling, you're going to look gorgeousssss!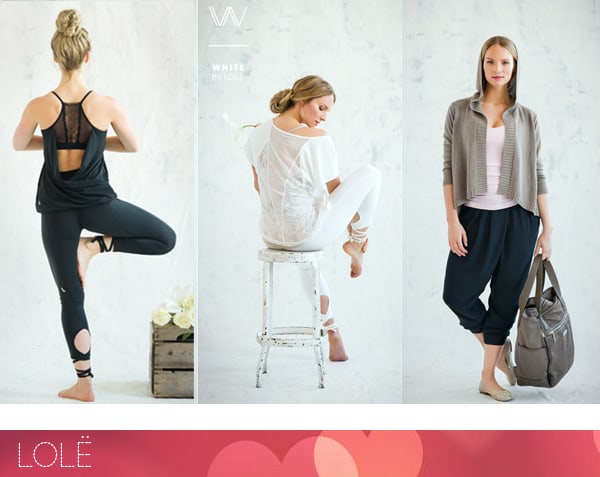 From yoga to a hot date, look great with Lolë
What if we told you that you can wear silk and Cashmere…to the gym? Or, that you can look cool and elegant in athletic wear? It's true, and that's precisely why we're totally crushing on Lolë.
Fit and fashion forward, the Monteal-based lifestyle brand stands for Live Out Loud Every Day and is currently available in over 1500 retail outlets. Aaaand, they've just launched WHITE by Lolëtm which we're majorly coveting. This is yoga wear remixed and reimagined at the hands of Design Director, Andy Thê-Anh, whose attention to detail and high fashion aesthetic permeates every piece of the gorgeous collection.
Lolë will award our Valentine's Day winner with a $150 gift card to use at any Lolë Atelier so she can feel incredible while getting her sweat on.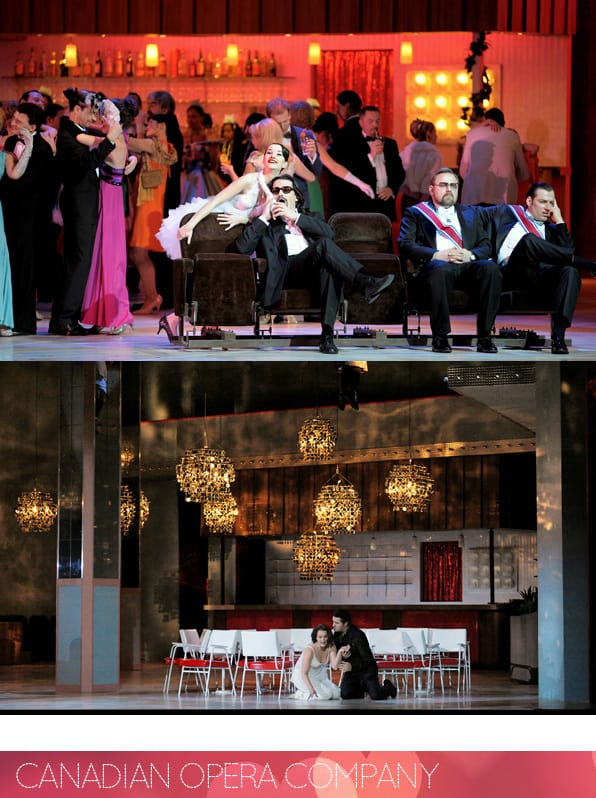 An enchanting evening with the Canadian Opera Company
When was the last time you dressed up for a sensual night at the opera? The COC is gifting our lucky winner with an unforgettable Valentine's package: Two Orchestra tickets to the Feb. 14 performance of A Masked Ball + two glasses of sparkling wine and a surprise treat. This is romance. (But if you'd rather not leave fate up to Cupid, you can reserve your COC Valentine's package now.)
Directors Jossi Wieler and Sergio Morabito have taken Verdi's classic, bittersweet opera of forbidden passion and political turmoil and set it in 1960s America. (Think Kennedy-era / Mad Men set to opera. Ah-mazing.) We're tingling with excitement for A Masked Ball; nothing beats a live performance of utterly beautiful music.
Did you know that patrons under the age of 30 can buy opera tickets for only $22 as part of Opera Under 30; OUT+ allows you to upgrade to the best available seats for $35. Take advantage! 
See you at the #MaskedBall, sexy.
Contest closes February 13th at 12:00pm EST. Winner will be notified same day at 4pm EST.
We wish you a sexy, fun and wonderful Valentine's Day!
Good luck! xo Shedoesthecity
Open to Canadian citizens. Must be 19 years of age to enter.