Yoga, fashion, nail art and wine! We brought together some of our fave things to create the ULTIMATE holiday wish list. Some are brands we've loved for ages, while others are smaller, local businesses that we've fallen for over recent years. Together they make up one of the most exciting prize packs we've ever given away!
And one reader will win EVERYTHING. That's over $1,300 in prizes. How is this real life?
There are THREE WAYS to enter:
Tweet, "Dear @Shedoesthecity, I'm LIVING for your #HolidaySparkle contest, please give me alllll the gifts!"
Email us at contests@shedoesthecity.com with subject line "Holiday Sparkle" and tell us about one of your most meaningful holiday memories.
Find the contest post on Facebook, and LIKE + COMMENT below.
Contest closes on the eve of December 24th with winner being announced on December 25th! Readers may submit one entry a day per channel. GOOD LUCK!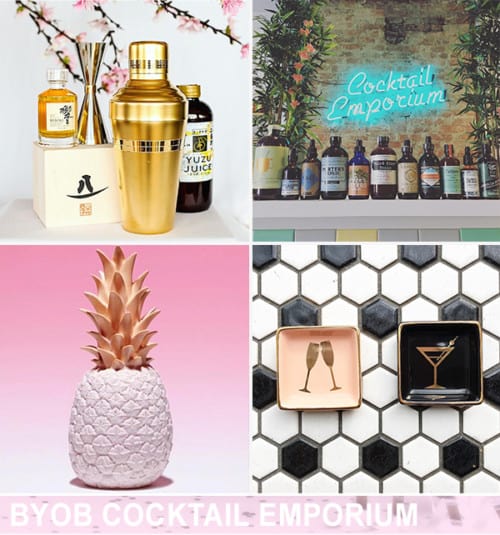 We like to visit BYOB Cocktail Emporium at least once a month. Gorgeous barware, vintage furniture, bitters galore, tiki everything – each trip feels like an adventure! It's our go-to for gifts and entertaining, and our first stop whenever we need to find inspiration or trinkets for styled shoots; it really is one of the most beautiful shops in Toronto.
And then there were two! 1/2 Ounce Cocktail Emporium opened its doors in July, and is the quirkier, more playful sister of BYOB nestled in the heart of Kensington Market. Make a plan to stop by, you'll love.
Make room on that bar cart, because our winner will score a gorgeous bar set from BYOB valued at $125.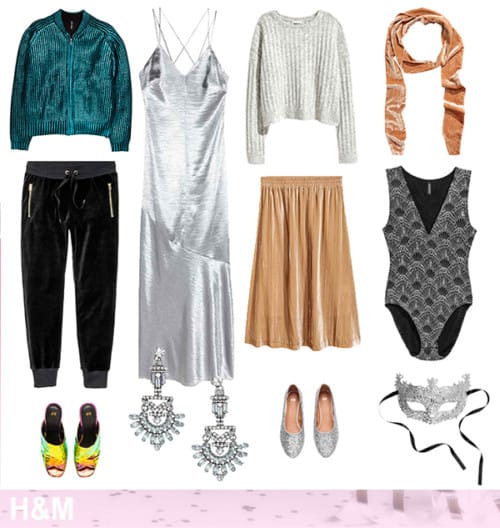 Sparkly shoes, metallic dresses, long flowy skirts paired with casual knit sweaters and velvet everything: WE WANT IT ALL! This holiday season is all about pairing unlikely pieces for cool and effortless outfits that'll take you from day to night with no fuss. Nobody does this better than H&M.
From their adorably kooky holiday ad directed by Wes Anderson to putting together the most perfect Come Together collection for women and men (boyfriend can come too), they're killing the holiday fashion game!
Ready to get your shop on? Enter our Holiday Sparkle contest for your chance to receive a $150 H&M gift card. Then, browse all the sparkly things and watch H&M's adorbs holiday advert starring Adrien Brody here.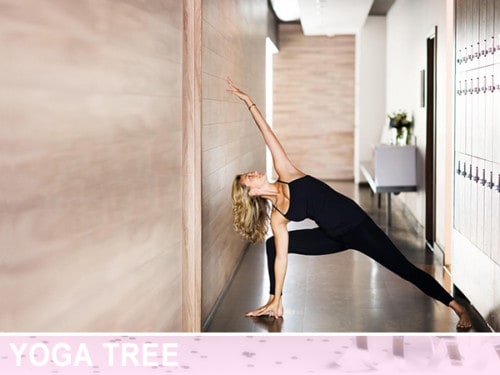 If you haven't been to a Yoga Tree, what are you waiting for? With five studios spanning from Spadina & Richmond to Vaughan, you have no excuses, girl. While we haven't yet had a chance to visit all the locations, we're obsessed with the Bay & Dundas studio. It's HUGE and tranquil with three practice rooms and a tea lounge serving complimentary tea and fruit-infused water. There's also an infrared sauna; did we mention that it's practically a spa?
While the perks are totally amaze, what really stands out is the range in classes: Hot Yoga, Core Yoga, Power Vinyasa Flow, Beginners Yoga, Candlelit Restorative, Meditation, the list goes on.
Full disclosure: we've had the privilege of practicing in a lot of studios around the city, but this one truly stands out for both the terrific customer service as well as the direct assistance and quality of classes. You'll love coming here, trust us.
Our winner will receive a 10-class-card from Yoga Tree and a Yoga Love tank. Namaste.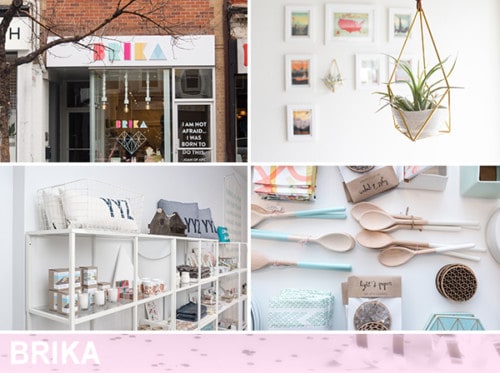 Whether you're looking for whimsical art prints, artisanal modern jewellery, the coolest printed tees or one-of-a-kind housewares, BRIKA should be your primary destination this holiday season. Aside from the vast inventory of well-crafted and produced goods, BRIKA is all about connecting artisans with creative and conscientious consumers. Over the last four years, BRIKA has grown to include 400+ innovative designers and makers based all over North America!
If you haven't had a chance to shop at BRIKA, you're in for a treat. You can check out the goods online, in one of their two gorgeous brick and mortar stores in Toronto, or at one of three holiday pop-ups (The Path, Yorkdale Mall and Yorkville Village). They have a very cool blog too! Now GO.
Winner will score a BRIKA gift basket valued at $200.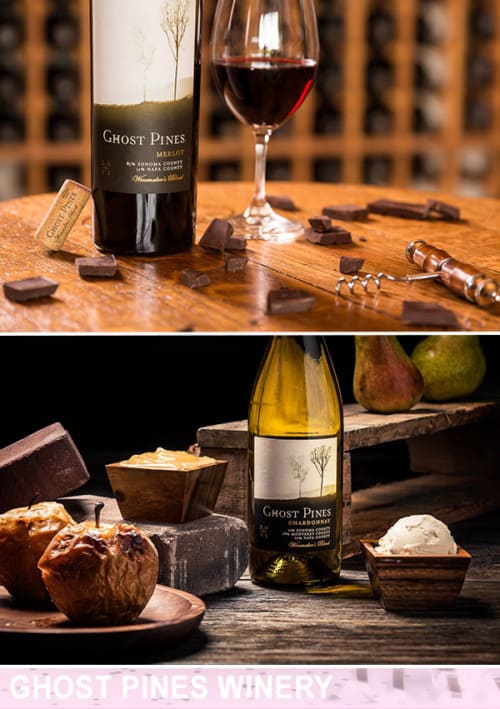 We're toasting to the holidays with Ghost Pines, and covering all of our bases! For the white drinkers, we have a beautiful Ghost Pines 2014 Chardonnay from Northern California. With notes of baked yellow apple, vanilla, golden pear and cinnamon, it's as crisp as it is sweet. YUM!
Red lovers, we haven't forgotten about you! Ghost Pines 2013 Merlot is a bold and full-bodied wine featuring dark berries, liquorice and espresso, with hints of cigar paper, cocoa, caramel and nutmeg on the nose. Best part? It's as easy on the palate as it is on the wallet!
In Ontario, you can find both bottles in the California section at the LCBO. Ghost Pines Merlot retails for $18.95 while Ghost Pines Chardonnay retails for $19.95.
Our grand slam winner will receive two bottles of Ghost Pines Wine along with a few snazzy wine accoutrements. Save a toast for us?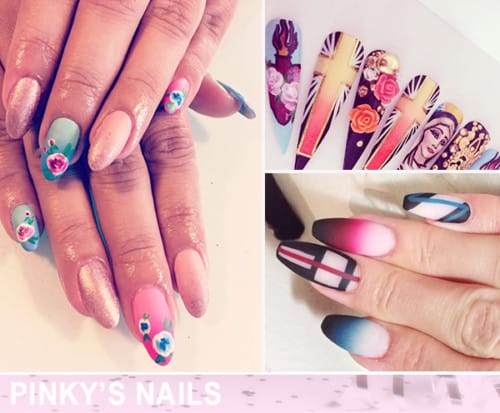 The wait is finally over! Pinky's Nails has reopened in their new private studio at Bloor and Christie, and everything is okay with the world again. If you haven't been, it's a must. Whether you're looking for press-ons or nail art, the things Justin can do with a paintbrush are next level. From the most precise geometric claws to the dreamiest hand-painted roses, his work is unparalleled.
Pinky's nails have graced the fingertips of everyone from Allie X to Alaska Thunderf*ck (c'mon, RuPaul's Drag Race), and YOU could be next! Our very lucky winner will score a manicure (with gel or acrylic extensions) and nail art of their choice. Rhinestones! Glitter! A detailed portrait of your cat! With the amount of talent in this nail studio, the possibilities are endless and oh-so-pretty.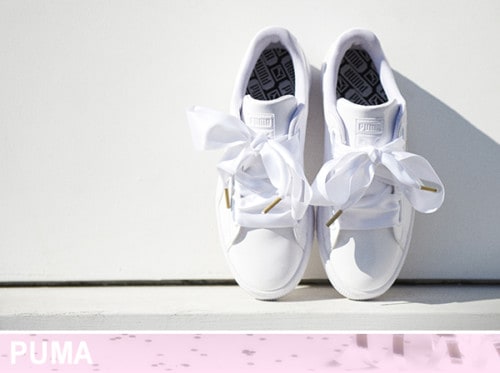 Did you know that PUMA has been around since 1948? That's why you don't need to be a sneakerhead to appreciate how much impact the iconic brand has had through the years. In addition to rad collabs (we're seriously coveting all the velvet things from Rihanna's Fenty x PUMA collection), we love when the brand reimagines classics from years past.
Back in the 60s, the PUMA Basket stole hearts across the courts, before being adopted by the hip hop scene. And, it's back! The PUMA Basket Heart features a synthetic leather patent upper and oversized laces for a fun and feminine look, almost like a big bow. So dainty and elegant!
Winner will receive a pair of PUMA Basket Heart.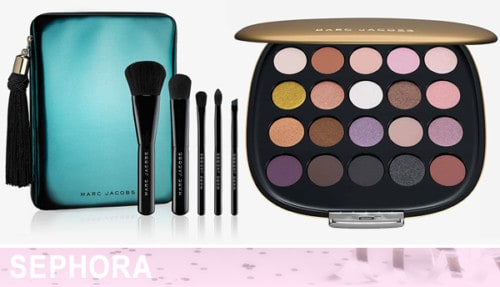 We've never met anything made by Marc Jacobs that we didn't like, and his beauty line is no exception! Found in Sephora, Marc Jacobs Beauty encompasses everything that we love about the designer from his attention to detail and branding, to the unexpected – yet super flattering – colour combos he's chosen for his palettes.
The holiday collection has been on our wish list ever since we saw the cute packaging complete with tassels and sparkly vegan cases. Our lucky winner will receive TWO of the limited edition sets – About Last Night Style Eye Con No 20 Eyeshadow Palette ($124 value) AND the Your Place Or Mine? Five-Piece Travel Brush Collection ($169 value) – from Marc Jacobs Beauty, OMG!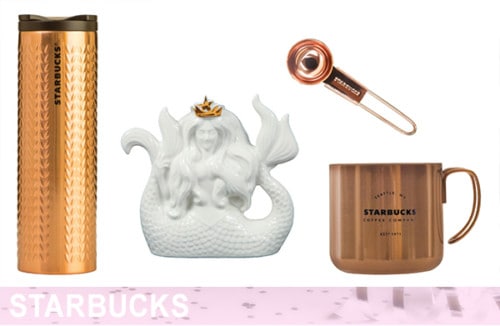 There's something inherently magical about Starbucks around the holidays. Carols blaring just a little too loudly, sparkly teeny tiny coffee cup ornaments (love them!), the kindness of strangers (somebody bought me a coffee the other day just because), the tantalizing smell of Gingerbread Lattes…it really is the perfect way to start the day!
You know what else we love about Starbucks? There literally isn't a single person on this earth who wouldn't love to receive a Starbucks gift card. From slick tumblers and pretty coffee cups to snacks, eats and drinks, there's so much to choose from! Learn more about all the yummy holiday-inspired bevies – including our personal faves Eggnog Latte and Caramel Brûlé Latte – right here.
Caffeine FTW! Our winner will receive a $100 Starbucks gift card.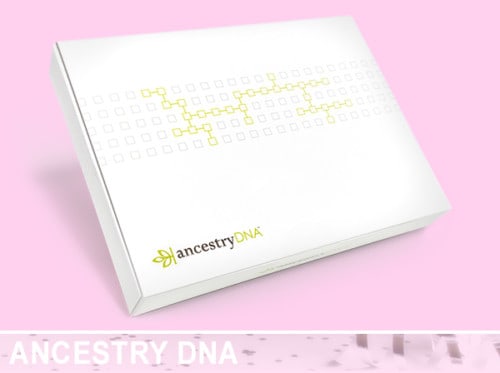 You guys, this may actually be one of the most unique things we've ever included in our holiday contest. Have you ever wanted to learn more about your identity or wondered if you had any long-lost living relatives? Through a simple saliva test, AncestryDNA predicts your ethnicity make-up from 26 worldwide populations, going back up to a thousand years. If you combine this with Ancestry's online database spanning 19 billion historical records and 80 million family trees, it's literally the perfect gift for somebody who has errrthing.
Mark it down: AncestryDNA kits will be available for a discounted rate, $109, from Dec 2nd-24th. If you'd like to purchase for a loved one, visit www.ancestrydna.ca – and to have the kit arrive in time for Christmas, order by 12th December.
We can't help feeling a little jealous, because our giveaway winner will receive their very own AncestryDNA kit. (If it's YOU, will you share the findings with us? SO COOL.)
Don't forget, there are TWO WAYS to enter:
Tweet, "Dear @Shedoesthecity, I'm LIVING for your #HolidaySparkle contest, please give me alllll the gifts!"
Email us at contests@shedoesthecity.com with subject line "Holiday Sparkle" and tell us about one of your most meaningful holiday memories.
Find the contest post on Facebook, and LIKE + COMMENT below.
Good luck and happy holidays!
XO
Shedoesthecity