Between the longest January of our lifetime and the current frigid temperatures, we're craving the pop of colour and blast of warmth that Valentine's Day brings more than ever.
Bright pink lipstick and lingerie are not going to fix our seasonal slump, but it is nice to feel sexy once in awhile, especially in this godforsaken never-ending pandemic era. So, we're treating ourselves to something pretty, and sharing some ideas for your consideration too.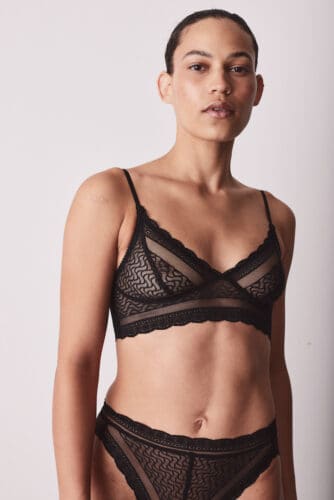 The Venice Collection from Fortnight Lingerie
Have you been wearing undies from Costco for months on end? Maybe it's time to add something exquisite to the top drawer. Made with a graphic, stretch lace that strikes the perfect balance between softness and support, the Venice Collection, from Toronto's Fortnight Lingerie, is beautiful and practical. Wow yourself, or a lover, with this gorgeous set.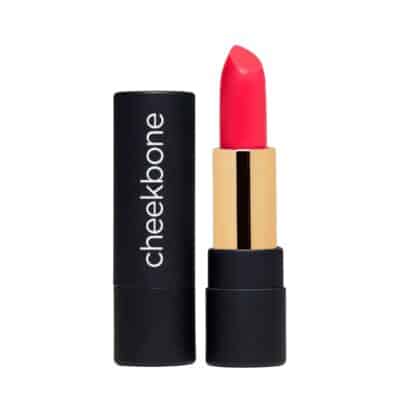 Cheekbone Beauty
We love the sustain collection from Indigenous-owned Cheekbone Beauty, which arrived to Sephora this past fall. Made with shea butter, the ultra-pigmented and buildable satin vegan lipstick covers your lips with rich, creamy, velvet colour that is longer lasting. Mwah.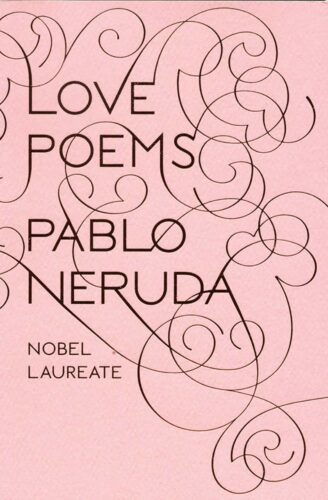 Love Poems from A Different Booklist
When was the last time you lit a candle and read some poetry? Read it aloud. Even if you're the only one in the room. Feel each word roll off your tongue. Savour them and swallow them, slowly. Find Pablo Neruda's Love Poems at A Different Booklist, and explore all the poetry they have on offer. Reading poetry can be erotic, it can also be healing. It can be both. Do it in your comfy sweats and fuzzy socks, or do it in the nude.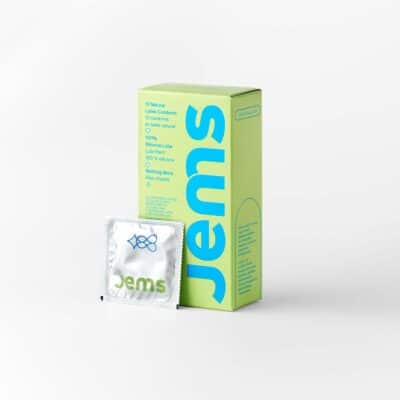 Jems Condoms For Your Bedside Drawer
Founded by Whitney Geller and Yasemin Emory, Jems Condoms are vegan, gluten-free, cruelty-free, ultra-thin condoms made for everyone. Jems believes that safe sex offers a path to pleasure, and we agree. From Feb 4 – 27th, they've partnered with BRIKA for the 'Love Shack', an experiential retail takeover celebrating self-love and a modern Valentine's Day. Head to The Distillery to discover Canadian-founded brands being spotlighted in this playful pop-up.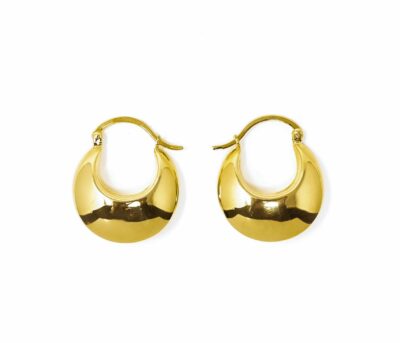 Omi Woods Jewellery
In 2020, Drew Barrymore selected Torontonian Ashley Alexis McFarlane, owner of Omi Woods, as a finalist for the Global Etsy Design Award, and the Toronto designer was also featured in Oprah's 2021 Favourite Things List. We love all of her pieces, but were especially drawn to these sculptural earrings in a half-moon motif. Wear alone to elevate an outfit or stack with other pieces for a unique curated look. Hollow and lightweight, this classic design will help you glow.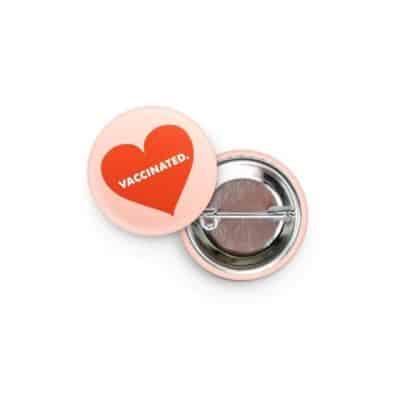 Vaccinated Heart Buttons
We love these cute buttons from Crying Out Loud that carry a powerful message. Show your community care and compassion by wearing your heart on your sleeve! Or your jacket or knapsack. See all the wonderful Valentine's gifts from Crying Out Loud here.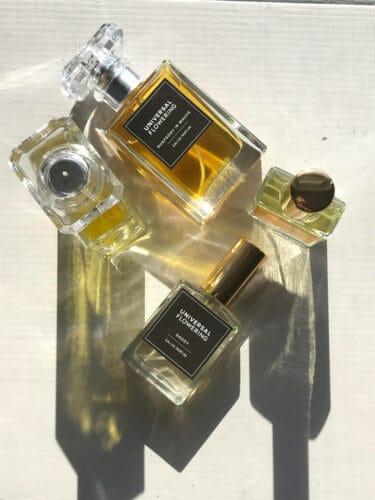 Universal Flowering Perfume
Small batch genderless perfume, blended in Toronto. From Daddy Eau to Pleasure Portrait, the assortment of blends make us smile. Pick up a bottle at Chosen Vintage on Dundas West, or browse the Universal Flowering site. We think the discovery set would make a lovely gift.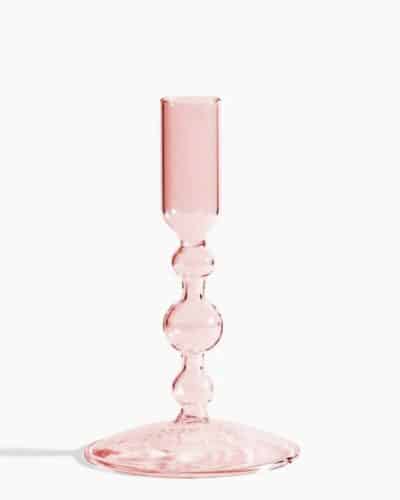 Pink Things from Easy Tiger Goods
Put something pretty on the table, like this pink Poketo Short Glass Candle Holder, and instantly transform an ambience. Easy Tiger Goods is a treasure trove of mood-boosting cool home decor and stylish accessories. Dig around to find something that captures your heart, or do what we did and search "pink".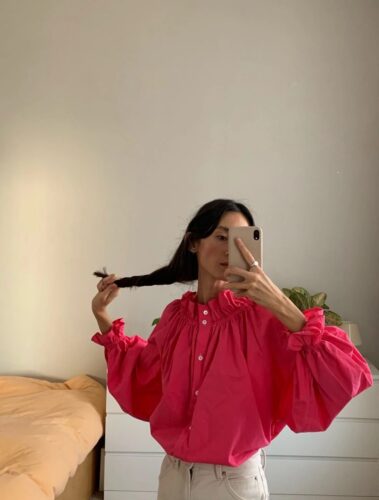 The Most Romantic Puffy Blouse The Local Woman
As soon as we laid eyes on this Claire Blouse in Damask Rose from Toronto's The Local Woman, we wanted it. Travel is not in the cards this winter, but there's something about this blouse that promises escape. We imagine that buttoning it up, we will instantly be transported to the cobblestone laneways of Paris, or the art museums in Barcelona. Breezy, easy, and made from beautiful, relaxed, pre-washed cotton, wear Claire tucked, or untucked. Twirl in it, sip espresso in it—this is a blouse for dreaming.
Brighten up February and also support a local woman-owned business! It's a win-win… cinnamon hearts all-around. Happy Valentine's Day. xxx