You better grab on to something because our Spring Essentials prize pack is GOING TO BLOW YOU AWAY!
It's time to shed some layers and empty out your closet space, because if you win, you're going to need it, baby! And what better way to celebrate the arrival of warmth and sun than to spoil yourself with the freshest spring offerings!
The winner will receive two pairs of pants from I Love Tyler Madison, gift cards from Labour of Love, Nuvango, Lee Valley and Square One valued at $100 each, a 5 class pass to MISFITSTUDIO, two workshops from The Make Den, a bounty of dining accoutrements from Minute Rice, a double-strap leather choker from UNCUFFED and the coolest nail kit from Wow Wow Nails, valued at $1,350. WE KNOW, RIGHT?!
Enter NOW for a chance to be our #SpringEssentials winner!
There are 2 ways to enter!
Email contests@shedoesthecity.com with subject line "I'm OBSESSED with your Spring Essentials!"
Tweet, "Hey @Shedoesthecity, I'm OBSESSED with your #SpringEssentials prize pack, please pick me!"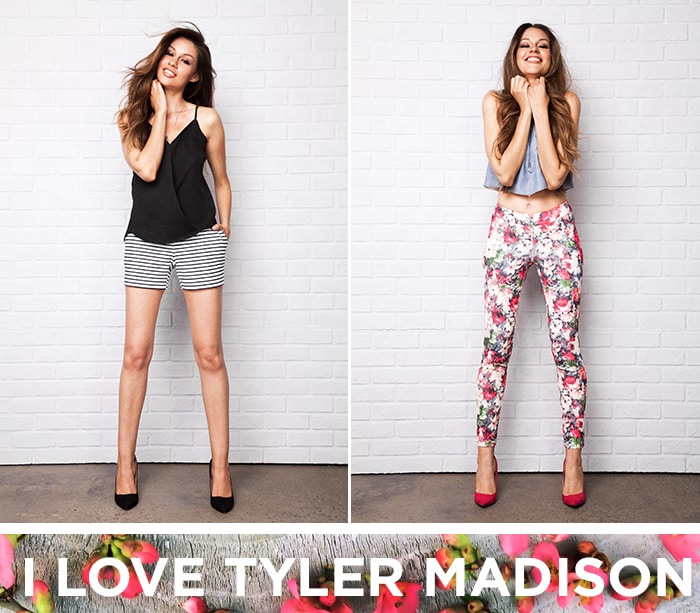 There are tons of reasons why the ladies (ourselves included) are falling madly in love with I Love Tylor Madison pants and now, shorts! Designed to empower women, the fabric feels cozy and snug without being restrictive, and the waistband is a DREAM! And can we talk about that floral print? WANT.
Designed by sister team Jacqueline Harris and Charna Zucker and named after their rescue dogs, ILTM is vegan, cruelty-free, and a percentage of proceeds goes to benefit the ASPCA and SPCA, which may just be our favourite part. You can shop the collection at independent boutiques across Canada, including Carbon, Dash, Trixie, The Blue Manor, ShopAndrew (Toronto), and soon ONLINE!
Our grand slam winner will score a pair of the pants and shorts pictured above.
ilovetylermadison.com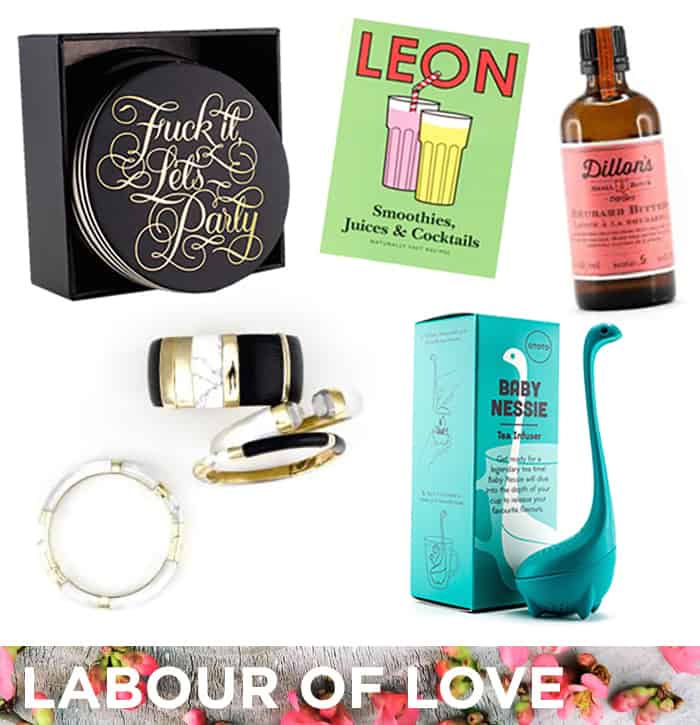 There's always something fresh and new at Labour of Love! That's why we like to go early and go often. A veritable one-stop shop for every personality, age group and budget, Labour of Love features handmade jewellery, paper goods, eclectic gifts and all-around-amazing kitsch and trinkets that we can't get enough of.
From kitchen gadgets (including new addition Le Creuset) to cook books and other smart and unique gift ideas, Labour of Love makes gifting E-A-S-Y, and treating yourself even easier, because we want EVERYTHING in the store!
Our lucky winner will receive a $100 Labour of Love gift card. Lucky duck.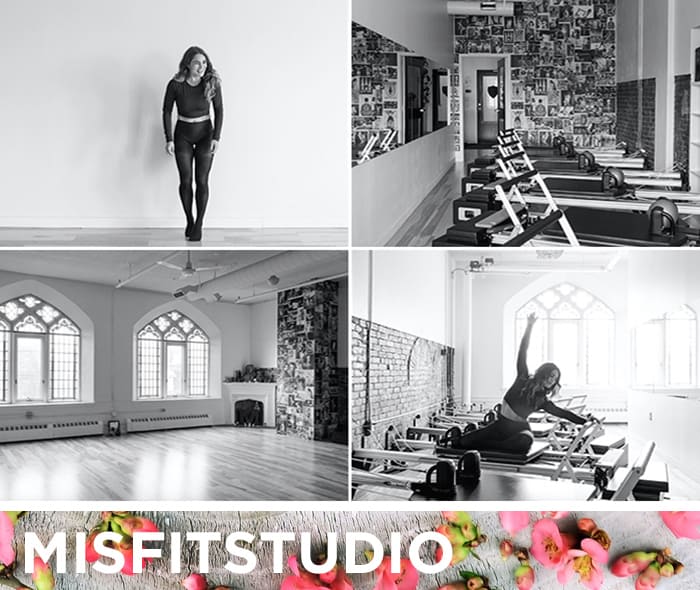 If you're someone whose behaviour and attitude sets them apart from the rest (in the best possible way), you're going to love MISFITSTUDIO! Located just above Anthropologie on Queen Street, MISFITSTUDIO is as pretty as they come, with stained glass windows, exposed brick walls and dramatic chandeliers. But it is the owner Amber, and her wonderful team of instructors, who set the tone for what has become one of the most chill and welcoming studios in the city. Every class feels like a wild physical journey full of connection, challenge and technique that leaves you with a touch of magic, and a renewed sense of self.
Our lucky winner will get to shake off the winter shackles, and embrace a fun and thoughtful movement experience with a 5 class Mat pack! Your body and mind will thank you.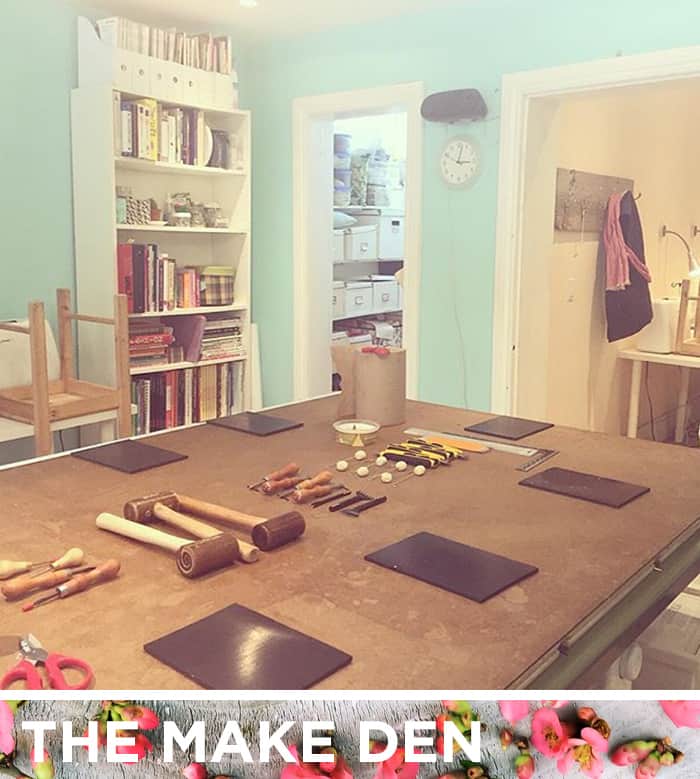 Taking a class at The Make Den was one of our highlights from last year, so we're beyond excited to give a reader the chance to experience the magic for themselves.
If you're unfamiliar, the Make Den offers sewing and design classes, as well as workshops and online tutorials for all skill levels. From lingerie to leather working, quilting and surging fundamentals, owner Irene has created an environment that is as nurturing as it is fun. And we can't even tell you how satisfying it is to finish a class and walk out with something that you love, that you made with your own goddamn hands! It really is the most empowering feeling.
Our winner will score two spots in The Make Den's Leather Fundamentals workshop (one for you, one for your BFF) or, if you mean business, take it up a notch with Leather Fundamentals followed by Sandal Making. The choice is yours!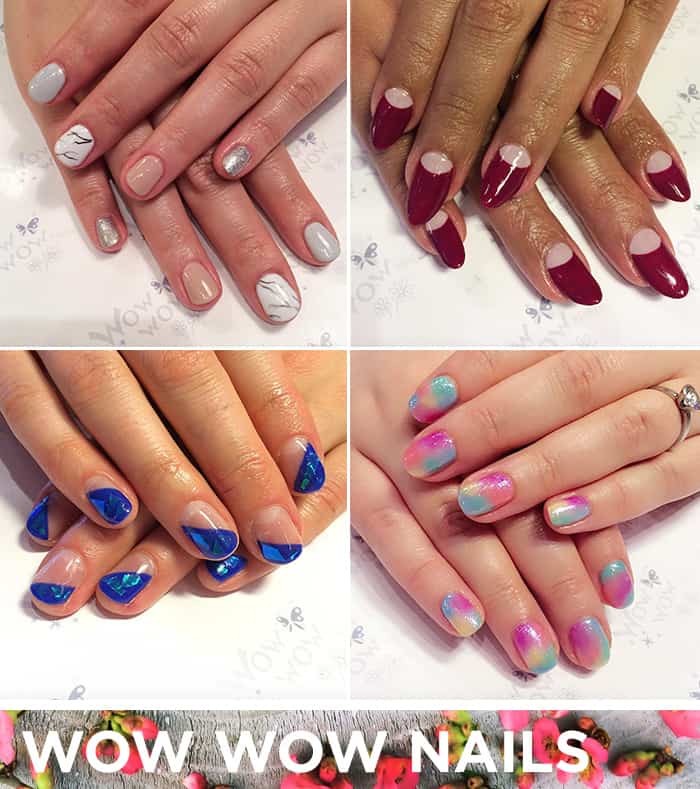 Full disclosure: We've been going Wow Wow Nails for years, and we absolutely love it; this place is real gem. The prices can't be beat (Shellac manis are $18!!!!), the customer service is outstanding, and the nail art is the COOLEST! From stamping and rhinestones to handprinted designs – there's literally nothing these guys can't do, and it's so much fun to watch! The best part? They take pride in natural nail care, and only offer natural nail services to clients.
Our winner will receive some pretty sweet nail kits and accoutrements from Wow Wow Nails, which include two Shellac sets, a stamping art set and colour changing gel polish, which is basically a mood ring for your nails. YOU'RE WELCOME.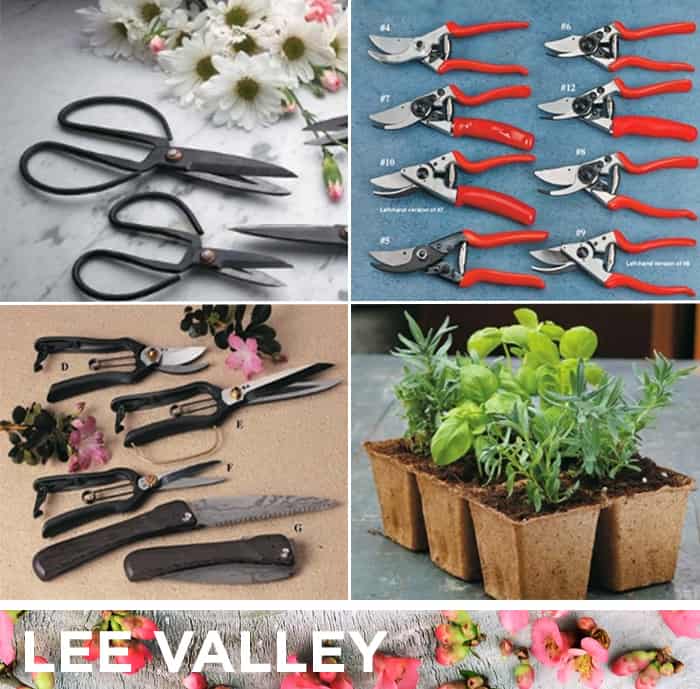 Lee Valley is putting a 'lil spring in every grower's step! Whether you have a garden in your backyard or some greenery on your windowsill, you're bound to find one (or a hundred) quality tools and gadgets to streamline the process. From teeny tiny shovels (they're so cute!) to self-watering raised planters (how boss) and Canadian-made, lifetime guaranteed weeders and trowels, there's something for everyone!
A maker's haven, Lee Valley is our go-to for just about every project, or even if we're just feeling crafty because every visit leaves us bursting with a million DIY ideas. Stay tuned for our how-to post on starting and building the perfect windowsill herb garden, and in the meantime, be sure to enter our contest to receive a $100 Lee Valley gift card!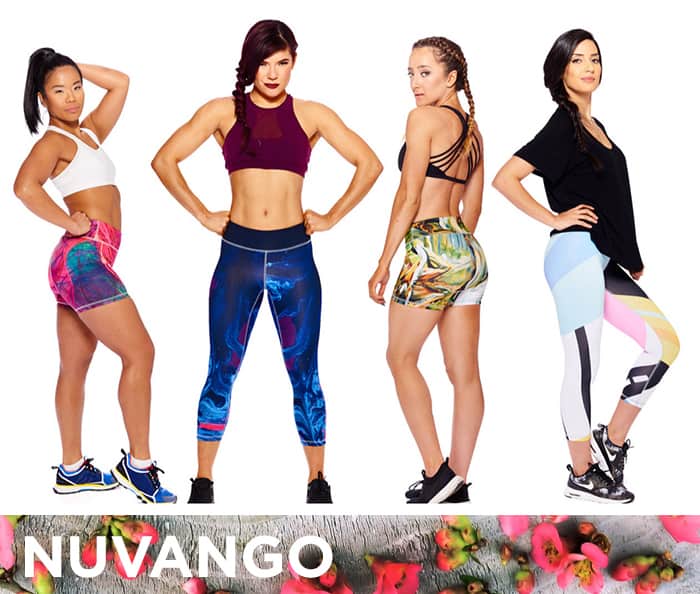 Add a dash of art into your routine! If you've been to the Nuvango store, you KNOW what we're talking about. If you haven't, what are you waiting for? GO!
Designed for superior stretch and compression, Nuvango shorts & crop leggings boast odor-resistance and wicking capabilities to keep you dry and fresh during your workout (or Netflix marathons)! Each piece is made by Nuvango in their studio in Toronto's Junction neighbourhood.
Our winner will score a $100 Nuvango gift card.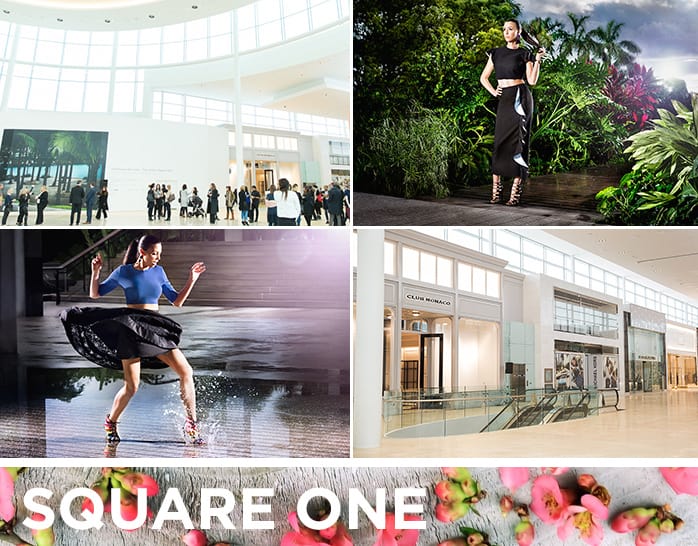 Sound the trumpets: one of our very favourite shopping, fashion and lifestyle destinations, Square One, has just added a Luxury Wing! Stuart Weitzman, kate spade new york, a flagship Harry Rosen and Michael Kors (among MANY others) are now open and will be joined by a 130,000 sq ft Holt Renfrew in the summer, OMG!
The new wing, designed with a jewel-like glass atrium lets you shop around the luxury circuit while taking in the sultry SS16 Summer Dreaming art installation shot by David Drebin featuring Drena DeNiro, daughter of acting legend Robert DeNiro. Have you seen the pics? They're STUNNING. New features also include a second valet location ($10 per vehicle), with the option to pick up your ride on the other side of the shopping centre, great for people who pick up more than they can carry (like us).
Our lucky winner will receive a $100 Square One gift card to get her shop on because we're nice like that.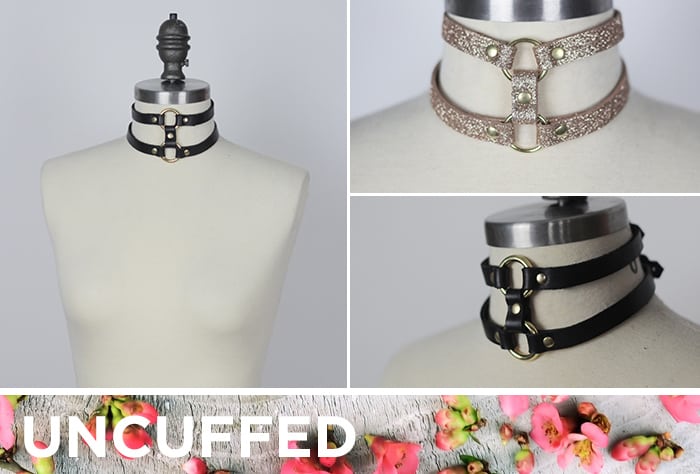 Created by our very own Olga Barsky, UNCUFFED is an artisanal line of leather accessories, body harnesses and headpieces made with love in Toronto. Since its launch in late October, UNCUFFED has shown at Toronto Fashion Week, alongside Helder Diego's striking FW16 collection, and received praise in Flare Magazine's Love + Sex issue.
Winner will score an UNCUFFED double strap leather choker in their choice of light tan, black, black glitter or gold glitter.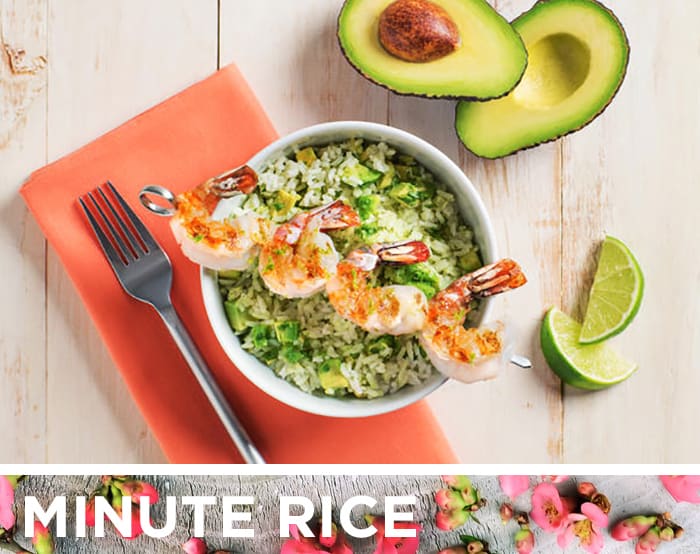 Now that winter has come to an end, it's time to spring into a healthier lifestyle! Busy schedule? No time to prep meals? No excuses! Minute Rice has made it super E-A-S-Y to eat well with a hub of quick recipes and loads of varieties – Wholesome Whole Grain Brown rice, Traditional White rice, Flavourful Jasmine, Basmati and MORE!
Up for a challenge? Minute Rice wants you to share your well-balanced meal on social media with the #WeekdayWin hashtag. All you have to do is grab a protein, a veggie, your favourite Minute Rice and get creative!
Our winner will receive a bounty of Minute Rice products, cookware, a grocery gift card, timer and tote bag.
Avocado Lime Rice with Grilled Shrimp
Preparation time: 15 minutes; total time: 20 minutes; serves: 4
What you'll need:
1 cup (250 mL) Minute Rice® Premium Long Grain White Rice
20 peeled deveined frozen shrimp, thawed
2 tbsp (30 mL) olive oil
1 tbsp (15 mL) minced garlic
2 tsp (10 mL) lime zest
1/2 tsp (2 mL) salt
1 ripe avocado, peeled, pitted and mashed
2 tbsp (30 mL) chopped fresh cilantro or parsley
1 tbsp (15 mL) lime juice
1/2 tsp (2 mL) ground cumin
Instructions:
Step 1: Prepare rice according to package directions.
Step 2: Meanwhile, preheat grill to high; grease grate well. Toss together shrimp, oil, garlic, lime zest and half of the salt. Thread evenly onto metal or soaked wooden skewers; grill for 2 or 3 minutes per side or just until shrimp start to curl and turn pink.
Step 3: Meanwhile, combine avocado, half of the cilantro, lime juice, cumin and remaining salt; stir intorice. Serve with shrimp skewers. Garnish with remaining cilantro.
There are 2 ways to enter!
Email contests@shedoesthecity.com with subject line "I'm OBSESSED with your Spring Essentials!"
Tweet, "Hey @Shedoesthecity, I'm OBSESSED with your #SpringEssentials prize pack, please pick me!"
Contest closes May 1st, 2016 at 4pm EST. ****CONTEST HAS BEEN EXTENDED UNTIL MAY 5TH****
We wish you a wonderful Spring, full of park hangs, patio dates and sweet adventures!
Good luck!
 Xo 
Shedoesthecity
THE FINE PRINT: Contest is open to Canadian citizens only. Must be over 19 years of age to enter.