Shedoesthecity has partnered with We-Vibe® to host Arouse: Erotica Writing Contest, and you should enter! Writing about sex, love, and intimacy is a fun and pleasureful act, and if you enter our Arouse Erotica Writing Contest, you could also win $500, plus a bunch of extremely hot prizes.
If you aren't sure where to begin, or have never tried your hand at erotica before, Shedoesthecity's Editor-in-Chief Jen McNeely, will be hosting three ninety-minute closed-door erotic writing workshops. And they're totally free!
This is a class that welcomes all who identify as women and writers of all levels. Don't be intimidated if you've never published a piece before!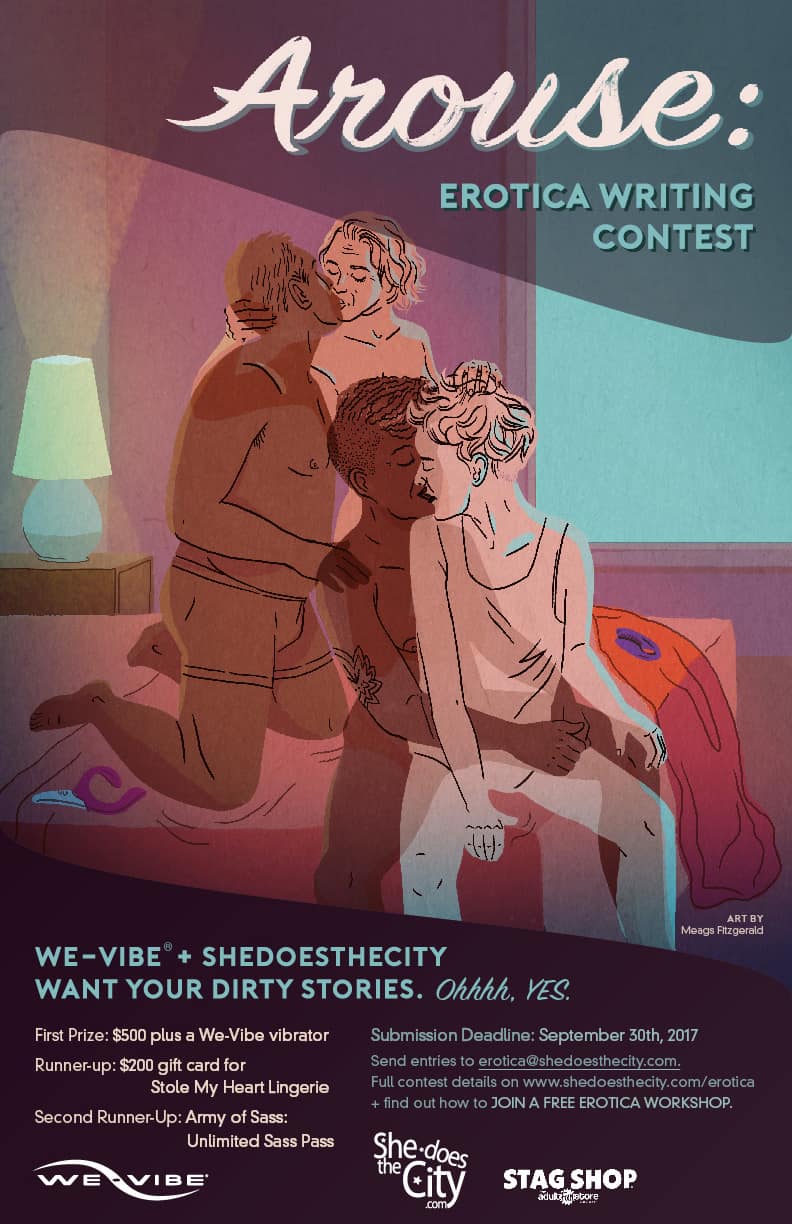 Goals of the workshop:
Provide tools and ideas to help participants start writing about sex and intimacy
Work through creative exercises to help students map out their story
Explore what makes good erotica
Enjoy an evening with an intimate group of women, and share some laughs while talking and writing about sex
Each workshop will have a maximum of twelve students, so reserve your spot now by emailing erotica@shedoesthecity.com.
Wednesday, August 30th, 7PM at Stag Shop, Yonge Street (239 Yonge St.) (Hosted in private room.)
Tuesday, September 19th, 7PM at Good For Her (175 Harbord St.) *This workshop is accessible by wheelchair.
Wednesday, September 20th, 7PM at Stag Shop, Queen West (271 Queen St. W.) (Hosted in private room.)
Please join us! Find out more about Arouse Erotica Writing Contest here.