Nicole McLellan is the newly-minted head chef at your favourite place to get drunk and play ping pong, SPiN Toronto. But this isn't her first time in charge: McLellan worked as Head Chef at the Grazing Goat in the UK and is also a veteran of Mercatto, where she was the catering chef. Her career has taken her all over the world.
At SPiN, she helps create culinary goodies that are easy on the conscience, using local ingredients and Ocean-Wise Approved seafood. And she has good reason for contributing to making the world a better place: She's currently four months pregnant. She talked to us about anticipating motherhood, her wonderful staff, and the importance of sustainable cuisine.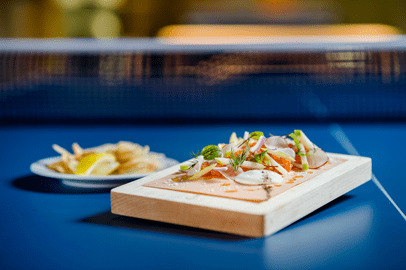 SDTC: The culinary world is a notoriously sexist one. Has this affected your career? What is it like integrating impending motherhood into your career plans?
Nicole McLellan: I don't think it has, I personally have never encountered it—but I swear I am just as good as the rest of them and I think guys can appreciate that. Also, the new generation of chefs is a far cry from the screaming and pan-flinging "old school chefs." I don't believe any of them are shocked to see a woman on the line anymore, and they probably hope to work next to a lovely lady who can play just as hard as she works.
All I've ever done is ask my chefs what should I be doing better, because if you're not trying to teach yourself a new skill everyday then you'll become stale—and there are new young chefs graduating every year, being taught all the latest techniques, who are faster and have more stamina than you vying for your job.
As for motherhood, it's just as hard in this field as any other professional field. Woman are born multi-taskers and I will do my best to balance work and family like every other woman before me. My husband and I are incredibly excited for the new addition to our family (the cats maybe not so much) and I look forward to teaching he/she everything I know.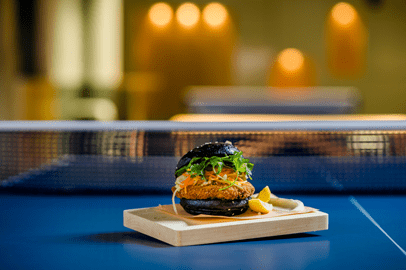 SDTC: We love SPiN Toronto's sustainable approach to cooking. Why is that important to you?
NM: It's a wonderful program that Chef Jon Lovett set up at SPiN Toronto, and I am proud to keep that going. Sustainable cuisine can be easily misunderstood. It isn't just organic, local or expensive. Sustainable cuisine is more than all that. It's about combining the factors that go into our food: type of variety of products, method of raising or growing those products, knowing when and how it's harvested, slaughtered or caught. Sustainable cuisine comes from working with nature and it's important to educate ourselves and future generations on this.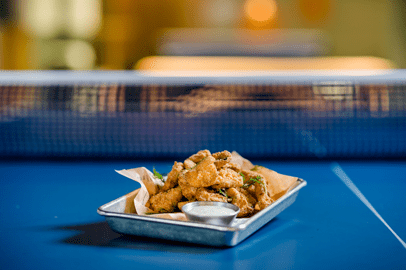 SDTC: Who's the best ping pong player on the kitchen staff?
NM: That's a tie between two of my prep cooks Marcus and Kevin, if only they could spend as much energy playing with balls as they do on their work…just kidding, I have a great team of hard working people and I'm proud of every single one of them.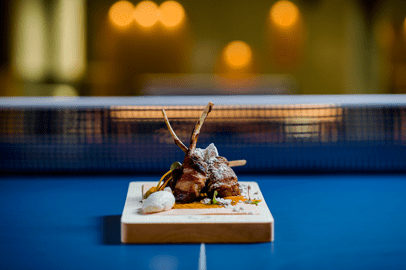 SDTC: What is one piece of advice you've been given that you always come back to?
NM: To pay attention to every dish I put up, and be sure that I am proud to attach my name to it.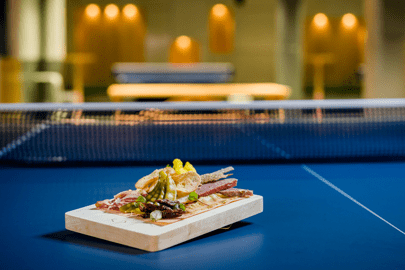 SDTC: What's the most exciting opportunity your job as a chef has enabled you to experience?
NM: Travelling. I've been lucky that my path has taken me through New Zealand, Fiji, Australia, England and Scotland. The things I've learned and people I've met have shaped me. And let's face it, people will always need to eat.