Being a good guest bolsters your odds of getting invited back to the cottage—which, let's be honest, is a sweet prospect. The best guests are easy-going, helpful, grateful and not intrusive. Cottages are for relaxing. Do whatever you can to help your host relax, while clocking some quality chill time yourself and you'll be invited back as the number one favourite guest of the summer.
Confirm what time you should arrive so you don't surprise your hosts, and arrive with something awesome for them (something to eat and drink is a good safe bet, here are some other ideas).
No one likes a diva. If the pillows on your bed aren't as cozy as yours at home, no need to announce this to the entire cottage when you wake up. It's a killjoy for everyone else.
Respect your hosts' space by cleaning up after yourself and not laying claim to common areas and things. If everyone at the cottage shares the same washroom, don't take over the entire vanity. Likewise with hijacking the iPod docking station for the weekend.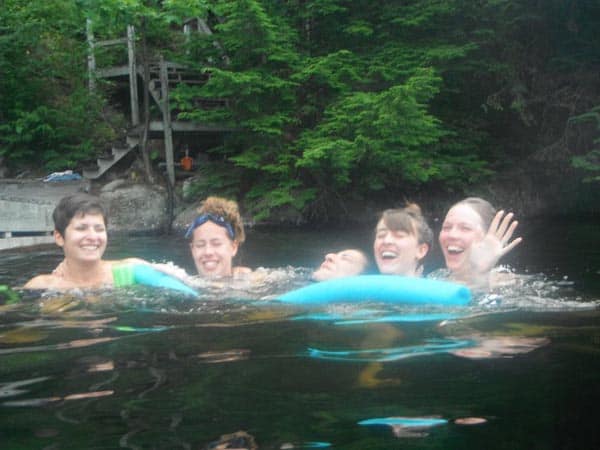 Don't ambush your hosts by showing up with another guest, even if they are of the four-legged variety. Not every cottage is pet-friendly (or pet safe, for that matter), so don't take it personally if your pooch has to sit the weekend out.
Embrace the space (don't sweat having your hair perfectly blown out) and tell your guests how much you enjoyed your time there. Taking a few minutes to write a thank you card conveying this is time well spent.
More!