Feeling sad? Go midnight black. Sassy? Red, always red. Need a quick change when it feels like you've lost control of your life? Bleach, bleach, baby! Got breakage? Who cares! You're living life on the edge, giiiiiirl.
This is what most of my early twenties looked like. A revolving door of monthly DIY hair projects with a splotchy paint-splattered bathtub to show for it. As I worked my way up to my mid-twenties, things changed; I learned to regulate my feelings without reaching for the peroxide bottle. By that point, years of frequent and careless processing had reduced my thick, curly locks to limp little straggles that felt worse than dollar store Barbie hair. I couldn't save it on my own, so I turned to salon professionals.
Fast-forward to earlier this month when I got the opportunity to try color ULTÎME and Keratin Color new at-home colour collection by Schwarzkopf. I was a little nervous, as it had been over five years since I last coloured my own hair, but I was down for the challenge. With New Year just around the corner, it was a nice way to get a refresh without paying salon prices.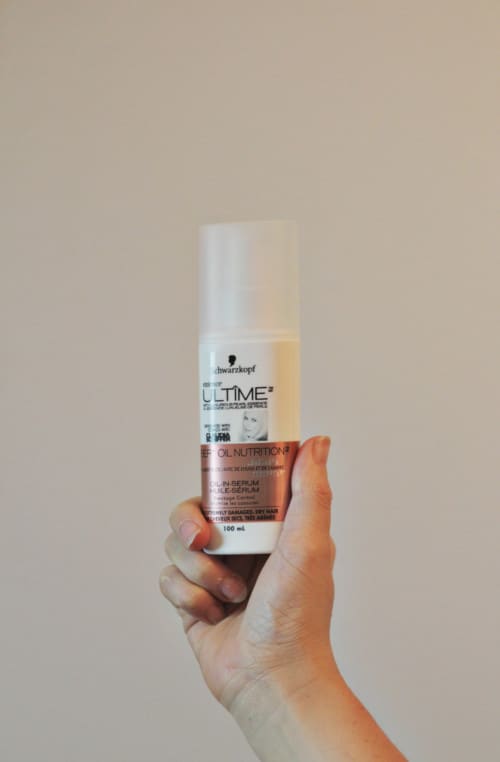 Luckily, a few of my pals were also looking for a little change, so we decided to make a night of it. With some lovely girls in tow – Liza, Gracie and Clara – we spent the evening trying out all the shiny new products, eating our weight in sushi, drinking bubbly and watching Clueless. As if!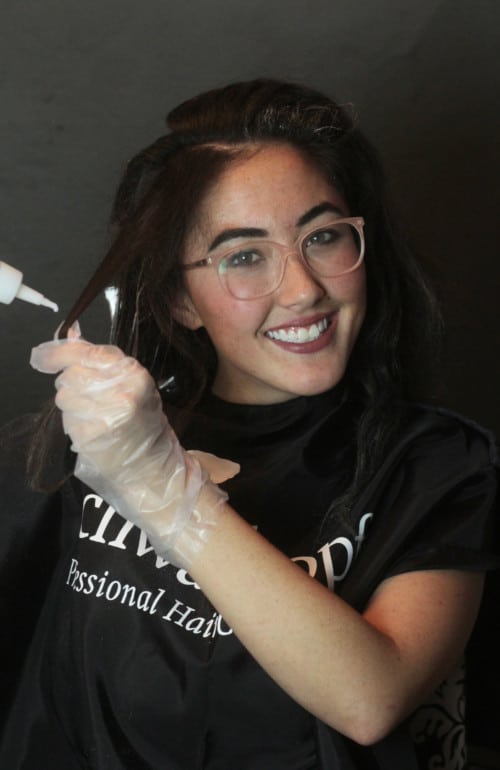 I would have probably been a little nervous doing my own hair colour, but having my girls there to make sure the application was even made all the difference. I took my brassy locks to color ULTÎME 5.22 Ruby Red; Gracie wanted a darker and richer do for the winter and went for the color ULTÎME 3.8 Velvet Brown; Clara surprised us all by switching from a cool blonde to a really gorge shade of red with Keratin Color 10.0 Vanilla Blonde and color ULTÎME 9.14 Icy Copper. Liza was the most adventurous of the bunch by opting for balayage; she used Keratin Color 3.0 Espresso at the base and Keratin Color 8.0 Silky Blonde at the tips, which Clara helped her hand-paint.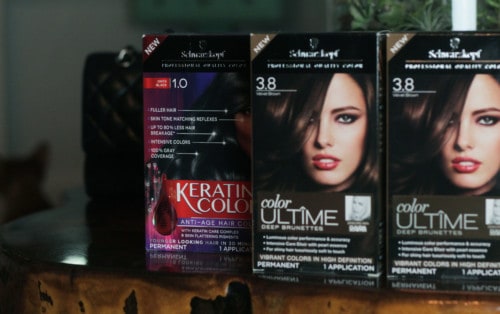 We all used a combination of products from Schwarzkopf's more affordable Color ULTîME and Keratin Color lines. What we liked most was the true-to-box results and the lack of odour. I virtually couldn't smell the ammonia (and with this nose, I can smell errrrthing, trust). I was also pleasantly surprised that it covered all my greys (shhhhh…) and that they've stayed covered several washes later. The formulation is also super easy to mix and apply – not too thin or viscous – so it glides onto hair evenly and stays put.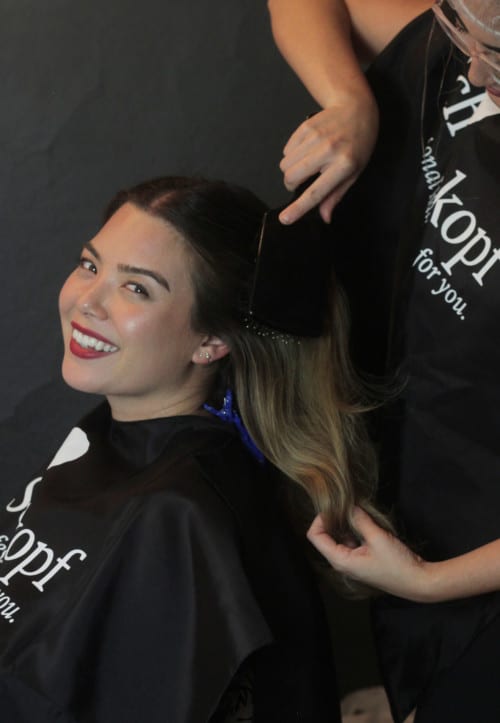 All the ladies walked away looking and feeling great, so this is something I'll definitively do again. I've long been a fan ofSchwarzkopf's salon products and am thrilled to be a part of the brand's evolution into local retailers. Salon quality results for a fraction of the cost? It's literally a no-brainer, especially since I now know how to follow instructions and take care of my hair properly.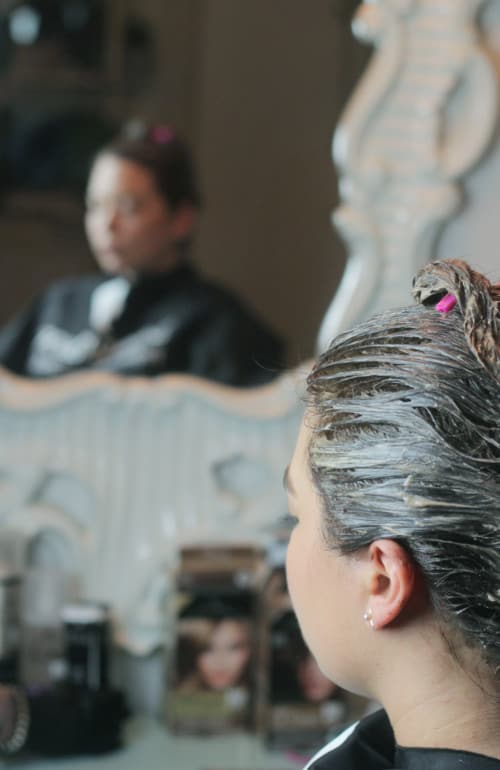 The best part? Schwarzkopf has a helpline – 1-800-350-3998! So if you have any questions (that we didn't answer here) or you're afraid that you've done something wrong and need a quick consult, they have stylists available to help you out. HOW COOL IS THAT?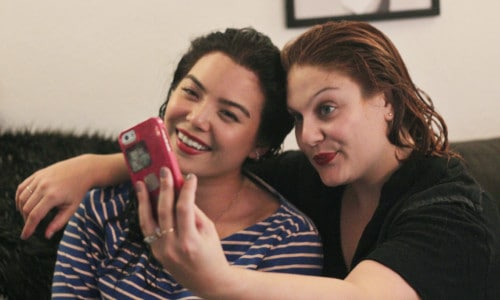 We get to kick off 2017 with GREAT hair and you can too because both of color ULTÎME and Keratin Color by Schwarazkopf are available in major retailers.