Many of us grew up in the thrall of Percy Jackson (or perhaps The Odyssey for the more literary types). In fact, myths, legends, and folklore are some of the first stories many of us hear, and they often provide a foundation for modern fantasy and storytelling.
However, as a young bookworm, passionate about folklore, and obsessed with getting my hands on any and every story I could, I couldn't help but notice how so much of the popular literary canon of my childhood (and young adulthood) was dominated by a lot of the same kinds of stories. The most popular stories never featured anyone who looked like me.
The fables and folktales most often centred (cis, straight, usually white) men, as the heroes, as the victors, as the centres of the world, and as the ones who shaped the way the stories were told. The folk tales, myths, and legends of yore often centred heterosexual ideals of love, and relegated women to the sidelines, or as villains or objects in stories, being demonized for things beyond their control.
Now, however, we are living in a mythological renaissance, with more and more stories being published that centre the women, the queer folks, the diverse characters, and the figures of mythology that are so often forgotten or cast aside, thanks, in large part, to the advocacy and excitement of readers. #BookTok is dominated with fantasy and folklore centring women, celebrating queer storylines, and highlighting characters and mythologies from a variety of cultures… What a time to be alive!
I was excited to hear some more perspectives on the art of retellings, especially ones that "queer" or "diversify" the narrative, so I spoke with several authors who have written some bold and imaginative retellings themselves.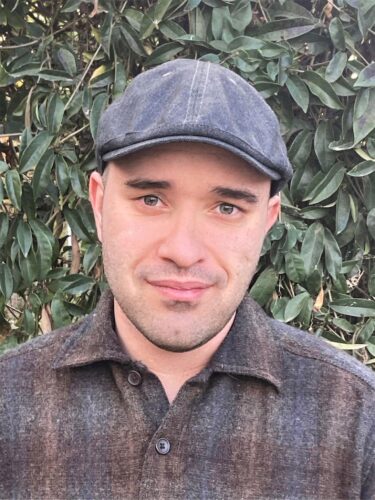 First, I wanted to get more insight into why retellings have become more popular, so I spoke with Aden Polydoros (whose Jewish history, mythology, and WWII-inspired book Wrath Becomes Her comes out this fall), and he had this to say:
AP: "As a Jewish trans man, I couldn't quite picture myself in original folklore and fairytale narratives growing up. I felt othered. At best, I would see myself as a side character, and typically the crumbs of representation I craved would be delegated to the villains, who were often queer and/or Jewish coded. I think this surge we're seeing in re-imaginings that focus on marginalized characters (whether by reframing the narratives, or by centring side characters or villains) is a way for authors to reclaim the stories they grew up on. The ones they cherished, but didn't necessarily see themselves reflected in."
I can definitely relate… Imagine if it was a trans woman who had pulled Excalibur from the stone? Or imagine if the damsels being rescued weren't as 'in distress' as they seemed? Imagine if kids growing up in generations to come knew the names of mythological figures from cultures and countries around the world?
There's power in seeing yourself reflected in the stories you need. There's power in centring characters and stories that have often been sidelined.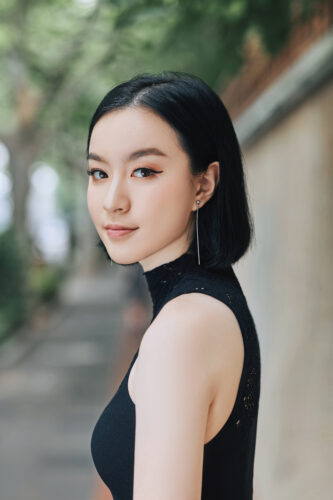 I also spoke to TikTok favourite author Chloe Gong, who has written several books, including the Romeo and Juliet-inspired These Violent Delights series, and most recently, a fantastical reimagining of the story of Antony and Cleopatra, Immortal Longings. When asked about the importance of retellings, Chloe had this to say:
CG: "Retellings that centre new perspectives are an exercise in reclaiming the popular narrative. It's different to merely telling our "original stories"—a diversified retelling aims to take up space that marginalized perspectives have been kept out of, and to normalize that presence in an otherwise familiar story."
I've always been fascinated by folklore and mythology — it's one of the ways humans have made sense of the world for so long, and so many of these stories have laid the building blocks for modern storytelling and fantasy. So, while I love new stories, there's something delicious about immersing yourself in a story you're familiar with, but from a different perspective, and allowing that perspective to TAKE UP SPACE. I love the idea of taking an old favourite, and reimagining it for a new audience or era.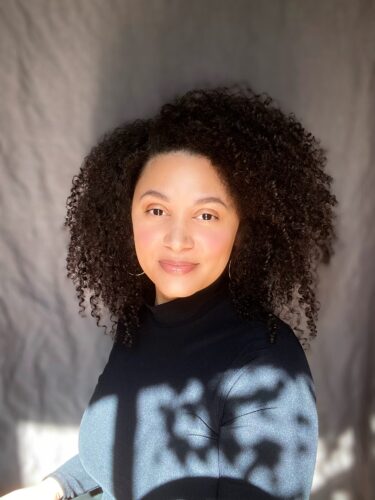 Author Kalynn Bayron has written a series of young adult books retelling popular folklore, such as the sapphic Cinderella retelling, Cinderella Is Dead, and the Secret Garden-inspired This Poison Heart. She's spoken at length about retellings in the past, and when I reached out to her, she had this to say:
KB: "I'm often asked if the retellings and reimaginings I write are meant to replace the stories they are based on. Nothing could be further from the truth. I see retellings as being in conversation with the tales that inspired them. Retellings give us an opportunity to broaden our readership and spark inspiration in readers who have not had a chance to see themselves at the centre of a fairytale. My ultimate goal is to affirm in my readers the knowledge that there is a place for them."
However, retelling or reshaping a story comes with its own sets of responsibilities to the original story, and to the character, and a lot of people are resistant to "creative liberties", especially when these liberties hand the power to characters or figures who don't usually have it. When I asked Aden what kind of responsibility he felt to the original source material, and stories, his response was powerful:
AP: "I feel less of a responsibility to stay true to literary canon than I do with ensuring that my words won't cause harm to marginalized readers. However, in terms of folklore and stories rooted in culture and religion, I do feel that as an author, I have an obligation to keep in mind the significance of these tales, and how changing them might affect the audience's interpretations of them, and the cultures from which they originated."
I know there's a common refrain lately, as more and more superhero movies dominate the box office, and as formulas get used over and over again, to the point of boredom – we need originality, we need new stories.
However, I argue that inventiveness and innovation can be found in the same stories, and in the same formulas, once you shift the perspective, or add or change an element. Think about song covers that you love more than the original, or consider Baz Lurhmann's 1996 remake of Romeo and Juliet, or even 2006's Casino Royale.
Remakes and retellings still have their place, especially when you shake things up, add a little flair, or change up the power dynamics. Sure, there will be a time when I think we'll tire (even more) of retellings and reimaginings, but until then, I couldn't say it better than Kalynn Bayron said it herself, in the headline for her 2020 article for Tor.com: "Not Until We Get a Turn".
–
Ameema Saeed (@ameemabackwards) is a storyteller, a Capricorn, an avid bookworm, and a curator of very specific playlists, customized book recommendations, and cool earrings. She's a book reviewer, a Sensitivity Reader, a book buyer at Indigo Books & Music, and the Books Editor for She Does the City, where she writes and curates bookish content, and book recommendations. She enjoys bad puns, good food, dancing, and talking about feelings. She writes about books, big feelings, unruly bodies, and her lived experiences, and hopes to write your next favourite book one day. When she's not reading books, she likes to talk about books (especially diverse books, and books by diverse authors) on her bookstagram: @ReadWithMeemz