Connie Wang has a great deal in common with the character she plays on the CSA-nominated web series Tokens. Both Connie and her character Sammie Pang are driven young actresses, striving for a lead role in an industry that often sees Asian women as a means to fill a diversity quota, not as leading ladies. Now, Connie is being recognized by the Canadian Screen Awards for her role in Tokens with a nomination for Best Lead Performance.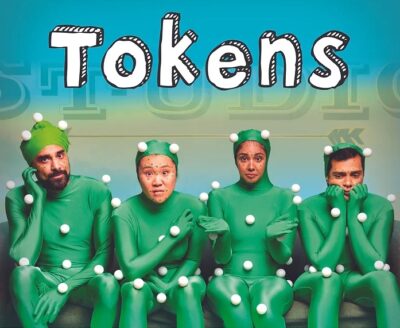 Tokens, created by Winnifred Jong, is a Canadian comedy series about an on-call casting agency. A group of aspiring actors are sent to productions desperately looking to fill their diversity quotas — it's described as Uber for minority actors. The show pushes conversations about diversity and representation further, exposing the tokenism of today's film and TV industries through a comedic lens.
Connie tells us about how she got started on Tokens, making space for Asian creatives, and how her career path has mirrored her character's.
Tokens prompts some really important conversations about diversity and meaningful inclusion. What do you hope viewers reflect on after watching?
What I hope viewers take away or reflect on after watching Tokens, is empowerment of oneself. I believe that experiencing adversity has been and will continue to be one of my greatest teachers. Tokens highlights the diversity and inclusion issues that we face in the film/TV industry today, and as a young Asian woman, Sammie shows courage and relentless belief in herself to create the life of her dreams. I hope viewers see how powerful a team of diverse creators can be and if each of us are having the honest conversations, asking questions, and working together with a commitment to create a more inclusive and loving world, then it will all unfold accordingly.
What do you enjoy most about your character, Sammie?
I love what a go-getter Sammie is. She believes in herself and will do anything to get what she wants! Sammie isn't a follower who lives the predictable path. She is willing to put her neck on the line, to be laughed at, or shunned by those closest to her so that she can live freely as herself and for herself. #goals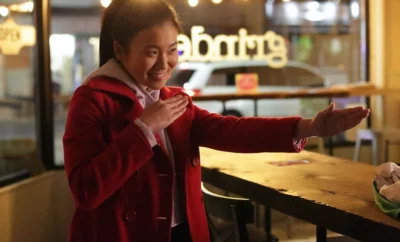 What has being part of the series meant to you?
Being a part of the series has been an extraordinary journey for me and has played a huge role in me becoming who I am today. I have a very similar journey to Sammie's. Like Sammie, it was through my networking, hustling, and sharing about what seemed like an impossible dream of being a leading lady, that it eventually came true.
A few years later, as I continued to focus on my craft and worked more on sets, we filmed Season 2 of Tokens, and after we wrapped that season, I signed with my American management team and received my work visa to work in America….just like Sammie!!! You know when they say life imitates art, art imitates life? Yeah, Tokens is that for me.
I am excited to start working on projects all over North America now that I have my visa and expanded my management team. I think there are going to be a lot of opportunities opening up for talented "token" actors…lol.
Can you tell us about founding Asians in the 6ix- why is it so important for artists to have spaces like this?
In 2018, a few Asian filmmakers and I got together and expressed that there was an Asian filmmaking community missing in our city. That evening, we decided to enter the 48-hour film challenge. There were around 25 of us who spent a whole weekend together making the short film, May Flowers. Our film made it to Best of Fest and Marianna Phung won Best Director.
It was after the experience of making a film together, that we saw the opportunity to create a larger community where Asian filmmakers could have the space to get to know one another, inspire and empower each other, and to work together. Together we are better, smarter, and stronger.
Congratulations on your CSA nomination! How did it feel to find out you were nominated?
Thank you!! When I found out I was nominated, I felt excitement and joy! It's validation for the high-quality production that we created for both seasons. I am also really excited for the awards to be back in person this year, last time I was nominated everything was virtual, so I am excited to celebrate. It's a lot of work to be nominated for an award, not only do you need to do a great job in the show, but a lot of work goes into sharing your work so that it gets noticed.
The CSA nominations really show how many amazing Canadian productions are out there right now! Which films or series have resonated with you lately?
I know right?? Some of my faves include: Sort Of, Astrid and Lilly Save the World, Son of a Critch, Alice Darling, Viking, and To Kill A Tiger. I still need to see Riceboy Sleeps and Brother! I'm also very proud of my friend, Andrew Phung, for his success with Run the Burbs.
Is there anything else you're excited to be working on right now?
I am also passionate about health, wellness, and living an optimal life. So, last year, I co-created a podcast called Wonder Womb. Wonder Womb focuses on women's reproductive health, specifically my experience of overcoming Polycystic Ovary Syndrome (PCOS), to inspire and empower women to experience holistic healing, and for women to live their best lives.
The Canadian Screen Awards will air on Sunday, April 16 at 8 PM (9 AT, 9:30 NT) on CBC and CBC Gem