The Stop's Night Market is returning to Toronto, and we are SUPES excited for this amazing foodie event. Celebrating its fifth anniversary, the event will be held on June 14 & 15.
The Stop Community Food Centre's most popular fundraising event will bring together Toronto's most talented creatives from the culinary, design, performance, and graphic arts sectors to celebrate diversity, community, and the power of food.
The Stop's Night Market will feature more than 70 of Toronto's best chefs and more than 35 unique food carts, each created by local design teams. Click here for a complete list of food and beverage vendors.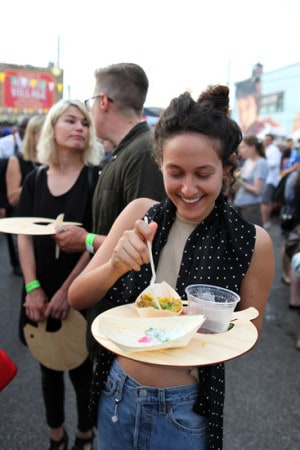 Event Details:
When: Tuesday, June 14 and Wednesday, June 15 from 7PM to 11PM
Where: Vacant Lot (158 Sterling Road)
Tickets: $100 (includes all-you-can-eat-and-drink!), available at nightmarket.thestop.org. All proceeds from The Stop's Night Market support The Stop's critical food access and community-building programs.
Visit the organization's website at thestop.org. Follow The Stop on Twitter & Instagram (@TheStopCFC) and use The Stop's Night Market hashtag, #TheStopNM. Updates are also available on the event Facebook Page at Facebook.com/TheStopNightMarket.