If you're a fan of the hit TV series "Game of Thrones" then you'll understand my feelings of terror and excitement at the arrival of an invitation to (insert drum roll) "The Red Wedding."
I've never been a huge fan of the fantasy genre but something about this HBO series has ignited the dragon within me.  I'm obsessed with the kick ass female characters: from the beautiful and ambitious Khaleesi, to egomaniacal blonde goddess (and noted brother-smoocher) Cersei Lannister and tomboy Arya Stark, there's something very complex and authentic about these women who we can all kind of relate to (well, except for the whole raising dragons bit).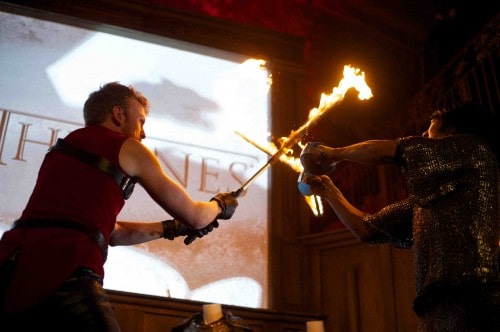 I am thrilled to report that The Red Wedding did not disappoint; the fantastical night was everything I dreamed of and SO MUCH MORE! There was a feast fit for royalty, incredible musical entertainment, gorgeous decor, sword fighting and creepy white lurkers, obviously. The best part of the extravaganza- besides the appearance of Isaac Hempstead Wright (AKA BRAN STARK) and Kristian Nairn (Hodor, you heard of him?) — was the chance to sit in the coveted Iron Throne!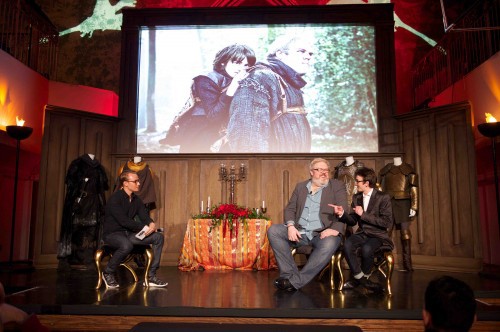 As we await the triumphant return of Season 4, we'll be getting our Game of Thrones Season 3 fix because it's finally out!
Aaaaand check out my video from the event below!