If we had to pick one word to describe ABBA it would surely be fun. ABBA is the most fun music! During the last week of June, enjoy all your favourite hits from the 1970s Swedish supergroup at Roy Thomson Hall as Finnish vocal ensemble, Rajaton, joins the TSO for The Music of Abba.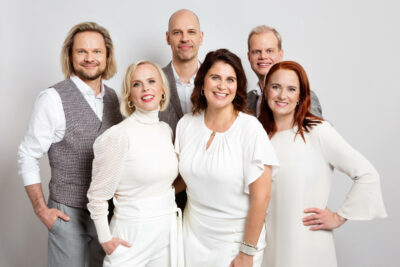 "Mamma Mia", "Take a Chance on Me", "Dancing Queen", "Waterloo", with so many iconic songs and beloved dance tracks, it's hard to narrow down our top picks. Led by Principal Pops Conductor Steven Reineke, we can't wait to see how the TSO brings new life to these all-time classics.
The Music of ABBA concert is part of the official festivities of Pride Toronto, and we know this show is going to be bursting with positive vibes. To get into the mood, we're sharing a few of ABBA's greatest videos.





Although it's not mentioned anywhere officially, we think adorning your best ABBA-inspired outfit is a very good idea (tag us if you do, as we'd love to share your look).
The Music of ABBA performances are happening Tuesday, June, 28 at 8PM and Wednesday June 29 at 2PM and 8PM. Tickets are selling fast! Don't miss this joyful and over-the-top event.