Some friends and I are on a mission. To fight cancer. Down there.
The Underwear Affair is an annual walk/run that takes place in Vancouver, Calgary, and Edmonton and raises money for cancers below the waist. When some friends in Vancouver made a team and asked me to join, I couldn't say no! Aside from the fact that all the money we raise goes to a good cause, this event going to be a whackload of fun.
Our team is called High on Life; we're participating in the 5k walk in Vancouver on Saturday, July 6, and we want you with us!
High On Life is a company, run by four guys, that promotes the mentality of living life to the fullest and being thankful for what you've got. Sounds good, no? The High On Life movement represents being just that: high on life. It's the idea that we don't need much—we're just happy to be here, living, alive. The guys—Ryker, Parker, Max, and Alexey—make hilarious Youtube videos with their channel SundayFundayz, and design bright clothing that brandishes the High on Life logo.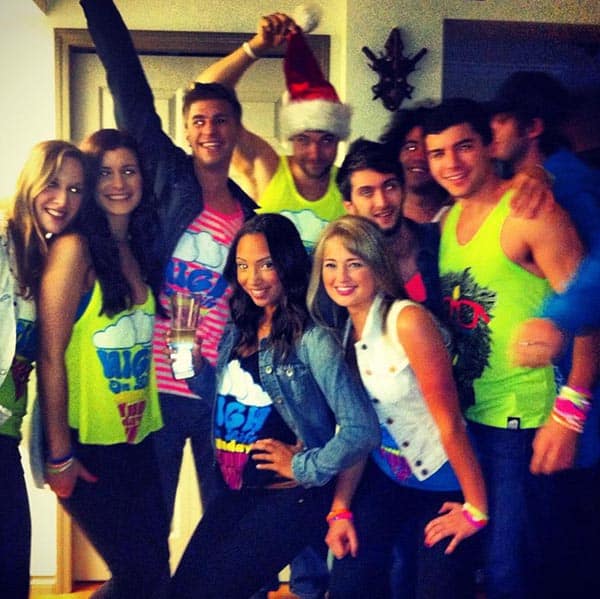 We're going to be decked out in High on Life gear the day of the Affair, plus we'll be blasting music and having ourselves a good old fashioned dance party through the streets of Vancouver. Sound like something you're into? Join us! The password you'll need is sundayfundayz. We've each made personal fundraising goals as well as one big overall goal, so if you don't want to participate, you can donate to our team here and help us kick these cancers in the butt!
"The High on Life movement is basically the attitude to embrace all of life's opportunities with a positive outlook and energy," says Ryker Gamble, one-quarter of the company. "Our message essentially is: You don't really need anything to stay happy, just surround yourself with positive people and be awesome. After all, anybody could be doing what we're doing."
The company chose The Underwear Affair for its target towards specific cancers and its unique approach to participation.
"As a campaign I think it's great," says Gamble, whose grandfather died of prostate cancer before they ever got to meet each other. "Charities are constantly trying to find reasons for people who have the ability to give to get off their butts and do something, and I mean, who doesn't like to run around in their underwear!?"
The guys, who have developed a dedicated following all over the world, are excited to be using their popularity for good. It's the whole reason they do what they do in the first place.
"Every day we get messages from fans telling us how our silly videos and travel episodes have helped them fight depression, their stress with life, even stupid fights with friends," Gamble says. "And that's why we do it."
After all: If you can, you should.
Donate to our team here. Join it here. Create your own here. No matter which you choose, get off your butt and strut!