The kid, teenager and adult in me are all screaming with pee-your-pants excitement right now.
Why you ask? Because it has always been a dream of mine to visit Springfield. "Springfield like on The Simpsons," you ask? Yes, that Springfield.
Now, how do that dream and my excitement relate? Universal Orlando Resort has announced that they are going to bring Springfield to life.
Imagine drinking a Duff Beer at Moe's Tavern: now you can. The theme park will even be brewing their own Duff Beer just for Universal Orlando. After that tasty brew you can head over to Krusty Burger or Luigi's Pizza for a bite to eat. And as for dessert, well, grab a donut at Lard Lad, or something from the Kwik-E-Mart.
Yup, all of your favorite Springfield establishments will be there, even the statue of Jebediah Springfield (just don't vandalize it like Bart).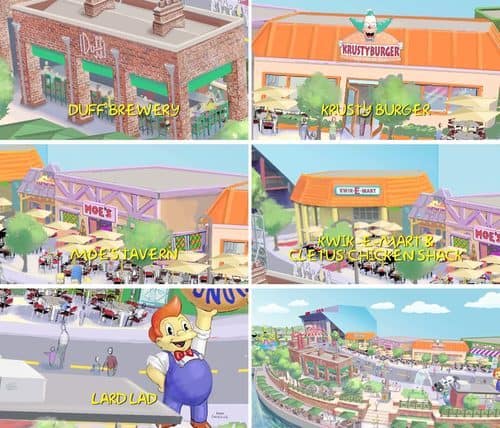 For the first time in Simpsons fans' lives they can feel like they're part of the show. Even Sideshow Bob and Krusty will be walking around. There will be a Kang & Kodos' Twirl n' Hurl designed to take humans on a intergalactic spin.
I was raised on The Simpsons and always felt like their 4th child. Maybe it was because my family bears a resemblance to The Simpsons, but I think its because in the last 25 years they have just become a staple in so many homes. Finally after years of having them in our own, we can go to theirs.
It's hard to put my excitement in to words, DOH! I'm turning yellow with excitement. (It's a new thing, as of today.)
Oh ya, and as Bart would say, eat my shorts.