We've gathered this week's most interesting arts and culture events in Toronto. This long weekend, look forward to an art crawl, a fascinating glimpse into Toronto history, and a Taylor Swift dance party.

Toronto Queer Film Festival
The Toronto Queer Film Festival showcases contemporary, innovative, queer and trans film and video art. This year's theme is Queer Wonderlands — a showcase of stories about new ways of living, changing, and pushing towards a queer/trans oasis. Stream all the films and events now.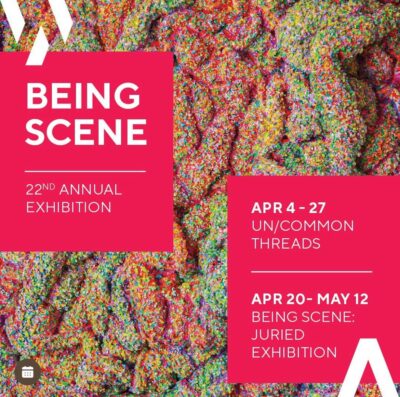 Being Scene: Un/Common Threads
Being Scene is Toronto's annual art show featuring powerful work from artists with lived experience with mental illness and addictions. Curated by multimedia artist and curator Kat Singer, Un/Common Threads is a constellation of intimate textile artworks by Mad and neurodivergent artists, weaving complex narratives about recovery, resilience, & restoration, pain & joy, celebration & mourning, acceptance & change. Audiences are encouraged to touch and interact with this highly tactile work. The exhibit launches April 4 and will run until May 12.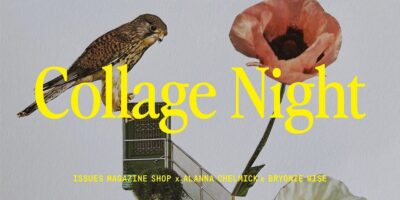 Collage Night: Creation Station with Alanna Chelmick and Bryonie Wise
On April 4, explore the playfulness of collage at this community event hosted by local artists Alanna Chelmick and Bryonie Wise. Head over to Issues Magazine Shop for an evening of collage-making, and piece together paper, texture and images to create memory. All supplies will be provided! More info here.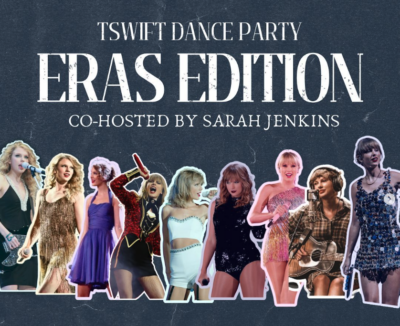 TSwift Dance Party: Eras Edition
Taylor Swift has kicked off her highly-anticipated Eras Tour in the States, and while she has yet to announce Canadian tour dates, this week you can dance along to her discography alongside a bunch of Toronto Swifties. This Friday at REBEL, Toronto TikTok creator Sarah Jenkins will host an epic celebration of Taylor, with a portion of all ticket proceeds supporting Sick Kids. We know from her huge welcome at TIFF last year that Toronto is full of Taylor Swift fans, so don't miss your chance celebrate together at this viral dance party.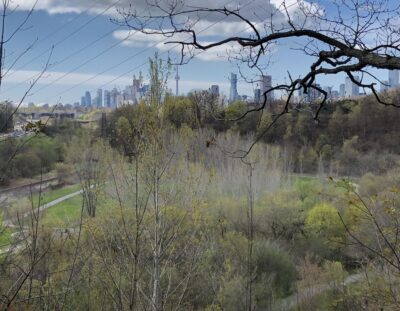 Climate Change and Toronto's Green Spaces
As we enter Earth Month, learn about the impacts of climate change happening right now in Toronto's ravines and wildlife. Environmental scientist Dr. Athar Kamal and Past-President of the Toronto Field Naturalists Ellen Schwartzel will discuss the local effects of climate change Toronto is experiencing, and the harm being done to our green spaces. Listen, learn, and hear about actions that can make change on a local level, at this event hosted by the Toronto Library on April 8.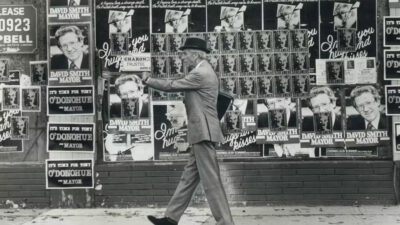 Post No Bills: Toronto Street Posters from the 1950s to 1990s
A new exhibit at the Toronto Reference Library will transport you to the poster-lined streets of Toronto in decades past. Get an up-close look at visually-striking Toronto street posters from the 1950s-1990s, reflecting trends in graphic design as well as in our city's shifting politics, businesses and cultures. Check out these slices of Toronto history at the Post No Bills Exhibit, opening April 8.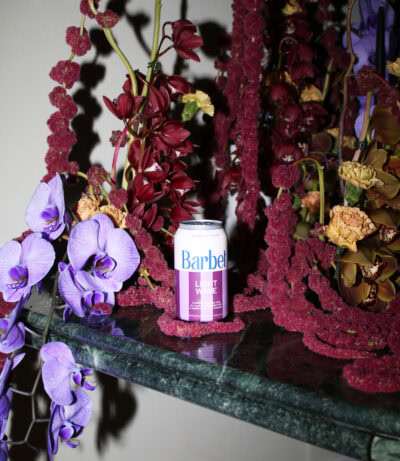 Barbet at Stackt Market
Sparkling water brand Barbet will be taking over stackt market this April! On Saturday afternoon, join them to kick off the month at Courtyard Cues, a celebration in the sun with Barbet's delicious non-alcoholic beverages, music, art and board games. More info here.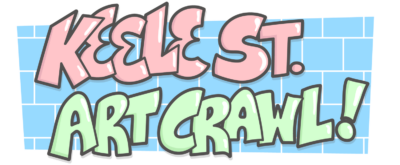 Keele St. Art Crawl
Discover the Junction's local art scene with this pop-up event hosted by ArtMart. This Saturday, three venues along Keele Street will host over two dozen Toronto artists and illustrators for a pop-up market and festival. Join in at See-Scape (347 Keele St), Tâm Vietnamese Street Food and Café (369 Keele St), or ALT F4 Studio (393 Keele St), and see all of the talented artists featured here.
Stranger Things: The Experience
Ever wished you could venture into the Upside Down? Stranger Things: The Experience is open now! Immerse yourself in an adventure full of supernatural mystery and 80s nostalgia. Guests will see the infamous Hawkins National Lab and the Upside Down up close, and work together to brave new terrors and save the town of Hawkins. Afterwards, mingle with your favourite characters, enjoy themed treats and cocktails, retro arcade games and plenty of photo ops. This will make a memorable day for any fan of the hit show. Get your tickets for this spring.