TIFF has been blasting out non-stop announcements. Here are some of the most exciting ones we've received, plus bits of pertinent information we think you'll want to know for the thrilling weeks ahead. Happy Festival to you!
Taylor Swift is coming to TIFF
It's true. And it's going to be wild. Less than a week from Festival launch, TIFF dropped a big one when they shared that the world renowned singer-songwriter would be strolling into TIFF Bell Lightbox for a special In Conversation With… Taylor Swift event happening Friday, September 9, at 7pm. Swift will introduce the first-ever screening of All Too Well: The Short Film on 35mm, and join TIFF CEO Cameron Bailey in an engaging conversation about filmmaking and the visual aspects of her music. We can hear the roar of the crowd already. Swifties unite!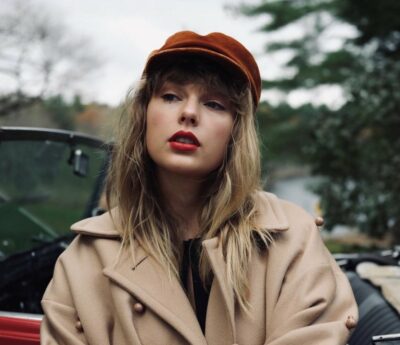 Festival Street is BACK
Movies aside, one of the best things about TIFF is feeling the energy on the streets. Festival Street was absent for a couple years, due to the pandemic, but it's back in full force! King Street West between Peter Street and University Avenue will transform into a bumpin' TIFF street party. Festival Street celebrations take place September 8–11, and activities in David Pecaut Square take place September 8–18. Don't try driving anywhere near this area! You will get stuck. Do go for a walk to take it all in, because this is exactly what so many Torontonians have dearly missed.
Jason Reitman Live Reads returns to the stage
Montreal filmmaker Jason Reitman is returning to the stage with his beloved Live Reads, wherein he wrangles an incredible assortment of actors to read all-time favourite scripts. Past Live Reads have included Paul Thomas Anderson's Boogie Nights, Alan Ball's American Beauty, John Hughes' The Breakfast Club, and William Goldman's The Princess Bride. We can't wait to see what film he picks this year, and who gets to join him. This is a fun one, and a must for emerging film writers.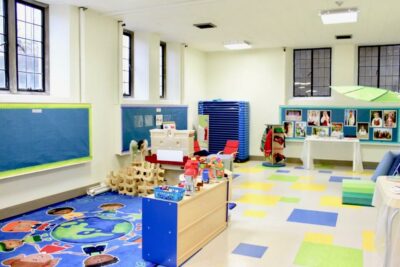 Kids & Co Partners with TIFF to offer extended childcare
We love that Kids & Company has unveiled a child care offering in partnership with TIFF to provide reduced rates and weekend hours for parents working the Festival. Tots and preschoolers who attend will also get a super cute walk down the red carpet on Sept 9th. "Not everyone works nine-to-five, Monday-to-Friday," says Linda Starr from Kids & Company, "that's especially true during the 11-day film festival, which can feel like a marathon for anyone, let alone working parents with young children in tow." Extensive time is required to properly push a film at TIFF; it's nice to see that childcare is something that is being considered and supported. More of this please! More info.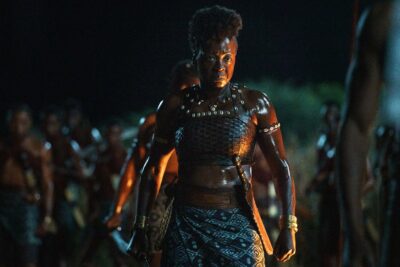 Twitter Canada hosts #TakeUpSpace event with Viola Davis
On Friday, Sept 9 expect a flurry of excitement online when Twitter Canada hosts a panel discussion and Q&A with Academy Award winner Viola Davis & the cast of The Woman King. We're huge fans of Davis, have heard amazing things about this fierce film, and can't wait to participate in a conversation that everyone is welcome to join. More on Gina Prince-Bythewood's hotly-anticipated film.
Gift Lounges Pop Up Across Downton Core
Normally we wouldn't include a nod to Gift Lounges in a round-up like this, because they're typically invite-only for media, talent, and filmmakers. But since we've partnered with Bask-It-Style to offer you a chance to win allll of the things that will be on offer in their sexy Fairmont Royal York suite, we thought we'd make mention because we do love a good tease. Keep your eyes open because as soon as TIFF kicks off, so will our giveaway! In the past, the Bask-It-Style lounge has gifted swag to Jennifer Garner, Julianne Moore, Naomi Watts, Blake Lively, John Legend, Olivia Wilde, Princess Charlotte of Monaco and Iggy Pop. And soon, perhaps, you too. Stay tuned, this is going to be good.
Hollywood is Descending at Pearson
Let's hope the airport is a bit more organized than in weeks past, because a whole lotta star wattage is expected to touch down. Confirmed attendees include Oprah Winfrey, Harry Styles, Seth Rogen, Elisabeth Moss, Lena Dunham, Zac Efron, Jessie Buckley, Michelle Yeoh, Olivia Colman, Buffy Ste-Marie, and Stephen Spielberg, to name a few. But the list of celebrities is literally pages and pages long.
The Clintons are coming!
Hillary Rodham Clinton and Chelsea Clinton will also be in town during TIFF! The powerful mother-daughter duo will showcase their new Apple documentary series Gutsy, based on The Book of Gutsy Women: Favorite Stories of Courage and Resilience and produced by their production company HiddenLight, as part of TIFF's Industry Conference Visionaries programme. Someone send us an invite to this one! We want to go.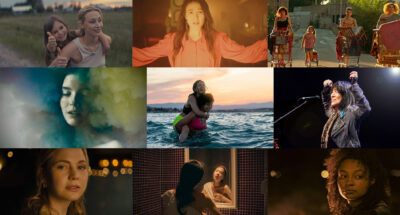 The results of TIFF's #ShareHerJourney campaign are showing
Never has there been a year where @TIFF_NET films have been so aligned with the interests and values of Shedoesthecity as they are this year. This is a direct result of #ShareHerJourney, TIFF's ongoing commitment to addressing gender parity. It's working. And it's exhilarating. Check out our spotlight on women filmmakers driving change and get organized to buy your tickets on September 5th.