It's a wonderful week to explore a sexy new art exhibit, celebrate women in STEM, or take in powerful productions from women playwrights! All this and more to look forward to in Toronto this week.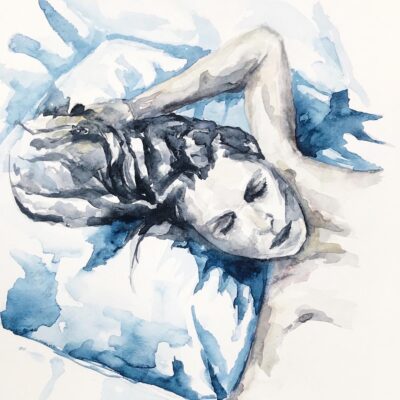 A Sex Show
Described as "foreplay to Valentine's Day", Gallery 1313's titillating exhibition A Sex Show is on display now until February 12. Featuring work from more than 20 artists, this annual group exhibit showcases diverse interpretations of anything sexual, with many submissions boldly exploring women's sexuality and pleasure. More info.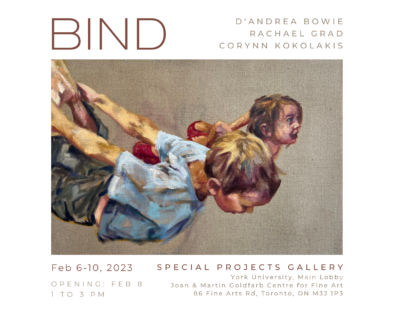 BIND Art Show
On display this week at York University, BIND features works of art exploring motherhood, created by three artist-mothers in the Master of Fine Arts program. The works in this exhibition, from D'Andrea Bowie, Rachael Grad and Corynn Kokolakis, speak to the connections and conflicts between art and life. Runs from Feb 6-10.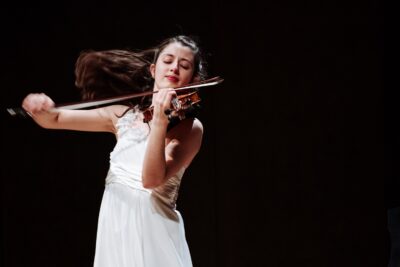 TSO: Gimeno Conducts Romeo & Juliet
Get swept up in the music of a classic love story this Valentine's Day, with the Toronto Symphony Orchestra's performance of Romeo & Juliet. For two magical nights at Roy Thomson Hall, the TSO will perform Sergei Prokofiev's spectacular ballet score, compiled by TSO Music Director Gustavo Gimeno. Tickets are still available for Feb 8 and 9.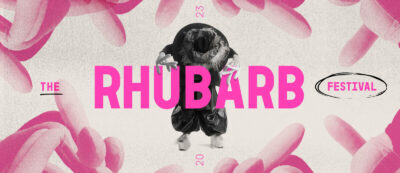 The Rhubarb Festival
The Rhubarb Festival at Buddies in Bad Times Theatre is the place to go for adventurous and experimentative theatre performances, as artists venture into the unknown and challenge our ideas of what art can be. This year, the festival is expanding its borders through curatorial exchanges with art festivals in Amsterdam, Switzerland and Glasgow. Rhubarb runs from February 8-11. See the full schedule and featured performers here.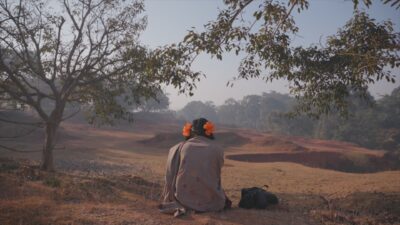 To Kill a Tiger Screening
Nisha Pahuja's hard-hitting documentary To Kill A Tiger shares one family's devastating story and an urgent message about the staggering violence against women and girls in India. When his daughter is raped, an Indian father embarks an uphill battle to find justice for his child. The documentary premiered at TIFF 2022, where it won the award for Best Canadian Feature. This daring and important story is screening at Hot Docs Cinema from Feb 9-13.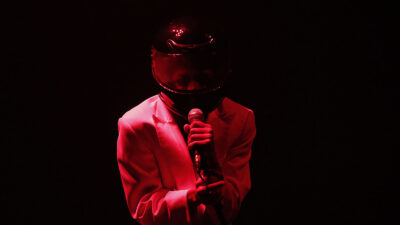 Cabaret Noir
Cabaret Noir is both a celebration and resistance of concepts of Blackness. This multi-faceted production from Mélanie Demers intertwines dance, dialogue, and music to reconstruct scenes from popular culture, playing with clichés, folklore, and prejudices. See it on stage at Berkeley Street Theatre from February 9-11.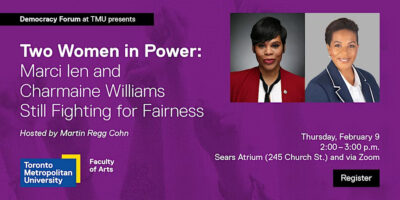 Two Women in Power: Marci Ien and Charmaine Williams
Get involved at this Democracy Forum focused on two cabinet ministers fighting for women's rights across Canada and Ontario. Marci Ien is the federal Minister for Women and Gender Equality and Youth and the MP for Toronto Centre, and Charmaine Williams is her Ontario counterpart responsible for Women's Social and Economic Opportunity, as well as the MPP for Brampton Centre. Bring your questions and join the conversation at this event on Feb 9 at Toronto Metropolitan University.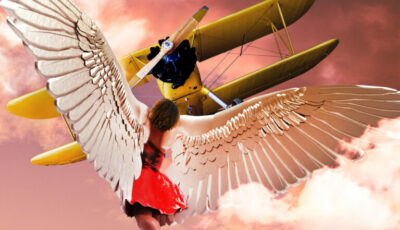 The Flight at Factory Theatre
This one-woman stage show follows the groundbreaking life of aviation pioneer Bessie Colman – the first African-American woman and the first Native-American to hold an international pilot's license. Theatre artist Beryl Bain wrote and stars in The Flight, a tribute to Coleman's unshakeable confidence and optimism as she rose above racial and economic barriers in the 1920s to achieve her dreams. See it on stage at Factory Theatre, February 10-18.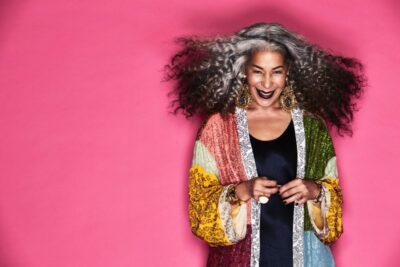 AGO Live: Molly Johnson
Iconic Canadian singer-songwriter Molly Johnson will be in Toronto this Friday, February 10, performing at the AGO in celebration of Black History Month. In addition to her award-winning career as a jazz vocalist, Johnson founded the Kumbaya Foundation and Festival, raising awareness and funds for people living with HIV/AIDS, as well as the Kensington Market Jazz Festival. Johnson was awarded the Order of Canada for her philanthropic work, and is also the Executive Director of Canadian Black History Projects. This event is free for AGO Members and Annual Passholders, and included in General Admission. More info.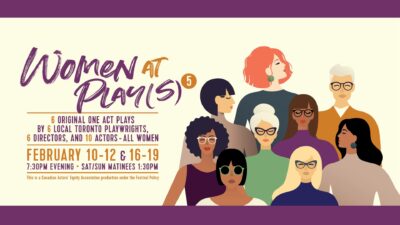 Women at Play(s)
Women At Play(s) is a diverse showcase of short one act plays, written by women playwrights, with women directors and actors. This 5th edition, at Red Sandcastle Theatre, features compelling original stories about gentrification, COVID-19, dementia, stories of women from Ethiopia, sisterhood, and traditional Indigenous oral storytelling. Tickets are on sale now for Feb 10-12 and 16-19.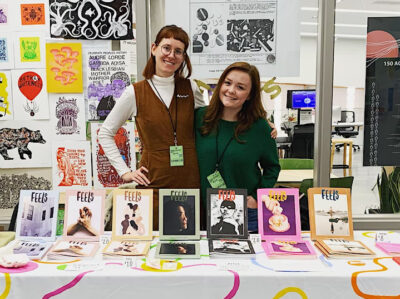 Mag Club Live: In Conversation with Feels Zine
Feels is a publication about feelings. They've covered everything from anxiety to freedom to sexiness, and their current issue digs deep into shame. Join Nicola Hamilton, founder of Issues Magazine Shop, in conversation with Feels co-founders Hannah Browne and Sarah Vardy about their creative process and the behind-the-scenes of making a magazine. Head over to The Society Clubhouse on Feb 10!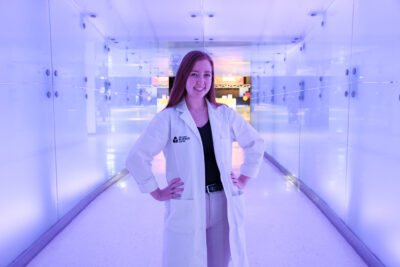 Women and Girls in Science Event at The Ontario Science Centre
February 11 marks the International Day of Women and Girls in Science! Celebrate at the Ontario Science Centre with this special event, featuring inspiring women working in various scientific fields and making an impact in their communities. Learn about equality in STEM, get inspired and bring your questions! More info.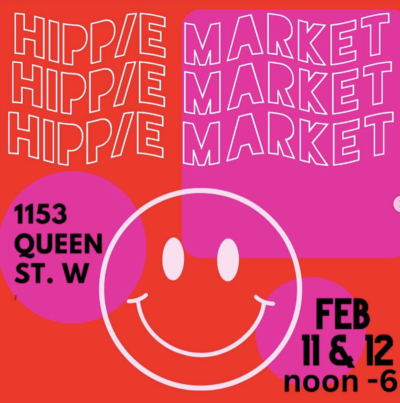 The Hippie Market
If you missed their holiday market in December, the Hippie Market is back for some mid-winter fun this weekend. Shop for unique vintage and handmade goods at this beloved Toronto market that's all about good vibes and fun finds. Happening at 1153 Queen ST W, Feb 11–12.