On Monday, Sept 5, the day that TIFF individual ticket sales opened to the public, award-winning comedian, writer and producer Mindy Kaling blasted a message on her Instagram urging everyone to go see Toronto filmmaker Nisha Pahuja's hard-hitting documentary To Kill a Tiger at TIFF 2022. "Nisha Pahuja is an incredibly powerful storyteller and her film is a triumph. Everyone should see it!" Kaling wrote. The glowing review was shared with her 6.4M followers.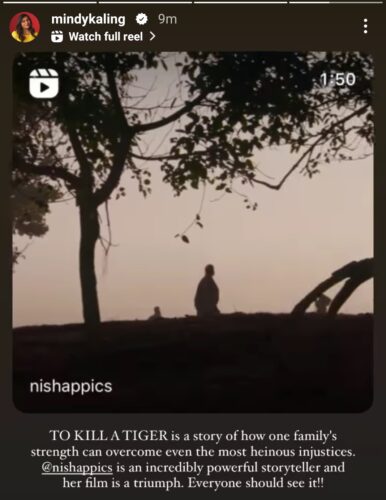 Pahuja's poignant film shares one family's devastating story and an urgent message about the staggering violence against women and girls in India.
In a small village, Ranjit wakes up to find that his 13-year-old daughter has not returned from a family wedding. A few hours later, she's found stumbling home. After being dragged into the woods, she was raped by three men. Ranjit goes to the police, and the men are arrested. But Ranjit's relief is short-lived, as the villagers and their leaders launch a sustained campaign to force the family to drop the charges.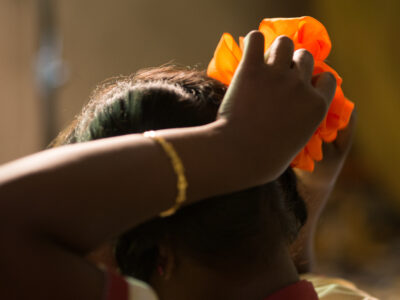 To Kill a Tiger follows Ranjit's uphill battle to find justice for his child. In India, where a rape is reported every 20 minutes and conviction rates are less than 30 percent, Ranjit's decision to support his daughter is virtually unheard of. With tremendous access, we witness the emotional journey of an ordinary man facing extraordinary circumstances. A father whose love for his daughter forces a social reckoning that will reverberate for years to come.
"Although she's undoubtedly the victim of a brutal crime, "J" is so much more. Her 13-year-old body is the battleground upon which an epic and age-old battle is being fought, one that has to do with power, honour, community and justice," Pahuja shares in the director statement. "In demanding her legal rights from her country, in effect she demands change, and she asks for the restoration of a much deeper moral order rooted in the precept of 'do no harm.'"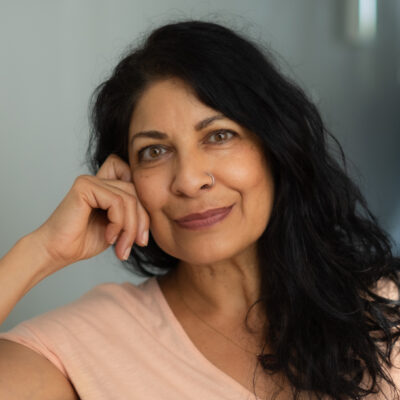 To Kill a Tiger is a heartbreaking film, but there is much inspiration to be found in the family's, courage, strength and determination. Pahuja is a daring documentarian and its moving to see how Kaling has used her platform to help spread the word about this crucial film. Like Kaling said—everyone should go see it.