If you need a nudge to get outdoors, soak up the sun, and take in the buzz and bustle of summer arriving in the city…this is it! We've gathered a bunch of arts events lighting up Toronto this week, and most of them are happening outside—so take your pick of outdoor movies, live performances, and all-around summer fun.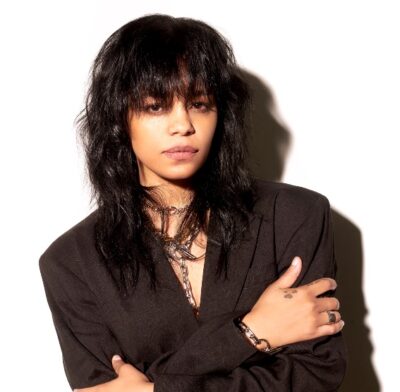 Fefe Dobson at Union Station
Watch an electrifying performance from Fefe Dobson in the heart of the city, as Union Station kicks off a summer of free outdoor programming. Fresh off the release of her gritty new pop-punk single "Hungover", the award-winning artist will take the stage on Front Street on June 26. We love the energy of Fefe's new single as much as her iconic 2000s hits, and there will definitely be an eager crowd welcoming her comeback. More info here.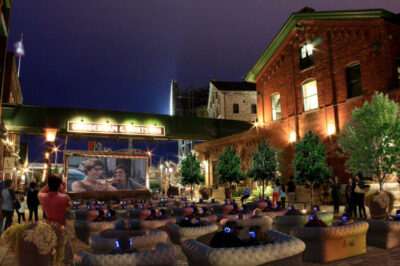 Lavazza IncluCity Film Festival
This week, the cobblestone streets of the Distillery District will be transformed into an outdoor cinema village. Running from June 27-July 21, the Lavazza IncluCity Film Festival returns to Toronto with a celebration of international cinema, screening films from over 20 countries under the stars, complete with special guest appearances and stellar red carpets. With beautiful ambience, comfy couches, and a unique selection of films, this makes a lovely summer evening. See the film lineup and grab tickets here.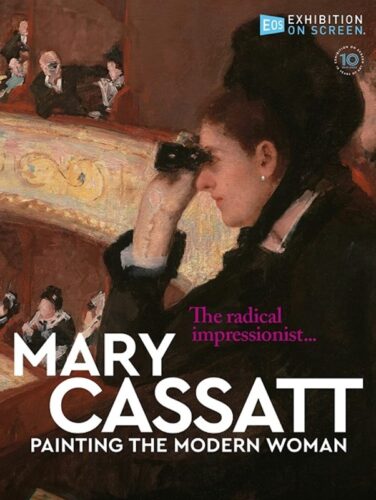 Mary Cassatt: Painting the Modern Woman
Screening on June 29 at the AGO, this film introduces the radical Impressionist painter known for painting the lives of the women around her. Mary Cassatt's depictions of women as intellectual, curious and engaging marked a major shift in the art world, at a time when women were fighting for their rights and the language of art was being completely re-written. This riveting story of social change accompanies the current AGO exhibit Cassatt-McNicoll: Impressionists Between Worlds, showcasing 65 groundbreaking works from Mary Cassatt and Helen McNicoll. The film will also screen for an additional two dates in July. More info here.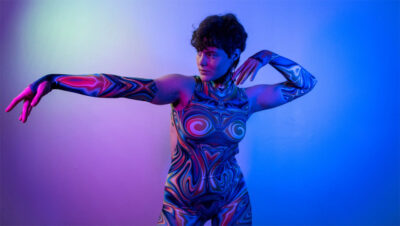 ROM After Dark: Be Yourself
Round out Pride Month on June 30 with this end-of-the-month extravaganza at the ROM. Expect a vibrant lineup of live performances from Moonbean: a queer, synth-pop duo, Toronto Kiki Ballroom Alliance, DJ ESL and more. Plus, take part in a colourful interactive Pride photoshoot, drag performances, caricatures, and other surprises. Admission includes access to all of the ROM's exhibits! More info here.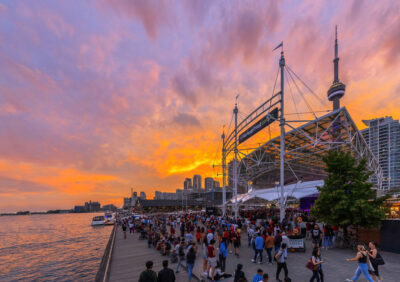 Free Concerts at Harbourfront's Summer Opening Weekend
This long weekend, Harbourfront Centre will come to life with free outdoor concerts from the Toronto Symphony Orchestra, Juno award-winning alternative rock band The Strumbellas, JUNO award-winning blues powerhouse Crystal Shawanda and many more. Comedy legend Martha Chaves will also open for the TSO on July 1! In between sets, there will be plenty to take in—Harbourfront Centre will be bustling with activities for kids, food vendors, art and workshops. Head down to the water, soak up the sun, and dance your heart out. More info here.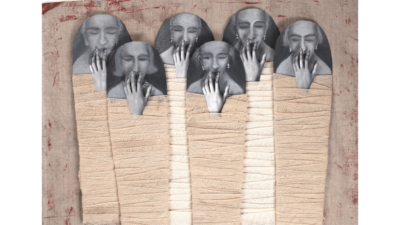 Being and Belonging: Contemporary Women Artists from the Islamic World and Beyond
This bold new ROM exhibit features compelling artworks by 25 women artists from Africa, Asia, North America, and Europe, offering fresh perspectives on the defining issues of our time—exploring themes like identity, power, sexuality and displacement. More than 100 art pieces will be on display starting July 1, including paintings, photography, graffiti art, textiles, ceramics, animation, mosaics, and video installations. Make some time this summer to see this eye-opening exhibit. More info here.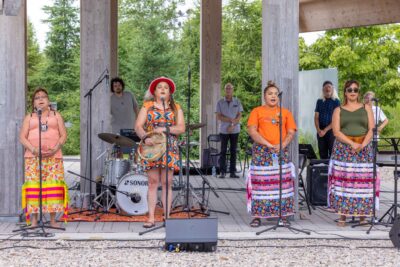 SummerSeries in Trillium Park
Enjoy a free, fun-filled day of summer fun, live music, and entertainment at Trillium Park on July 1, with the launch of Ontario Place's SummerSeries. Take in performances by hoop dancer River Christie-White, the Manitou Mkwa Singers, DJ MelBoogie, Afropan Steelband, The Soul Motivators, and more, plus arts and crafts, yoga classes for adults and kids, a henna booth, a photo booth, and a communal bonfire. More info here.