Two beloved Toronto festivals return to the city this week, as well as a variety of captivating art, dance, and stage events.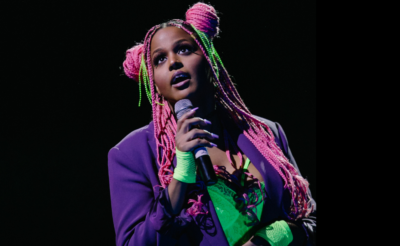 She's Not Special
She's Not Special is Fatuma Adar's one-woman musical-comedy performance about the pressures of creating as an intersectional, marginalized artist, letting go of exceptionalism, and embracing mediocrity. As a Black, Muslim, woman artist, Adar has a lot to say about intersectionality, and the anxieties that come with representing multiple communities. After a successful digital run at Next Stage Theatre Festival last year, Adar will be performing She's Not Special live at Tarragon Theatre from May 24-28. Leave your expectations at the door and enjoy an upbeat celebration of identity and artistry. Tickets are available here.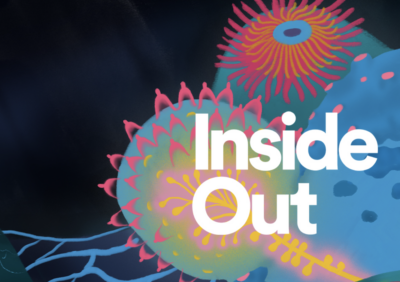 Inside Out 2SLGBTQ+ Film Festival
Kick off Pride Month early with the Inside Out Film Festival this week. Inside Out showcases diverse and multi-faceted queer stories from innovative 2SLGBTQ+ filmmakers around the world. This year's lineup features 107 films from 30 countries, including favourites from Toronto filmmakers Luis De Filippis (Something You Said Last Night) and V.T. Nayani (This Place). All in-person screenings at the festival will take place at the TIFF Bell Lightbox—get your tickets now.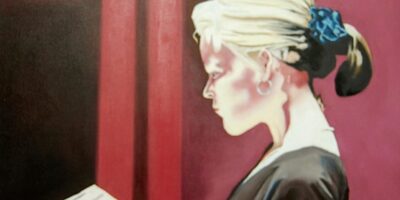 Lyrical Wanderings: Toronto Women Poets
This Thursday at The Theatre Centre Cafe, hear from six local women poets as they share their latest work in this intimate space. Debra Black, Robin L Harvey, Kelly Mary McAllister, Anna Dinissuk, Heather Birrell and Rana Khan will share their poetry at this free event. Listen, get inspired, and enjoy delicious treats and drinks. Space is limited—sign up here.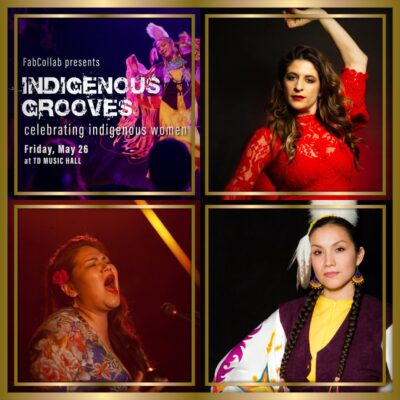 Indigenous Grooves
Described as an electronic powwow, Indigenous Grooves is a night of vibrant festivities in celebration of Indigenous women and non-binary artists. This Friday at TD Music Hall, an exciting lineup of all-Indigenous, all-women and non-binary DJs, electronic music artists, traditional singers and dancers, and vendors will come together for one thrilling evening of performances and celebration. Everyone is welcome to attend! Tickets are available here.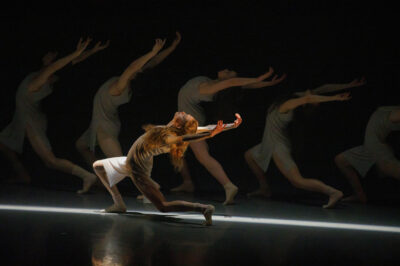 INFLORESCENCE
Celebrate the coming of spring at INFLORESCENCE, a weekend of free dance programming at Union Station, featuring the next generation of Toronto dance artists. The National Ballet of Canada RBC Apprentices Company will be performing at the station on Saturday, showcasing a wide range of dance forms, including ballet, flamenco, jazz, contemporary dance and dance-theatre. The event will continue on Sunday with performances from three of the most prominent dance educational institutions in Toronto, as well as a showcase from Ballet Creole. See the full schedule here.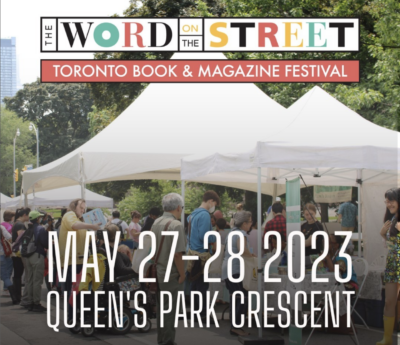 Word on the Street
Toronto's beloved book and magazine festival returns this weekend! Word on The Street features hundreds of Canadian and Indigenous authors and a vibrant outdoor marketplace for you to discover your next favourite book or magazine. This year, some of the incredible authors you can look forward to include: Catherine Hernandez, Uzma Jalaluddin, Cherie Dimaline, Shannon Lee Simmons, Zoe Whittall, Amy Stuart and many, many more. Explore this community literary street fest for free, this Saturday and Sunday. See the full event lineup here.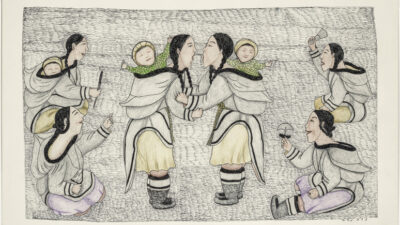 TUSARNITUT! Music Born of the Cold at the ROM
With more than 100 sculptures, prints, drawings and installations themed around music from the 1950s to the present, this new exhibit at the ROM explores the fundamental role music plays in Inuit life. TUSARNITUT! (which translates to "sounds that please the ear") invites visitors to examine the connections between Inuit visual arts and two prominent musical genres: drum dancing and throat singing. The exhibit is open to the public now — more info here.