Get excited about two major arts festivals happening in Toronto this week. See Canadian and international filmmaking talent on display at Reel Asian Film Festival, and watch the runways for showstopping looks from Canadian designers at Fashion Art Toronto's fashion week. More on these and other film screenings, markets and events you'll love this week.
Uncovered: The Music of ABBA
Calling all dancing queens: Celebrate the iconic music of ABBA this week with a concert at Toronto's Koerner Hall. Canadian performers will reimagine the legacy of ABBA through a musical theatre storytelling lens, with imaginative arrangements by Reza Jacobs. The show is running from November 8-10—grab your tickets here.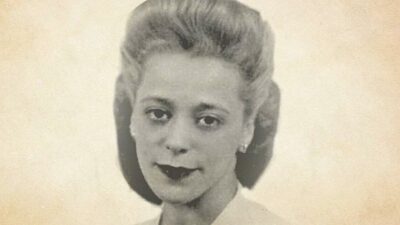 Films to Mark Viola Desmond Day
On November 8, learn more about the incredible legacy of the woman on our $10 bill. Honour Viola Desmond Day with a free community screening of two films documenting her impact. Journey to Justice tells the stories of Desmond and her fellow Black Canadians who fought for civil rights in Canada. Desmond was also a trailblazer in the Black beauty industry. In Nancy's Workshop, she teaches young Black girls to love and care for their natural hair. More details on the Hot Docs Cinema site.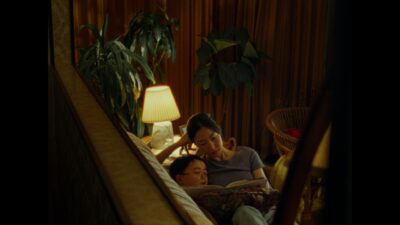 Reel Asian Film Festival
The 26th annual Toronto Reel Asian Film Festival kicks off this week. With both in-person and digital programming, the festival will feature 77 films from a range of regions, reflecting on connections with community, culture, and imagined worlds. Opening the festival on November 9 is the award-winning film Riceboy Sleeps by Canadian director Anthony Shim- the director and cast will make an appearance on opening night at Hot Docs Cinema. Tickets and schedule here.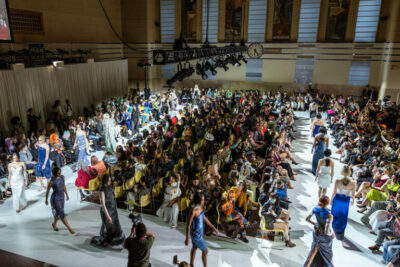 Fashion Art Toronto Fall 2022 Showcase
30 Canadian designers will showcase their collections at Fashion Art Toronto's Fall 2022 fashion week! As the longest running fashion week in the city, Fashion Art Toronto is a multi-sensory experience, featuring runway shows, fashion presentations, performances and art. Take in innovative and showstopping pieces from November 10-13 at Parkdale Hall. See here for tickets and the full schedule of runway shows.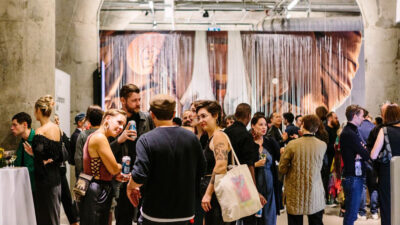 Free Friday Nights at MOCA Toronto
MOCA Toronto is now offering free admission on Friday nights! From 5-9pm every Friday, enjoy the museum's contemporary art exhibits and take in the historic building for no cost. The museum will come to life with live performances, installations, pop-ups and activations, as well as special events on select dates. Book an entry timeslot in advance to guarantee entry or drop in on the day.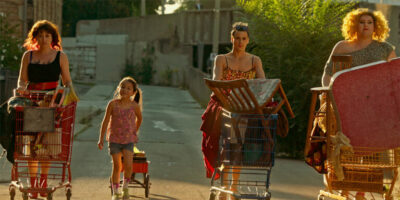 ROSIE Screening at Cineplex
ROSIE first premiered at TIFF earlier this year, and now the poignant film from award-winning Indigenous filmmaker Gail Maurice will be playing at the Yonge-Dundas Cineplex from November 11-17. After her mom dies, Rosie is sent to live with her francophone Aunt Fred, who she has never met. Fred has lost her job, is on the verge of eviction, looks nothing like Rosie, and didn't expect to suddenly become a caregiver. Fred introduces Rosie to her two best friends Flo and Mo, glamorous, gender-bending street workers. In the end, Rosie transforms the lives of these colourful characters and finds love, acceptance, and a true HOME with her new chosen family of glittering outsiders.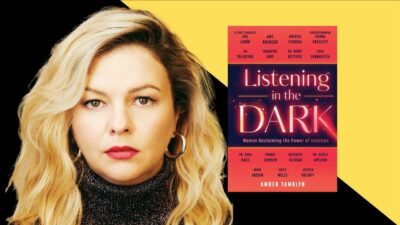 Amber Tamblyn on the Power of Women's Intuition
At Hot Docs Cinema this Sunday, award-winning author, activist and actress Amber Tamblyn will discuss the impactful anthology Listening in the Dark: Women Reclaiming the Power of Intuition. Edited by Tamblyn, with contributions from Jia Tolentino, Jessica Valenti, Samantha Irby, Congresswoman Ayanna Pressley and Amy Poehler, this empowering collection focuses on women reclaiming their intuition in spite of a society that has taught generations of women to remain silent. Get your tickets for this discussion happening on Nov 13.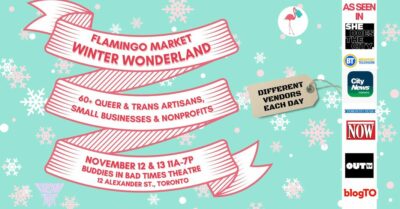 Flamingo Winter Wonderland Market
Kick off the holiday market season with a trip to Flamingo Market's Winter Wonderland! Shop for one-of-a-kind holiday gifts from 60+ queer and trans artisans, small business owners and nonprofits at this award-winning market. Head over to Buddies in Bad Times Theatre on November 12 and 13 — entry is free.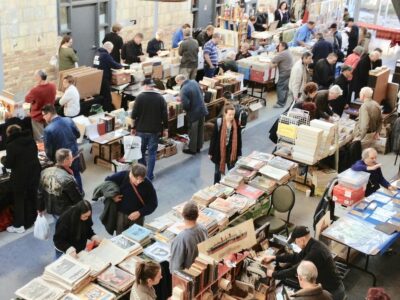 Old Book and Paper Show
Love vintage prints, old movie posters, or antique collectibles? Toronto's only show dedicated to old books and vintage paper is taking over the historic Artscape Wychwood Barns on November 13. Shop from plenty of unique vendors from across Ontario, specializing in old books, rare books, and various vintage items, including photography, postcards, magazines, comic books and more! More info.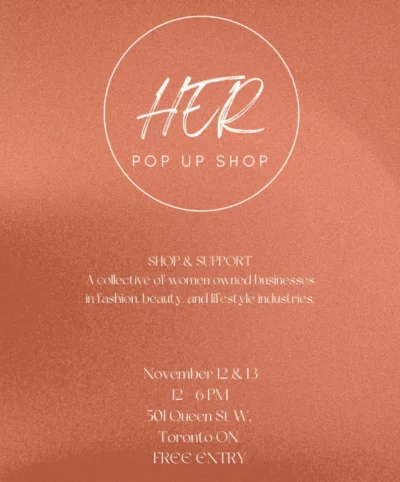 Her Pop Up Shop
Support women-owned fashion, beauty, & lifestyle businesses at this Toronto pop-up market. Browse Her Pop Up's Instagram page to see some of the featured brands—from beautiful handcrafted jewelry to delicious cookies to hair and skincare essentials. Shop this weekend at 501 Queen St. W.