This is an action-packed week in the Toronto arts community, with TIFF celebrations kicking off, a new season of art exhibits launching, and so much more. Find something fun!
Asking for a Friend- Author Talk with Kerry Clare
Celebrate the launch of Asking For a Friend, the third novel from Toronto author Kerry Clare. Partly set at the Lillian H. Smith Branch, this is the story of an enduring relationship between two best friends that unfolds across decades. Kerry also wrote a powerful essay for SheDoesTheCity about how the overturning of Roe v Wade influenced this novel. More info here.
When: Sept 6
Where: Toronto Public Library- Lillian H. Smith Branch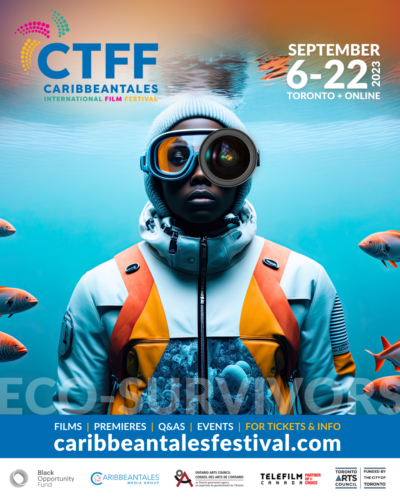 CaribbeanTales International Film Festival
The 18th year of the CaribbeanTales International Film Festival returns with a diverse range of 45 films from the Caribbean and African diaspora, with a focus on narratives about the urgency of climate change. See film premieres, special guests, discussions and more. More info here.
When: Sept 6-22
Where: Harbourfront Centre
The Waltz
Returning to Toronto for a limited run, The Waltz is a nostalgic, heartwarming production following two Saskatchewan teenagers who spend one evening with a boom box, exploring ideas of home and love at first sight. More info here.
When: Sept 6-17
Where: Factory Theatre
The Children Have to Hear Another Story
Honour an icon of Indigenous cinema at this new exhibit, celebrating the work of Alanis Obomsawin. With a wide selection of her films, prints, music, and archival documents, learn about Alanis Obomsawin's incredible artistic achievements and activism that have paved the way for Indigenous representation in Canada. More info here.
When: Opening Night Sept 6, Exhibit runs from Sept 7-Nov 25
Where: Art Museum at the University of Toronto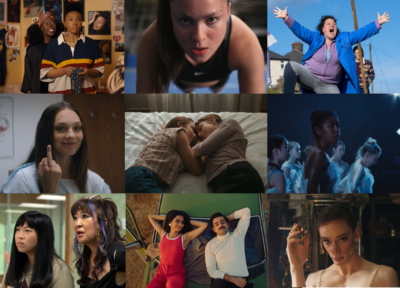 TIFF
The wait is over—the Toronto International Film Festival kicks off this week with a stacked lineup of programming that any film lover will enjoy! From hundreds of Canadian and international film premieres, tons of appearances and chats with filmmakers, and a buzzing Festival Street with live performances, outdoor movies, and fun activations, there is something for everyone at TIFF. See our guide to the festival! More info here.
When: Sept 7-17
Where: TIFF Bell Lightbox and nearby venues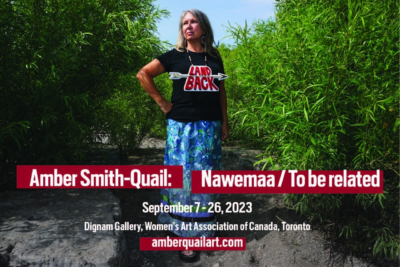 Amber Smith-Quail: Nawemaa / to be related
A reflective new art exhibit from Indigenous artist and educator Amber Smith-Quail is launching this week. Featuring beadwork, mixed-media pieces, and paintings, Amber addresses the forced disconnection of First People from the land. As a member of Alderville First Nation, themes of relationship, identity and family are explored throughout her creations. More info here.
When: Sept 7-26
Where: Dignam Gallery, Women's Art Association of Canada
Nice to See You: A Solo Exhibit by Emily May Rose
Featuring her signature city-dwelling raccoon characters, this new exhibit from Toronto artist Emily May Rose is a collection of captivating new creations showcasing her whimsical and humourous style— this is sure to bring a smile to your face. More info here.
When: Sept 7-19
Where: Northern Contemporary Gallery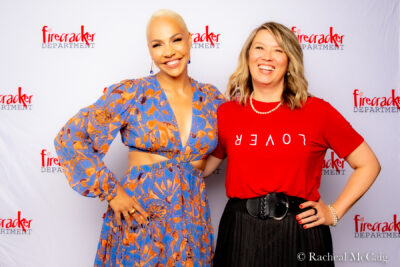 Firecracker Department Annual TIFF Brunch
Celebrate with a community of like-minded women and non-binary artists at this annual Firecracker Department event! Hosted by Naomi Snieckus, this gathering is all about inspiring creative action and connections. Head over to our Instagram to win tickets! More info here.
When: Sept 9
Where: Centre for Social Innovation – Annex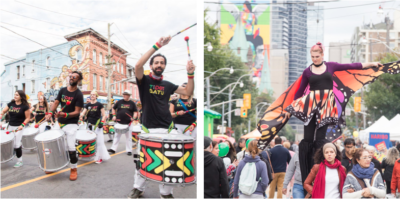 Cabbagetown Festival
A two-day street festival is taking over Cabbagetown this weekend. Join in this neighbourhood celebration for live music performances, street performers, local artisans, food trucks, and more. More info here.
When: Sept 9-10
Where: Parliament Street from Gerrard to Wellesley & Carlton Street from Parliament to Ontario