With the festival fast approaching, the buzz for TIFF is already in the air! The full schedule of films has been released, and we're eager to dive deeper into the incredible offerings at TIFF 2023.
Last year marked a huge return to in-person festivities for TIFF, and it was also a landmark year for women filmmakers and Canadian talent. We're proud to see that 2023 will bring us even more diverse and innovative storytelling, with exciting debuts from fresh talent, and new features from filmmakers we already love.
The titles we have on our radar this year are stories about seeking acceptance and love, stories about relationships falling apart and coming together, stories that deal with grief, abuse, and exile, but also newfound love, the joy of community, and the relief of letting go.
The full schedule of hundreds of films and events is available for you to dive into now—we hope our guide helps you plan a fun and fulfilling festival. TIFF runs from September 7-17. Tickets are available to TIFF members starting August 18, and to the public on August 28.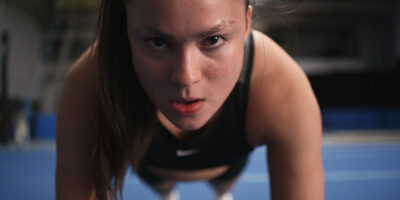 Backspot – D.W. Waterson
This queer cheer drama stars Devery Jacobs as an ambitious young cheerleader with crippling anxiety. When her coach gives her an opportunity to join the Thunderhawks, a high-performance All-Star team, she must decipher her own voice from the women around her, and form a healthier relationship to the sport that she loves.
Backspot is the feature film debut from Toronto-based filmmaker D.W. Waterson, creator of the award-winning web series That's My DJ, and is executive produced by Elliot Page — so much Canadian star power in one film! Jacobs wowed us with her performances in Reservation Dogs and This Place (TIFF 2022), and we can't wait to see the intensity she brings to this role.
Public Screenings: Sept. 8, Sept. 11, Sept. 15. More info here.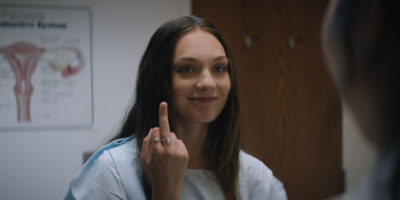 Fitting In – Molly McGlynn
This sophomore feature from Canadian director Molly McGlynn stars Maddie Ziegler as a teen who must confront her new reality when diagnosed with a rare reproductive abnormality. The film premiered at SXSW this spring, and is loosely based on McGlynn's journey with MRKH, a rare reproductive condition.
We last spoke to McGlynn about her podcast Hello My Mom is Dead, and we're continually impressed at how she confronts heavy topics like death, substance abuse and grief with a daring and refreshing perspective—we can't wait to see her take on the often misunderstood issue of women's reproductive health.
Public Screenings: Sept. 9, Sept. 12. More info here.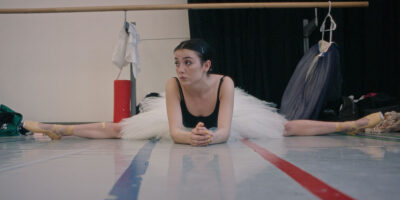 Swan Song – Chelsea McMullan
Chelsea McMullan's documentary Swan Song takes us inside the National Ballet of Canada's 2022 production of Swan Lake, choreographed for the first time by the legendary Karen Kain, who famously debuted in the ballet in 1971.
We admired how McMullan captured the magic of Tanya Tagaaq as co-director of Ever Deadly (TIFF 2022), and Swan Song promises another intimate look at an unforgettable performance.
Public Screenings: Sept. 9, Sept. 11, Sept. 15. More info here.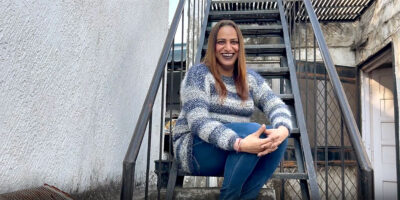 I Am Sirat – a collaboration between Sirat Taneja and Deepa Mehta
I Am Sirat explores the duality of everyday life for Sirat, a transgender woman living in New Delhi. Caught between duty and self-determination, Sirat lives with her widowed mother, fulfilling responsibilities in the tradition of an Indian male. But for herself, her friends and co-workers, she identifies as Sirat, the woman she has always known herself to be. Mehta documents Sirat's everyday life at work, home and with friends, as she longs for acceptance from her mother and embarks on a quest to reclaim herself.
Shot entirely on smartphones, this documentary is a collaboration between Sirat and award-winning filmmaker Deepa Mehta, and it is sure to be deeply moving.
Public Screenings: Sept. 14, Sept. 15, Sept. 16. More info here.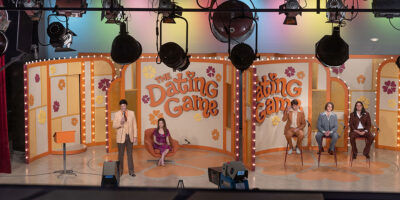 Woman of the Hour – Anna Kendrick
Based on the chilling true story of serial killer Rodney Alcala, Anna Kendrick examines uncomfortable gender dynamics in her directorial debut. The story centres on Alcala's infamous appearance on the show The Dating Game, which happened to be in the midst of his 1970s murder spree.
Kendrick gave a knockout performance in the psychological thriller Alice, Darling (TIFF 2022), and we have high hopes for another bone-chilling yet thought-provoking story from her.
Public Screenings: Sept. 8, Sept. 9. More info here.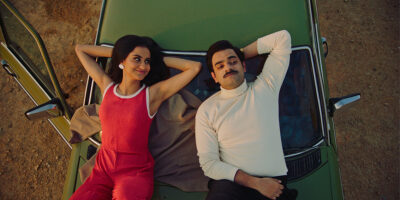 The Queen of My Dreams – Fawzia Mirza
Fusing elements from Indian cinema and classic Canadian coming-of-age stories, Fawzia Mirza's The Queen of My Dreams details key moments in the lives of queer Muslim grad student Azra (Amrit Kaur of The Sex Lives of College Girls), and her mother Mariam, as they cope with the sudden death of Azra's father and connect over their shared love of a Bollywood star.
Public Screenings: Sept. 8, Sept. 9. More info here.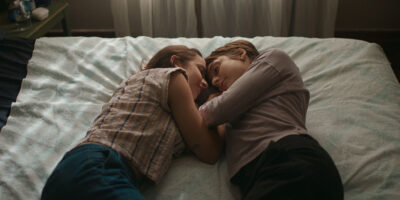 Days of Happiness – Chloé Robichaud
Montreal filmmaker Chloé Robichaud's ambitious and highly-anticipated drama Days of Happiness stars Sophie Desmarais as Emma, a young conductor and rising star in Quebec, who faces a crossroads in her life and career.
Public Screenings: Sept. 9, Sept. 10. More info here.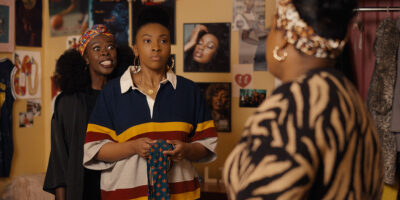 Bria Mack Gets a Life – Sasha Leigh Henry
This comedy series from Toronto-based writer-director Sasha Leigh Henry follows Bria, a young Black woman reluctantly entering the workforce. Both mundane and awkward events unfold as the expectations of adulthood do not meet reality.
With comparisons to Issa Rae's work on the web series The Mis-Adventures of Awkward Black Girl, and episodes co-directed by the incredible Kelly Fyffe-Marshall, this series has us intrigued.
Public Screenings: Sept. 10, Sept, 16. More info here.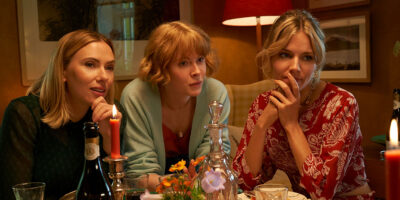 North Star – Kristin Scott Thomas
Starring Scarlett Johansson and Sienna Miller, this charming family drama hones in on the inner lives and relationships of three sisters. As they come together for their mother's third wedding, they must all let go of men in their lives in their own ways.
Public Screenings: Sept. 7, Sept. 8, Sept. 15, Sept. 16. More info here.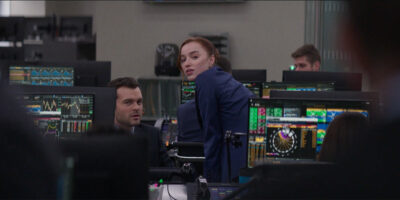 Fair Play – Chloe Domont
Described as "a Wall Street for the #MeToo era," Fair Play stars Phoebe Dynevor (the beloved star of Bridgerton's first season) and Alden Ehrenreich. The couple is already keeping their relationship under wraps at their ruthless finance job, but everything is further complicated when Emily (Dynevor) is promoted, straining both their private and public relationships.
Public Screenings: Sept. 13, Sept. 14, Sept. 15. More info here.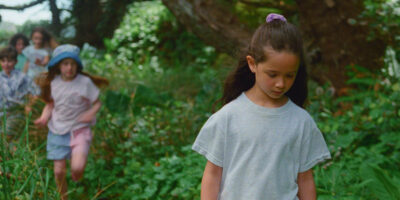 Seagrass – Meredith Hama-Brown
In this debut from BC filmmaker Meredith Hama-Brown, a Japanese Canadian woman brings her family to a therapy retreat on the Pacific Coast. As her relationship with her husband unravels, their children are affected, and issues of grief, shame, intergenerational trauma and racial identity all intersect and test their relationships.
Public Screenings: Sept. 8, Sept. 9. More info here.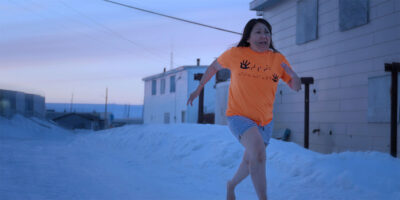 Tautuktavuk (What We See) – Carol Kunnuk, Lucy Tulugarjuk
Inspired by the lives of filmmakers Carol Kunnuk and Lucy Tulugarjuk, two sisters attempt to connect and heal during the pandemic. With one sister in Nunavut and the other in Montreal, the story is told primarily through video chats, examining the isolation of lockdown and the trauma that can resurface in trying times.
Public Screenings: Sept. 10, Sept. 12. More info here.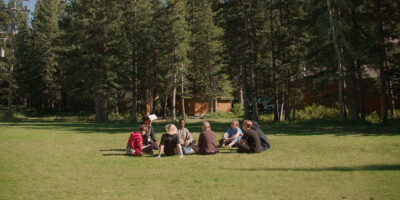 Summer Qamp – Jen Markowitz
In Summer Qamp, we're taken into the world of rural Alberta's Camp fYrefly, a safe space for queer, non-binary, and trans teens to spend time together, away from bullies and unaccepting families. At a time when hateful rhetoric around 2SLGBTQ+ people only seems to be increasing, this seems like a much-needed spotlight on queer joy and friendships—and the love that blossoms when the hate is kept at bay.
Public Screenings: Sept. 9, Sept. 10. More info here.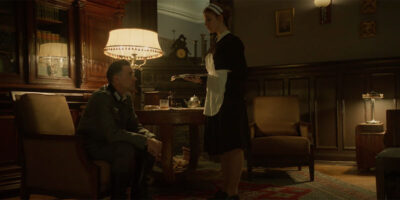 Irena's Vow – Louise Archambault
In the midst of the Nazi invasion of Poland, a former nurse risks everything to shelter a dozen Jewish refugees in the home of her boss — a Nazi commandant. We're anticipating a stellar dramatic performance from star Sophie Nélisse (best known for her standout role in the series Yellowjackets).
Public Screenings: Sept. 10, Sept. 11. More info here.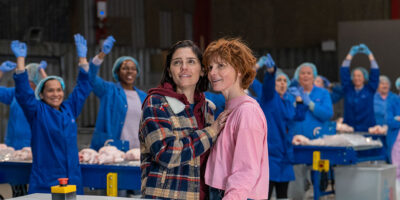 Chuck Chuck Baby – Janis Pugh
Against the backdrop of a chicken processing plant in Wales, Chuck Chuck Baby follows the burgeoning friendship and love between two women as they both face difficult choices. The film explores grief, community and women's autonomy—and you can expect some spontaneous musical numbers!
Public Screenings: Sept. 8, Sept. 10, Sept. 16. More info here.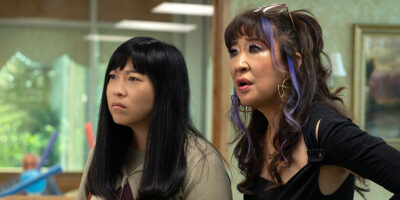 Quiz Lady – Jessica Yu
Sandra Oh and Awkwafina are a dynamic duo in Quiz Lady, starring as two sisters who must pay off their mother's gambling debts. They concoct an elaborate scheme to go on a trivia show to win back the cash, and plenty of witty hijinks ensue.
Public Screenings: Sept. 9, Sept. 13, Sept. 17. More info here.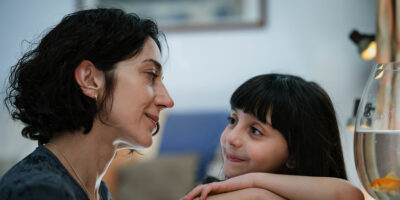 Shayda – Noora Niasari
In this fiction feature debut from Noora Niasari, a survivor of domestic violence seeks a fresh start for her and her daughter, far from her home in Iran. Zar Amir Ebrahimi, winner of Cannes' Best Actress award for Holy Spider, stars in this compelling story inspired by Niasari's childhood, with a timely connection to the courageous protests from women in Iran.
Public Screenings: Sept. 13, Sept. 14. More info here.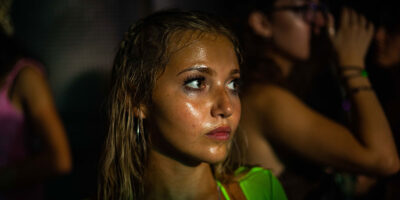 How to Have Sex – Molly Manning Walker
On a wild vacation on the Greek island of Crete, a trio of 16-year-old best friends are out on a mission to party…and have sex. A drunken night leads to a morning of confusion, as the girls learn about the value of self-acceptance and friendship.
Public Screenings: Sept. 8, Sept. 15. More info here.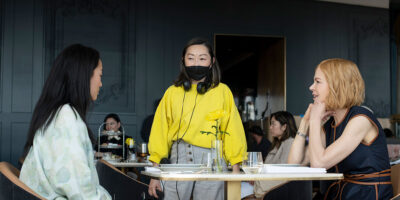 Expats – Lulu Wang
TIFF is screening the penultimate, feature-length episode of Lulu Wang's six-part limited series Expats, starring Nicole Kidman. Set in 2014 Hong Kong, this adaptation of Janice Y.K. Lee's novel The Expatriates tells the story of a family tragedy from several different perspectives, weaving back and forth in time.
In this episode, a typhoon is approaching and political tensions are rising, as we're brought into the lives of two Filipina domestic workers.
Public Screenings: Sept. 8. More info here.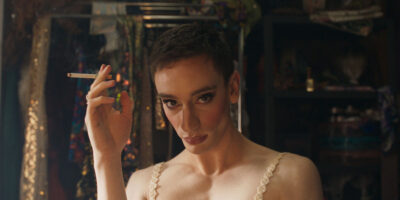 Solo – Sophie Dupuis
Sophie Dupuis' Solo centres on Simon, a Montreal drag performer thriving in his new relationship, until his long-estranged mother comes back into his life. When his past and present merge, he realizes neither can offer him the approval he's seeking.
Public Screenings: Sept. 10, Sept. 11. More info here.
We could go on and on and on! EVEN MORE titles we can't wait to see at TIFF 2023: Ru, Thank You for Coming, Unicorns, Telling Our Story, Woodland and Last Summer.
The Toronto International Film Festival runs from September 7-17. See the TIFF website for the full list and schedule of films.