Kelly Fyffe-Marshall's When Morning Comes is a stunning and vital film about what a mother is willing to sacrifice to give her son a better life.
After her husband dies, Neesha (Shaquana Wilson) is left to raise her son alone. Knowing options are limited in Jamaica, she makes the painstakingly difficult decision to send 10-year-old Jamal (Djamari Roberts) to live with his grandmother in Toronto, in hopes of giving him a brighter future.
When Morning Comes opens in the lush tropical forests on the northeast coast of Jamaica with Bunny Wailer's Dream Land playing, setting the tone for a breathtaking and mesmerizing film. "Portland is a coastal town and it is so beautiful. When people see the movie they're going to see the blue and turquoise of the water, the mountains… they are going to see the beauty of Jamaica."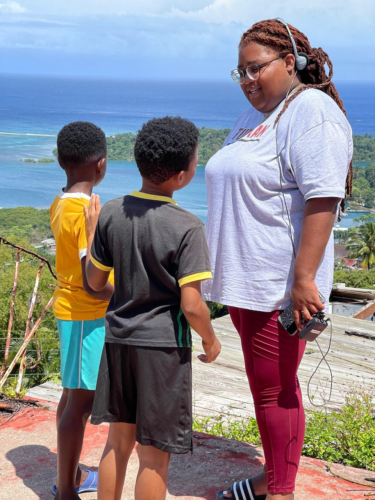 It is in this serene place where Jamal has spent his childhood playing soccer with friends, fishing in the sea, eating fresh mangoes and papayas for breakfast, and running wild in the forest trails that surround his home. While picturesque, it hasn't been an easy childhood. He frequently visits his father's grave to talk to him, rubs up against local bullies, and has recently been suspended from school.
With her poetic pacing, Fyffe-Marshall gives audiences a film they can sink into, one that provides time for viewers to get close to Jamal and reflect on his circumstances, and those of his mother's too.
While most of the story takes place in Portland, the film also moves to Kingston, Jamaica's bustling and vibrant capital city. "Whenever I see Jamaica on screen it's always very stereotypical. It was important that we got it right.. that we made it the most authentic film so that my family could watch it and say 'That's the Jamaica I know.'"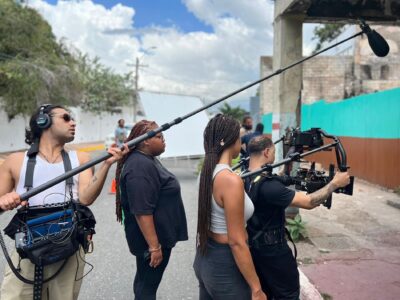 In Kingston, Neesha does all the things she needs to do to prepare her son for his move to Toronto—his first time on a plane, and a journey he will do alone. Scenes at the passport office and market share tender everyday connections with strangers, adding to the warmth of the film, and showing a Jamaica with a strong sense of community.
Beyond the strong storytelling and a knockout performance by young Djamari Roberts, cinephiles will be awed by the sheer beauty of this film—from the striking colour palette to the remarkable sound design, and the well-chosen soundtrack that includes tracks by Sister Nancy, Jessie Royal and award-winning Toronto rapper Choclair.
In 2020, Fyffe-Marshall received the prestigious TIFF Changemaker Award. Last year, the Toronto director got a buzzworthy nod from Ava Duvernay, when her short film Black Bodies screened at Sundance. With her list of accolades garnered in recent years, we anticipated that Fyffe-Marshall's feature debut would be strong, but she's created something more than strong with When Morning Comes.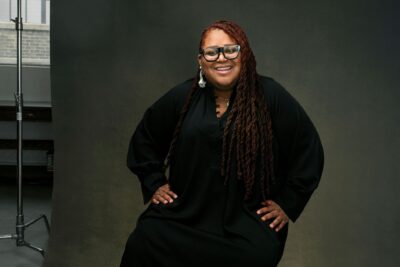 The film will resonate with thousands of first-generation Canadians, but Fyffe-Marshall admits that her reason for making the film is more personal. "My grandfather, who turns 80 this year, has never seen himself on the big screen. This was my opportunity to do that for him."
Like 2021 award-winning TIFF hit Scarborough, When Morning Comes is a shining example of the heartfelt storytelling that Canadian audiences need: eye-opening films that bring depth and compassion to rarely seen or understood stories. V.T Nayani's This Place, Lina Rodriguez' So Much Tenderness, and Clement Virgo's Brothers are three of several homegrown films premiering at TIFF 2022 that likewise share Canadian stories that we haven't seen enough of on screen. For Fyffe-Marshall, and for everyone, this noticeable (and long overdue) shift represents a promising future for Canadian film. "Seeing these beautiful new complex radicalized stories makes me hopeful."