Toronto Vintage Clothing Show is simply put, its own experience; a choose-your-own fashion adventure that we look forward to every year! In fact, we just had a major moment going down the rabbit hole of TVCS's colourful Insty account. There was gasping and pearl clutching. There may or may not have been a wee bit of salivating because THE HOLY GRAIL OF VINTAGE is coming to Toronto next weekend, Oct 3rd and 4th.
The fashion walkabout begins with the roaring 1920's and the go-go spirit of dappers and flappers, the leap of textile modernism between the wars. Before you know it, there's a big Jazz and Mod stop in the 50's and 60's with shorter skirts, slicker shoes and a whole lotta 'tude. What's that sound? Time to slide over to Monterrey Pop and funk freedom. Don't you worry baby, it's all enroute.
At every stop the intricate details, eye-catching silhouettes and sheer volume of beautiful, cared-for treasures from the past is nothing short of thrilling! In fact, it's grown to be the largest sale of vintage clothing in the universe! Or Canada….one of those two.
Every item in the gigantic space feels special and has been carefully selected. And once it's gone there's no overstock in the back. Luckily, there's a wide range of items available for every type of shopper and vintage aficionado. It's literally one of the few 'shows' where you can find something in every price point (ranging from a couple dollars to THOUSANDS for ultra-rare, collectors pieces).
This year promises to be one for the books, with old favourites returning and new vendors bringing in their best duds across the country, some even travelling from across the border.
If you're looking for delicate tea dresses and saucy jumpsuits (anybody going to Boobyball?), make Primetime your first stop!
Obsessed with jewels? Carole Tannenbaum Vintage Collection has the most exquisite assortment of vintage costume jewelry. If you're wondering why her name sounds familiar, it's because Carol LITERALLY wrote a book on the subject, called Fabulous Fakes.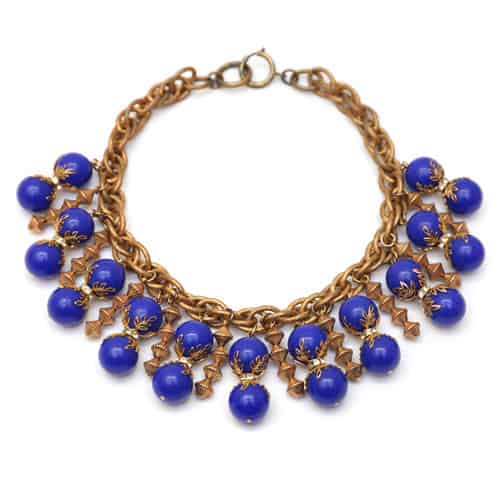 Making a triumphant return is Ian Drummond Collection, a wardrobe house specializing in vintage clothing. They will be selling some of their rarest pieces so be sure to get there early because your Halloween costume could be just around the corner!
New to the show, Chapel NYC will be bringing INCREDIBLE, rare tees from the 70's, 80's and 90's. Owner Patrick Matamoros' sourcing methods are nothing if not thorough. He once bought a 1976 Lynyrd Skynyrd shirt from a homeless man on a bus. WHAT A BOSS. We have to meet this guy.
Will all the bag ladies please stand up? Whether you're on the prowl for a specific item (Chanel Black Lambskin Double Flap, yes please!) or a classic handbag to add to your collection, you'll want to find Chanel Touch, Century Old and Donna Beasley immediately. (We're not kidding, these beauts go FAST!)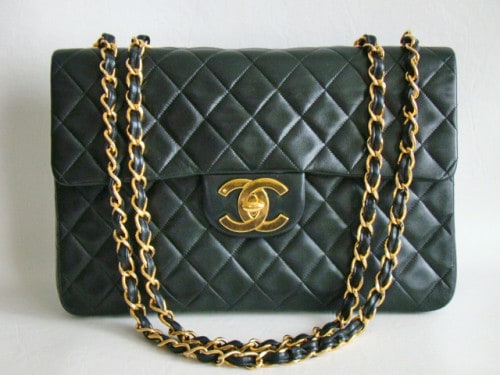 Once you're at the show, be sure to take a look at Toronto Antique and Vintage Market because entrance is included in your admission. (Gotta love a double feature!) Aaaand, there will be a DJ spinning retro classics and vintage "one hit wonders." Can your shopping experience get any better?
The answer is YES! Because one lucky reader will receive two passes and a $50 gift card to spend at the show!
To enter, tweet:
"Hey @shedoesthecity and @416VintageShow, I'm all about the vintage!"
Winner will be announced on Wednesday, September 30th by 4pm ETA.
When?
Saturday October 3, 2015, 10am-5pm
Sunday October 4, 2015, 10am-4pm
Where?
The Queen Elizabeth Building at Exhibition Place
180 Princes' Blvd., Toronto M6K 3C3
Admission?
$10 (Cash ONLY)
Can't wait? Us neither! Check out TVCS's social channels (Facebook, Twitter and Instagram) in the meantime for some inspiration!