For twenty-five years, Toronto's Rendezvous With Madness Festival, produced by Workman Arts, has remained the world's largest mental health film festival, and (as far as we know) the first established one. For its twenty-sixth year, this provocative and daring event, which aims to blow open important conversations about mental health and substance use disorders through its carefully curated programming, is expanding in length and breadth, offering guests a twelve-day festival program that will include eighteen features and short films, six live performance pieces, and a visual arts exhibition.
From a hard-hitting film about the hub of Afghanistan's heroin market and the disastrous side effects of its illegal trade, to "Dinner With Madness," an interactive theatre experience, there's no shortage of totally unique and enthralling programming. Here's our top pick for each day of the fest.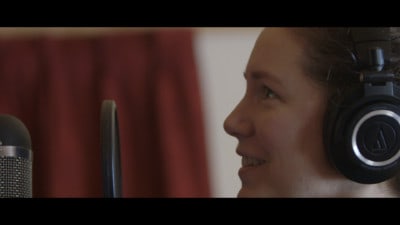 Wednesday, October 10
The Song and the Sorrow — Opening Night Film
Legendary Canadian songwriter, Gene MacLellan is best known for his hits from the 1970s, including "Snowbird," "Put Your Hand in the Hand" and "The Call." A Juno-award-winning musician, MacLellan gained national attention as one of the most brilliant songwriters in the Canadian music industry, but he was never comfortable with being in the spotlight. After struggling with depression, MacLellan took his own life in 1995.
The songwriter's daughter and musician, Catherine MacLella,n was only fourteen when her father committed suicide. Years after his death, Catherine revisits her father's past, trying to understand his life-long battle with depression. The Song and the Sorrow captures Catherine's personal struggle to reconcile her family's tragedy and break the silence surrounding mental illness.
Accompanied by live performances from Catherine MacLellan and Workman Arts' Bruised Years Choir. There will be a Q&A with the director following the screening.
Hot Docs Ted Rogers Cinema, 7:00 p.m.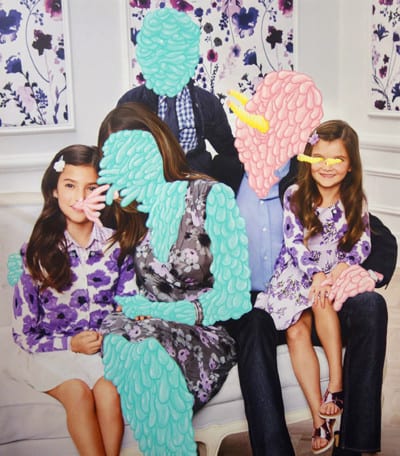 Thursday, October 11
Bursting Bubbles: Creating Context for Evolving Solitudes
"We all make bubbles…illusive membranes to harbour our solitary thoughts, fears, memories, beliefs, insights and perceptions of ourselves and our reality. Insulating and flexible as they may seem, bubbles are feeble strongholds against piercing moments of epiphany. Variably, through states of introspection, irony or innovation, participating artists explore the nature of evolving solitudes, pushing comfort zones, bursting bubbles and processing the impacts." —Claudette Abrams
Don't miss the opening reception of this powerful visual exhibition.
Toronto Media Arts Centre, 7:00-9:00 p.m.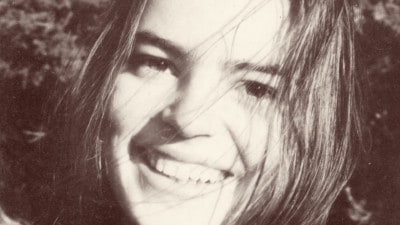 Friday, October 12
My Talk With Florence
As challenging a film as you are likely to see this year (or any year for that matter), this two-hour portrait of an abuse survivor at the hands of a lauded contemporary artist is sadly more timely than ever given recent overdue falls from grace throughout the arts and entertainment spheres.
"Shoah meets Sálò, debating about the freedom of 1968. A minimalist interview-film dealing with one of the most disturbing life-stories of the twentieth century. Florence Burnier-Bauer fled from the sexual and psychological abuse by her post-war bourgeois home into a vagabond life of crime and freedom. She ended up in the Austrian counterculture community Friedrichshof, led by the infamous Vienna Actionist artist Otto Mühl, where her own children were subsequently taken away and the cycle of violence and mistreatment continued. This is the narrative of a woman who needed fifty years to learn to say no. An oral history of abuse, resistance and survival." —Austrian Films
Director in attendance thanks to generous support from the Goethe Institut Toronto. Screening to be followed by a panel discussion.
AGO: Jackman Hall, 8:30 p.m.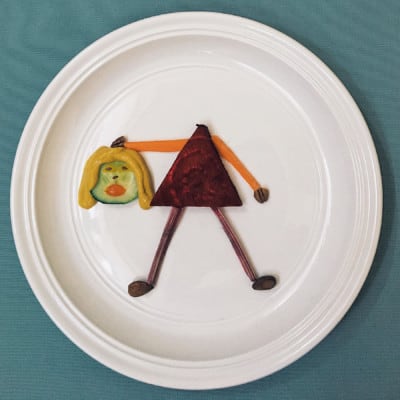 Saturday, October 13
Dinner With Madness
Every dinner party includes good food, light conversation, laughter and merry-making. Goat Howl Theatre invites you to join around a long table for a dinner party with all that and a creative twist. Three "mad" identified artists take you on a kaleidoscopic journey through the trials, tribulations and celebrations of living with mental health struggles. At any moment you might experience them singing sweet melodies, dancing in fury around the table, confronting inner bullies, and speaking frankly to loved ones about the effect mental health has on relationships. Break bread with the artists, get to know them, and together, you will build bridges of understanding and alter negative stigma.
Workman Arts Theatre, 8:30 p.m.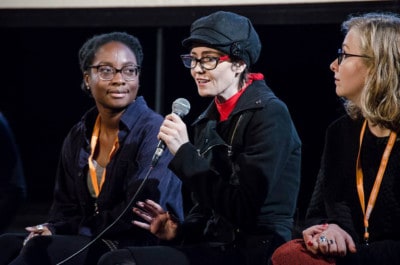 Sunday, October 14
If You Ask Me
In 2017, Rendezvous With Madness and CAMH's National Youth Action Committee (NYAC) partnered to create "If You Ask Me" (IYAM), a compilation of short films created by Canadian youth exploring their own experiences with mental health and/or addiction issues.
This year, NYAC and RWM commissioned fifteen of the youth filmmakers to create new IYAM films. Participating in a series of workshops with RWM mentors Nadine Espinoza, Rick Miller and Maria-Saroja Ponnambalam and facilitated by youth mentor Erum Khan, the filmmakers supported each other through the creative process by pushing themselves to share their stories and answer important questions.
Workman Arts Theatre, 5:00 p.m.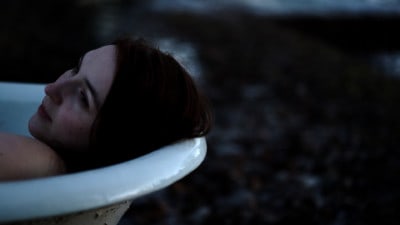 Monday, October 15
Stormshelter
A mother living with bipolar affective disorder is working through trauma, illness and healing in a psychiatric hospital. Alberta is recovering with her psychiatrist's help and, in the process, is trying to learn how to be a parent with illness for her children. Through the course of a manic episode, Alberta is struck by visions and insights into her past and future. Can her altered state be the very thing that guides her back to her children? Chronicling her stay at the Centre for Addiction and Mental Health, this gritty yet magical play shines a light on the process of coming to terms with one's own mental health.
There will be a discussion following this show.
StoneMarrow Theatre (CAMH, Community Centre Building), 6:00 p.m.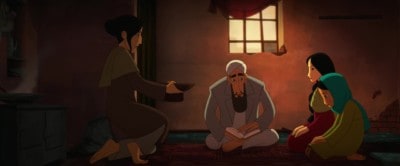 Tuesday, October 16
The Breadwinner
Nominated for an Academy Award in the category Best Animated Feature Film, The Breadwinner follows an eleven-year-old girl growing up under the Taliban regime in Afghanistan. When her father is wrongfully arrested, she cuts off her hair and dresses like a boy in order to support her family. Equal parts thrilling and enchanting, The Breadwinner is an inspiring and luminously animated tale about the power of stories to sustain hope and carry us through dark times.
Free outdoor screening—no tickets necessary!
Dufferin Grove Park, 7:30 p.m.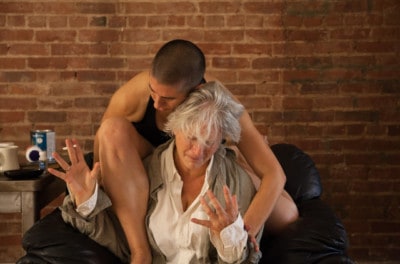 Wednesday, October 17
The Red Horse Is Leaving
Erika Batdorf creates a portrait of her mother, Thaya Whitten, a painter who toured Canada in the 1960s doing controversial performance art. Through the use of biosensors, this interactive theatrical two-hander explores the meeting point of madness and creativity.
There will be a Q&A following this show.
Artscape (910 Queen Street West), 8:00 p.m.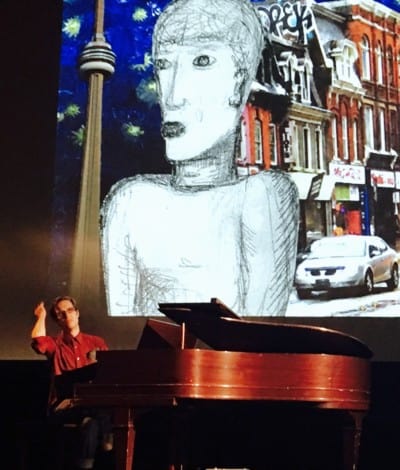 Thursday, October 18
Manitoba Music: Art/Story/Album
While earning the city's top performing arts accolades, Jim LeFrancois' world was secretly closing in. He received a call from rural Manitoba, just above the North Dakota border, letting him know that his last surviving grandparent was ailing. He left within a few days of receiving the call and stayed for six weeks to help out; in truth, he was running away.
There will be a discussion following this performance.
Workman Arts Theatre, 9:00 p.m.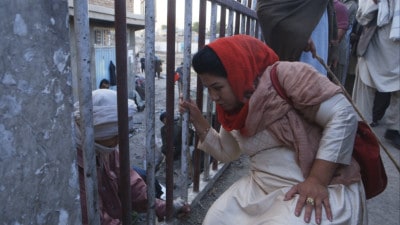 Friday, October 19
Laila At The Bridge
Drug addiction affects millions of people in Afghanistan and has become one of the country's deadliest problems. Amidst this crisis, Laila Haidari, the "Mother of the Addicts," founded her own trailblazing addiction treatment facility. She finances the centre by running a restaurant, where she employs recovering heroin addicts as waiters. Local authorities chastise Laila and her methods while doing nothing to help the victims of Kabul's opioid crisis. Laila has to stand against the corrupt government, financial hardships and even death threats to keep her centre alive.
There will be a discussion following the screening.
AGO: Jackman Hall, 6:00 p.m.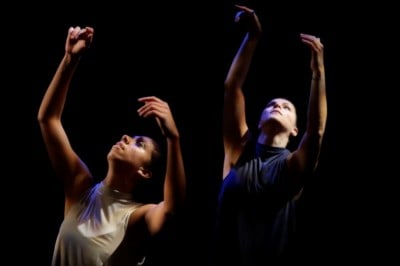 Saturday, October 20
Nerve Endings: Closing Night Party
On Saturday, October 20, the entire Workman Arts building will come alive with art and performance! In true Rendezvous fashion, artists of all genres and styles will animate the night with real, raw, immersive and interactive pieces about mental health and lived experience. Expect an eclectic, honest, inclusive and courageous program with energy building throughout the night. Music programming by Long Winter. Local hip hop artist 3K will kick off at 8:00 p.m. to make this art party complete.
Featuring performances by Rose the Clown, contemporary dance troupe SaMel Tanz, aerial circus artists Mary-Margaret and Elisa, and don't forget to join the Cult of Think Blank Human! Take the night home with you for just $2 at the Magic Gumball Machine of Fate, which puts an artistic twist on a childhood classic. The Magic Gumball Machine of Fate is an artist's multiple project that distributes work by Canadian creators and makes art affordable for everyone.
As well as our regular cash bar, check out our NA (non-alcoholic) bar serving up local sodas from JustCraft and other NA options (this ain't your grandma's soft bar).
All ages and PWYC at the door.
Workman Arts Theatre, 5:00 p.m.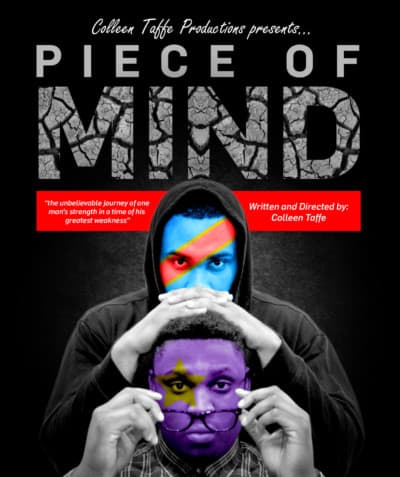 Sunday, October 21
Colleen Taffe Productions Presents: Piece of Mind
"The unbelievable journey of one man's strength in a time of his greatest weakness."
Tickets are $25. Limited PWYC available at door.
Jamaican Canadian Centre (995 Arrow Road), 6:00 p.m.
What an incredibly diverse lineup at this year's Rendezvous With Madness Festival! We can't think of a better way to engage in meaningful conversations about mental health than by engaging in this wide variety of compelling programming. The richness of perspectives showcased this year will surely shift thinking and stir up important discourse.
Congratulations to everyone who helps to grow this festival each year. If we had to choose one word to describe it, it would surely be groundbreaking.