Here are some of the albums we can't get enough of right now!
Chance The Rapper: Coloring Book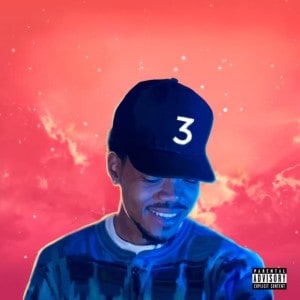 Coloring Book is the third mixtape from Chicago emcee Chance The Rapper and one of the best hip-hop outputs of 2016 to date. Uplifting and spiritual, the gospel-infused album spans a number of different genres – from rap and soul to funk, jazz, and even spoken word. Chance also enlisted the help of several high-profile artists for the project, including Kanye West, Lil Wayne, 2 Chainz, and Future.
Kicking things off is the Kanye-assisted "All We Got," a track focusing on Chance's partner Kirsten Corley, the mother of his young daughter, and what he's described as the "thesis" for Coloring Book. The theme of fatherhood carries into "Blessings," on which Chance declares, "Like my ex-girl getting pregnant and her becoming my everything." Whereas Kanye strayed from his objective of making "a gospel album with a whole lot of cursing on it," on The Life of Pablo, Chance absolutely nailed it with Coloring Book.
Must-hear track: "Angels" featuring Saba
Radiohead: A Moon Shaped Pool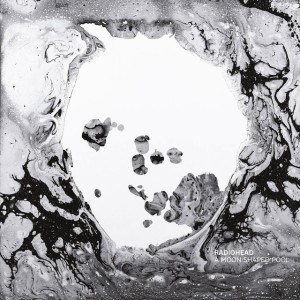 Radiohead took an interesting approach with the marketing of A Moon Shaped Pool, erasing their internet presence without warning and sending mysterious leaflets to U.K. fans prior to the album's release. It absolutely lived up to the hype, presenting some of the band's most emotional and haunting work in years.
A Moon Shaped Pool is more accessible than its predecessor, The King of Limbs, which should please those who weren't on board with Radiohead's more experimental approach. There's a familiarity there too, as the majority of the eleven tracks are reworks of earlier songs; fan favourite "True Love Waits" was first performed live in 1995, "Burn The Witch" dates back to 2006, and "Identikit" was part of the setlist for the band's 2012 tour. Whether you're a longtime fan or just discovering the band for the first time, A Moon Shaped Pool will make you fall in love with Radiohead.
Must-hear track: "Burn The Witch"
Flume: Skin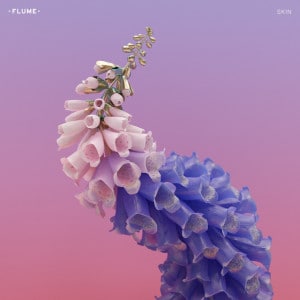 With each track on Skin, it's evident how much Harley Streten has grown as a producer and artist since releasing his self-titled debut in 2012. The album features an abundance of guests – Tove Lo, Little Dragon, Vince Staples, Raekwon, and Beck, to name a few – as well as Streten's own vocals buried deep in some tracks. "This is the first time my voice has been played alone on radio. Ever," he told ABC.
As a whole, Skin gravitates more towards the realm of pop, but there's a healthy dose of hip-hop and experimental in there too. "Smoke and Retribution," featuring Vince Staples and Kučka, is one of the album's highlights, with its twinkling synths and bouncy beat. Toronto singer Kai shines on "Never Be Like You," the first single off the album; her smooth vocals backed by ambient sounds and future bass elements. "Tiny Cities" is a dreamy, futuristic-sounding track featuring Beck and provides the perfect end to Flume's sophomore effort.
Must-hear track: "Take a Chance" featuring Little Dragon