Here are some of the albums we can't get enough of right now!
Solange: A Seat at the Table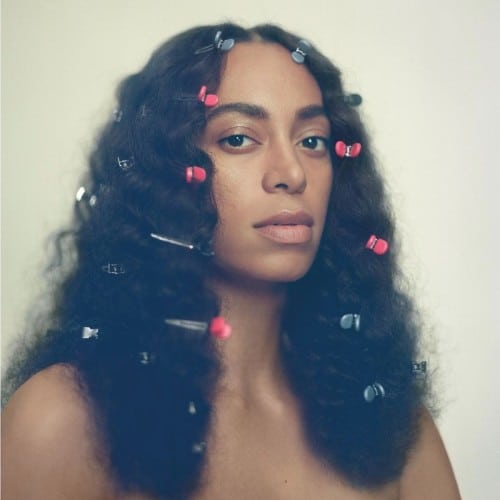 Solange Knowles may be best known as the younger sister of Beyoncé, but she's been able to carve out her own unique space in the music industry, beginning with her 2003 debut Solo Star to 2012's True EP and now, A Seat at the Table. The 21-track effort is a deeply personal look at being Black in America and is described by Solange as "a project on identity, empowerment, independence, grief and healing."
Sonically, A Seat at the Table incorporates elements of R&B, hip-hop, pop, and 70s-inspired funk and soul. The album also boasts guest spots from Lil Wayne, Q-Tip, Kelly Rowland, The Dream, Kelela, and Solange's parents, who discuss their experiences with racism on the interludes "Dad Was Mad" and "Tina Taught Me." The lyrics are deep and complex, delivering messages of sadness, anger, cynicism and, ultimately, hope, like the one Master P. offers on the album closer "Chosen Ones," where Solange sings, "We come here as slaves, but we going out as royalty, and able to show that we are truly the chosen ones."
Must-hear track: "Cranes in the Sky"
Warpaint: Heads Up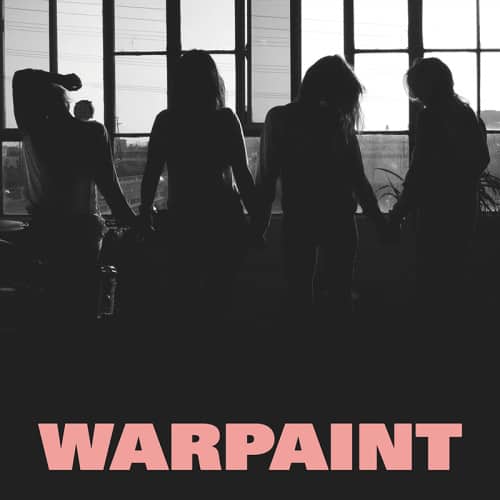 After spending the past couple of years focusing on their solo efforts, Warpaint is back with their third studio album, Heads Up. The Los Angeles quartet has done some growing up since their last release (bassist Jenny Lee has stated that "it sounds like a mature version of Warpaint"), though that's not to say they've toned things down. In fact, this may be their most fun album yet.
Heads Up opens with "Whiteout," a catchy, bass-heavy track that gives off a very 90s R&B vibe. Lead single "New Song" has Warpaint venturing into disco territory, while "So Good" evokes The xx with its atmospheric, minimalist sound and lyrics of longing ("I want you, open wide / Can't you tell me all your secrets? I'll tell you mine"). Overall, the album does a good job balancing the darker lo-fi sound of the band's previous albums with danceable radio-friendly songs, which should please old and new fans alike.
Must-hear track: "New Song"
Bon Iver: 22, A Million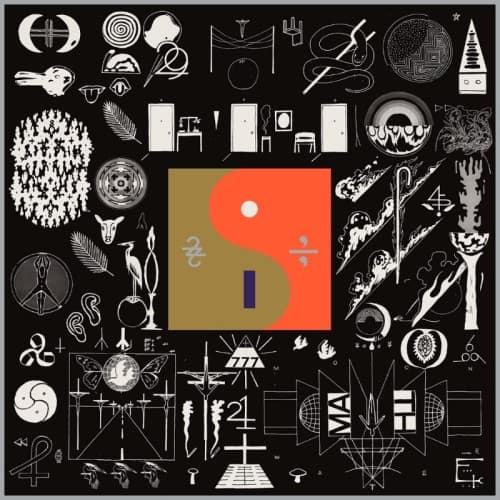 Following Justin Vernon's announcement in 2012 that Bon Iver was taking an extended break, it looked as though we might never get another album from the band. Thankfully, that wasn't the case – though if you were expecting a continuation of 2011's Bon Iver, you'd be mistaken. 22, A Million is experimental and weird, and wonderfully so (think of it as Bon Iver's Kid A moment). Even the song titles are unconventional, filled with numbers and symbols.
The early part of 22, A Million is the most experimental, featuring the Mahalia Jackson-sampled opener "22 (OVER S∞∞N)," "10 d E A T h b R E a s T ⚄ ⚄" – one of the album's standouts – and the distorted a cappella "715 – CRΣΣKS." Other highlights include "29 #Strafford APTS," "666 ʇ," and "00000 Million." At just over thirty minutes long, 22, A Million isn't a particularly lengthy album. Deconstructing it may take longer, but beneath all the distortion and vocoders is a beautiful piece of work about heartache, loss, religion, and love.
Must-hear track: "29 #Strafford APTS"