Here are some of the albums we can't get enough of right now!
Lana Del Rey: Lust for Life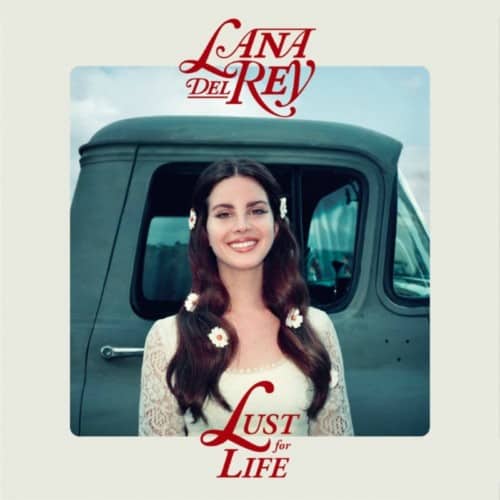 Given the current political landscape of the United States and Lana's decision to ditch American flag imagery, it's somewhat surprising that Lust for Life isn't pure gloom. The themes of sadness and melancholy that have become so synonymous with her music are still prevalent, but there's also a sense of optimism and hope as she sings about music festivals and flower crowns and her will to live.
Lust for Life, like Del Rey's previous albums, is brimming with references to the past. On "Coachella – Woodstock in Mind," inspired partly by mounting tensions with North Korea, she recalls being transported back in time to Woodstock while watching Father John Misty perform in the California desert. The Weeknd-assisted title track is an homage to the girl groups of the 1960s, "Heroin" name-checks Charles Manson, and "Get Free" features an interpolation of the Neil Young classic "Hey Hey, My My (Into the Black)." Although a tad lengthy at seventy-two minutes, the album still makes for an exciting ride.
Must-hear track: "Love"
Vince Staples: Big Fish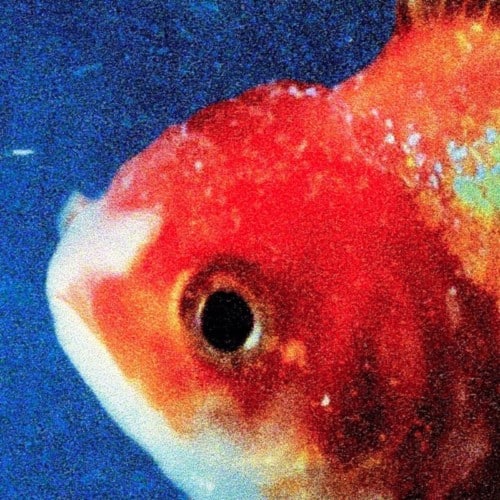 Big Fish Theory, the follow-up to last year's Prima Donna EP and the 2015 double album Summertime '06, sees Long Beach rapper Vince Staples shifting towards an electronic sound inspired by house and Detroit techno. It's an ambitious offering that, as Staples explained in an interview with Complex UK, provides a look at "how rappers are perceived and perceive themselves."
Two tracks that stand out immediately are "Alyssa Interlude," which samples audio from an Amy Winehouse interview that was featured in the Oscar-winning documentary Amy, and the bass-heavy banger "Yeah Right," which features a guest verse from Kendrick Lamar and stellar production by SOPHIE and Flume. Staples, meanwhile, seems more introspective than ever; his smooth flow accompanied by lyrics like "It never really crossed my mind to think, maybe you'd avert your glance at me?" (on "Crabs in a Bucket"), "How am I supposed to have a good time when death and destruction is all that I see?" (on "Party People"), and "If I wrote your ass a love song, could I make it bang?" (on "SAMO"). The answer to that last question is, of course, yes.
Must-hear track: "745"
Broken Social Scene: Hug of Thunder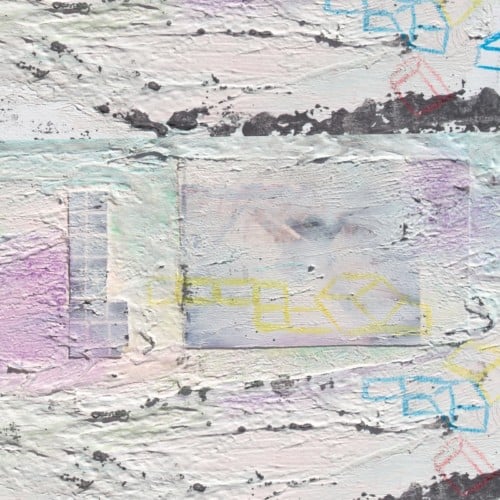 Broken Social Scene are proof that there's strength in numbers. The latest album from the Canadian indie rock collective, which comes after a seven-year hiatus, includes contributions from eighteen musicians – most notably Feist, Metric's Emily Haines and James Shaw, Stars' Amy Millan and Evan Cranley, Brendan Canning, and de facto leader Kevin Drew – and is their most cohesive yet.
Hug of Thunder begins on a soft note with the minute-long instrumental "Sol Luna" before upbeat lead single "Halfway Home" takes over. "Protest Song" is another early highlight featuring interlocking guitars and a rousing Haines-led chorus of "We're just the latest in the longest rank and file list, ever to exist in the history of the protest song." Feist makes her triumphant return to BSS on "Hug of Thunder," while new vocalist Ariel Engle sounds right at home on "Stay Happy" and "Gonna Get Better."
Must-hear track: "Vanity Pail Kids"