Here are some of the albums we can't get enough of right now!
Sharon Van Etten: Remind Me Tomorrow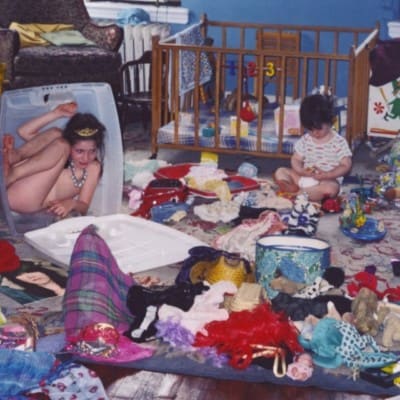 While promoting her 2014 album, Are We There, New Jersey native Sharon Van Etten floated the idea of quitting music to pursue a career as a therapist. She ended up enrolling at Brooklyn College in the years that followed, but fortunately, she continued making music–the result of which is her fourth studio album, Remind Me Tomorrow, which she recorded while in school, pregnant, and auditioning for the Netflix series The OA.
Remind Me Tomorrow is less guitar-heavy and more synth-focused than Van Etten's previous albums, but it is just as brooding. "Sitting at the bar, I told you everything / You said, 'Holy shit, you almost died,'" Van Etten sings over a plucky piano on opener "I Told You Everything." The punchy anthem "Comeback Kid" nods to Siouxsie Sioux, while "Seventeen" is a nostalgic new-wave romp that looks back on Van Etten's teenage years. The album closes with "Stay," a sentimental tribute to her son and the love between a mother and child: "Want your whole star to shine on in / One star, one light / The meaning of life."
Must-hear track: "Seventeen"
Toro y Moi: Outer Peace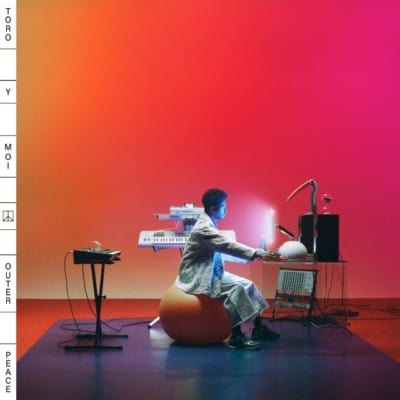 A pioneer of the chillwave movement of the mid-2000s, Chaz Bear–a.k.a. Toro y Moi–has always had a knack for crafting groove-oriented songs. His eighth album, Outer Peace, is one of his strongest in years; an upbeat fusion of funk, R&B, disco, and house music that touches heavily on technology and the internet age. "Technology is allowing people to become creative at home and become almost like entrepreneurs just from their desks," Bear told NPR. "I felt like that's who I really wanted to connect with (on this album)–the people that are grinding behind the computer in a creative way."
"Ordinary Pleasure" juxtaposes funky bass and bongo drums against lyrics lamenting the monotony of modern life, as Bear wonders if he's "just old" or "just bored." The following track, "Laws of the Universe," references Prometheus and Bob from the late-1990s Nickelodeon series KaBlam! ("You're like Prometheus and Bob / You are your own boss") and LCD Soundsystem frontman James Murphy ("James Murphy is spinning at my house, I met him at Coachella"). The album contains a few features too, including ABRA, who lends her haunting vocals to "Miss Me," and indie pop duo Wet, who assist on the trap-leaning song "Monte Carlo." Overall, Outer Peace is an enjoyable listen that showcases Bear's versatility.
Must-hear track: "Freelance"
Maggie Rogers: Heard It In a Past Life
For many, their first introduction to Maryland singer-songwriter Maggie Rogers was the viral video of Pharrell Williams listening to her song "Alaska" during a masterclass session at New York University's Clive Davis Institute of Recorded Music in 2016. She released the EP Now That the Light Is Fading the following year, and is now back with her highly anticipated major label debut, Heard It In a Past Life, which she produced herself along with Greg Kurstin (Adele, Sia) and others.
"Fallingwater," the first single released, is an electro-pop ballad about rapid change and how terrifying and thrilling it can be. "Light On" offers a glimpse into how Rogers dealt with her rise to fame ("Would you hear me out if I told you I was terrified for days? / Thought I was gonna break") and "Back in My Body" recalls the time she "almost ran away" while on a video session in Paris. "Alaska" is included on the album, as is "On + Off" from her 2017 EP. Pharrell may have helped put her on the map, but Heard It In a Past Life shows Rogers is a star in her own right.
Must-hear track: "Back In My Body"